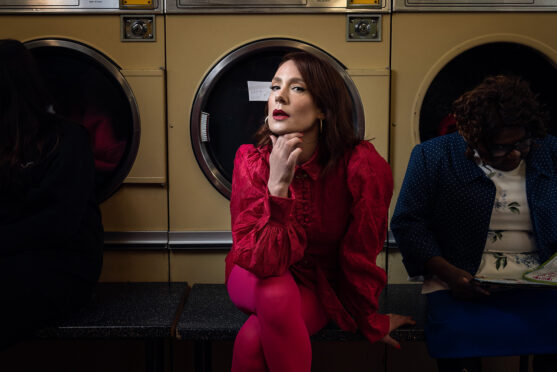 Since debuting at the Fringe in 2018, Chicago-born Sara Barron has gone from strength to strength, starring on shows such as Live At The Apollo, Would I Lie To You? and Frankie Boyle's New World Order.
This year her show, Hard Feelings, looks at the comedy in tragedy – and the tragedy in midlife – tackling infertility, miscarriage, identity and self-image.
Here, she answers our questions ahead of the festival kicking off next month…
How are you feeling ahead of the Fringe?
STRESSED. And let me say, before I performed at the Fringe myself, I couldn't understand why comedians felt this way about it. "What's the problem here?" I thought. "You work for an hour a day. You're in a great city." But now that I've done it, I get it.
A friend once described it this way, and it's the best description I've heard in terms of The Why of it all. She said, "You know that moment on a roller-coaster, right at the top, in the half-second before you plummet downward? Imagine living with that feeling constantly across a month."
That's how it feels. So. Right now, I feel exactly how you would if you knew that roller coaster feeling was ahead of you: excited for the ride but also terrified.
What can audiences expect when coming along to see your show?
A wild ride. A grand finale. A person working hard to make sixty-minutes feel like forty. Now, whether or not I make you laugh depends a little on our chemistry. But nonetheless, you'll be able to tell that I'm trying!
What first put you on the path to a career in comedy?
As a kid, I saw the film version of A Chorus Line and decided I should be an actor. But then when I tried it professionally, I realized I lacked that crucial ingredient called "having talent". I considered what other ways there were to be on stage, and tried my hand at open mic comedy. I did it once a week, every week, for a year. I loved it and I hated it, and eventually stopped, because of the parts where I hated it.
Eight years later, I met this guy, who, on our first date said, "You're like a comedian or something." This guy became my boyfriend, then my husband. Through all of it, he kept badgering me to try stand-up again. And finally I did. 12 years and 6 months after my last-first open mic gig. This second time, it stuck.
Has your stand-up experience differed between the UK and US?
It has! In the US, I only did stand-up for a year, and only ever once a week. In the UK – and bearing in mind that twelve-years went by between when I quit in The States and when I decided to try it again over here – I found it instantly addictive.
Here, it turned from a hobby into a job. I know I sound (and feel!) very American to audiences, but because I've only ever really done it here, I feel to myself like a British comedian.
Your style has been compared to Joan Rivers, how do you feel about that?
Delighted. It happened again a few days ago… I did a gig, and afterwards the woman running the venue said, "It's like watching Joan Rivers up there!" and then asked if I'd take a photo in front of a photo of Joan Rivers. (There was one on the wall.)
I think the American accent, the filth, and the brashness is doing the bulk of the heavy lifting with this comparison, always, but regardless, I'll take it. I'll take it and I'll like it.
What are your favourite memories from the festival?
I went to the Fringe for the first time in 2014, just as an audience member. I saw Nish Kumar, Sara Pascoe, Doctor Brown, Bridget Christie, James Acaster, Sam Simmons and Jon Kearns all for the first time, and all across three days. And I loved it. I loved them.
I'd always liked comedy, but often found stand-up too (for lack of a better word) "cheesy". But then that weekend I was exposed to some of the best of British stand-up.
It was like I'd landed in the epicentre of something spectacular, and I felt this overwhelming sense of, "Oh, okay. These people are my people." That weekend, I realized I loved stand-up. I just needed it to be this stand-up.
If you had to pick one item that's essential for surviving a month at the Fringe, what would that be?
Accessible laundry. I have two "show shirts", which is to say, I have two shirts that are the only two I perform in across the month. After a few days, wearing that shirt feels exactly as gross as climbing into dirty knickers. The feeling is not fresh. But then you feel *so* fresh when those shirts are newly laundered.
If you were in charge of the Fringe, what changes would you make?
Weekends off, baby!
What is your favourite one-liner?
I worship at the altar of Gary Delaney, and would therefore just like to give his name as my answer. Assuming that's not allowed, here are two of my favourites of his:
"Apparently 'Dance like no one is watching' doesn't mean 'With your c*** out'"
"The tensest crowd I've ever seen was at the funeral of the man who invented the Jack-in-the-box."
---
Sara Barron: Hard Feelings is at the Edinburgh Fringe this August at The Pleasance, tickets are available here.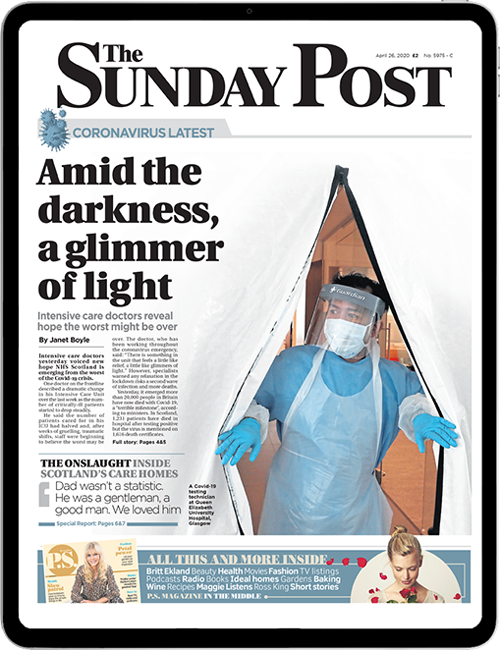 Enjoy the convenience of having The Sunday Post delivered as a digital ePaper straight to your smartphone, tablet or computer.
Subscribe for only £5.49 a month and enjoy all the benefits of the printed paper as a digital replica.
Subscribe