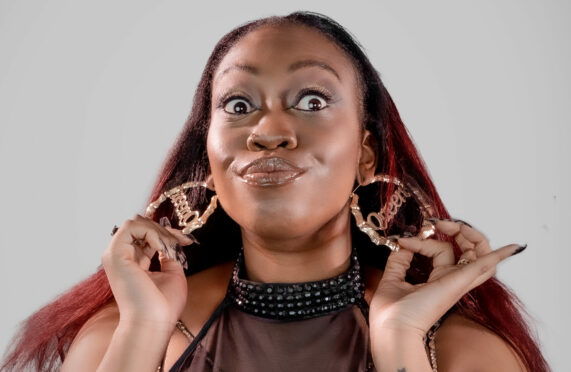 Originally from Barbados, but living in South London, Sikisa makes her Fringe debut this year as part of a fast-rising comedy career.
Her show Life of the Party will be set at her very own house party to make up for those she wasn't allowed to go to before she was 18 thanks to her strict mother.
Here, she answers our questions as the festival kicks off..
How are you feeling ahead of your Fringe debut?
There are a lot of emotions – excited, scared, worried, graceful, proud – it's a rollercoaster. But I am glad that I am able to do my show.
What made you want to bring a show to Edinburgh this year?
I think it was the right time in my career to do the Fringe, as I felt ready as a performer and person. I wanted to make a show that represents me and I think I've achieved that.
What is your show all about, and what inspired it?
The show is a party vibe. It really is about feeling uplifted and happy with who you are as a person even though people may have views and have stereotypes about you despite not knowing you.
Your show is described like a party, how much of the highs and lows of a party does
it encapsulate?
Whilst it may not represent all the typical parties, I think people will be able to relate to what happens and even remember the vibe that house parties had and hopefully they can remember the good times they experienced as well as maybe the funny/horrible/problematic things that happened.
What put you on the path to a career in comedy?
My first ever gig was at Comedy Virgins which is at The Cavendish Arms pub in Stockwell, London. I used to work behind the bar there and my boss told me I was slightly funny and should give it a go. At the time future stars like Dane Baptise, Harriet Kemsley, Sindu Vee, Tom Ward, etc were starting out and it was so inspiring to see how they grew and develop.
You're an immigration lawyer by day and a performer by night, how much do the two intersect?
I think the most common thing between the two is communication and people trusting you. If you are able to communicate to people properly and they trust you know what you are doing, life is just that easier.
How tricky is it to balance time / tiredness between the two?
Oh it is very busy at the money. I'm gigging like 7 days a week and I'm basically working two full time jobs. So I am running on about 5-6 hrs a day. So time is non existent. I am actually looking forward to sleeping in Edinburgh lol.
If you were in charge of the Fringe, what changes would you make?
OOO that's a tricky one because I know venues and businesses need to make money, but so do performers. I think the economic system of the Fringe needs relooking. But also does it need to be a month? WHY SO LONG? I would probably say that each week of the Fringe performers can do 3 days a week.
You've mentioned in previous interviews your love of wrestling, which comedian would you be in a tag team with, and which wrestler would you do a comedy double bill with?
Dolph Ziggler is has become a comic in the last few years but I think he'll distract all the women in the audience. I think it will have to be The Rock – he is so naturally funny and knows how to sell a good promo/performance.
What is your favourite one-liner?
My last boyfriend was white he probably still is – I think it sums up my style of comedy in a nutshell.
---
Sikisa's debut stand up show 'Life Of The Party' will be at the Pleasance Courtyard Below at 8.25pm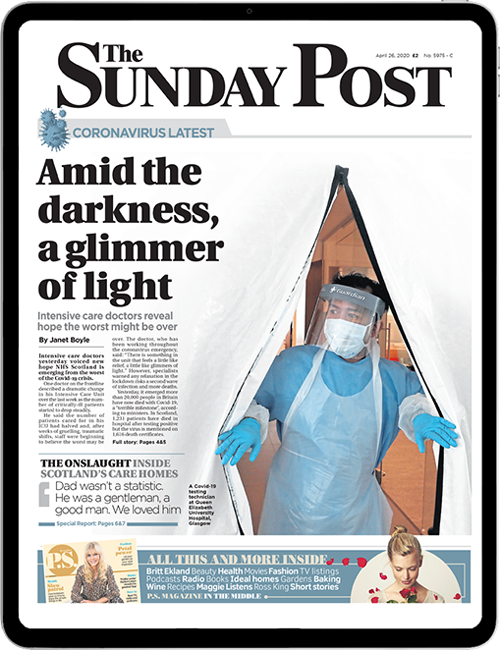 Enjoy the convenience of having The Sunday Post delivered as a digital ePaper straight to your smartphone, tablet or computer.
Subscribe for only £5.49 a month and enjoy all the benefits of the printed paper as a digital replica.
Subscribe