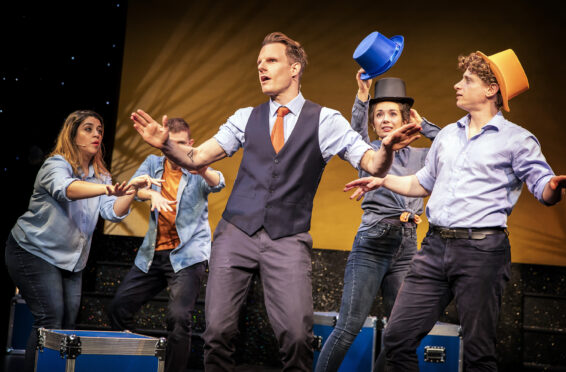 Mischief, the company behind worldwide hit The Play That Goes Wrong, have returned to their Edinburgh Fringe roots this year.
In their first full run at the festival since 2013, they have brought three productions, Mischief Movie Night (Pleasance at EICC, 3 – 28 August), Mind Mangler: Member of the Tragic Circle (Pleasance Courtyard (Beyond), 3 – 28 August) and Charlie Russell Aims To Please (Pleasance Courtyard (Below), 3 – 27 August).
Here, the company's Dave Hearn answers our festival questions…
How are you feeling as the Fringe gets underway?
It's been a great start and it's so wonderful to be back, as we approach the first weekend it's exciting to see so many people up and seeing shows, it feels like a real buzz is building.
What can audiences expect when coming along to see your show?
We're doing Mischief Movie Night – an improvised movie, live on stage at 6.30pm every night. Audiences choose the genre, location and title and we make it all up before your very eyes. Expect some of Mischief's controlled chaos. Although with this show its often just more chaos!
What's the inspiration behind the show, and what's it all about?
We started the show back in 2008 whilst we were training, and we got a group of people together who just fell in love with improvising and telling stories. Over the years we've refined and practiced our skills and have been lucky to perform all over the place. Although I'd say as a performer you learn a lot from performing in the early days to audiences that are less in number than the cast!
How important has the Edinburgh festival been for Mischief over the years?
It's been vital to us growing as a company. The Fringe provided a platform for us to put a show on, it taught us a lot about resilience and hard work, but also just what it takes to practically run a theatre company. I just hope the Fringe can continue to provide younger companies with a chance to perform in the future.
How pleased are you to be returning to your roots after so long away?
It's been amazing to come back, we're like kids again running around seeing our favourite spots or how they have changed.
How daunting / exciting a task is it doing an improv show with the varied Edinburgh audience?
Oh it's very exciting, getting varied audiences in for this show is one of the best things that can happen. You sometimes get the same suggestions, but at the Fringe anything is possible, so it keeps you on your A-game!
What are your favourite memories of the Fringe?
Weirdly my favourite memories are always of the things that felt bad at the time. We had one year where we performed on a pink bus at 9am every morning and another year where we actually left Edinburgh to go and perform at a horse racing track. Now looking back on it those kinds of things are very character building and can only happen at the Fringe.
If you had to pick one item that's essential for surviving a month at the Fringe, what would that be?
A good rucksack, it's insane the amount of stuff you have to carry around and flyers weigh a ton!
If you were in charge of the Fringe, what changes would you make?
Personally I'd put more effort into ensuring smaller companies have a better chance at getting into one of the bigger venues. That and putting a serious price cap on accommodation. The fringe has always been about getting talent out there and getting it seen no matter how good or bad you think it is. Everyone should have an opportunity.
What is your favourite one-liner?
A man walks into a bar. Ouch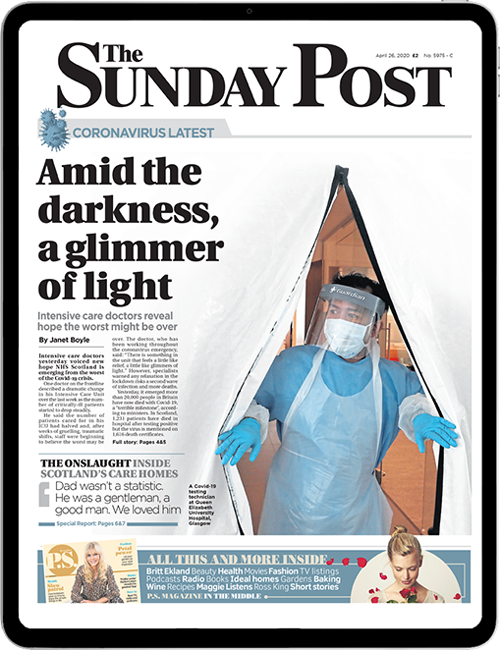 Enjoy the convenience of having The Sunday Post delivered as a digital ePaper straight to your smartphone, tablet or computer.
Subscribe for only £5.49 a month and enjoy all the benefits of the printed paper as a digital replica.
Subscribe