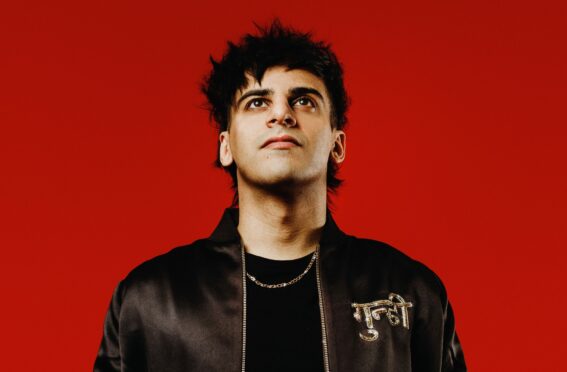 Following a critically acclaimed debut and an Amazon comedy special, award-winning comedian Kai Samra returns to the Fringe with new show Native.
In it, he explores race, class, immigration, youth homelessness, India and also 2010 indie-rock bands.
Here, he answers our questions as the festival gets underway…
How are you feeling as the Fringe kicks off?
I feel weirdly chill about it all. I don't think the Fringe is as important to your career as many people think it is (especially if you're a POC or from a working-class background). I'm determined to just make a good show and have an amazing time.
What is your new show all about, and what inspired it?
It's about my Grandad meeting Malcolm X in Birmingham fighting racism. My journey from a youth homeless shelter to being in a band to now doing stand-up comedy. There's also a bit about meeting Tommy Robinson and members of the EDL in Birmingham. Also, I go back to India. SO MANY THINGS.
You tackle some complex issues in the show, how do you balance the light and dark?
My favourite shows tend to have a mix. Also, I think I'm just more attracted to talking about things that interest me. The idea of doing an hour show about observational stuff, every day, for a month, during the Fringe would do my head in.
How important is it that the Fringe continues to showcase more diverse talents, voices and stories?
My first ever bit of advice in comedy was to avoid doing the Fringe because of my race and background. When I did my debut in 2019, I had sell-out shows at Pleasance, was produced by Soho Theatre, had four/five-star reviews, yet even then not one of the Edinburgh judging panel came to even watch the show. So, it still probably needs to do quite a lot more to be honest.
What are your favourite memories of the Fringe?
A group of people came running up to me on the first day talking about how much they loved me, my show and asked me if they could take a selfie. After about 5 minutes, it dawned on me that they were confusing me for Mawaan Rizwan. It was more my friend's favourite memory as opposed to my own to be fair.
If you had to pick one item that's essential for surviving a month at the Fringe, what would that be?
Gaviscon – I tend to eat and drink my body weight in fried Mars bars and pints of Blue Moon when I'm here.
What do you think it is about the Edinburgh Fringe that attracts people from all around the world to come to watch and also to perform?
I've only ever come as performer and never as a punter. I can imagine watching the best performers and comedians in the world in one place is a pretty attractive prospect. Also, the fried Mars bars.
If you were in charge of the Fringe, what changes would you make?
Change the fact that the whole festival is essentially geared to propel the careers of people who went to posh schools or Oxbridge.
What is your favourite one-liner?
My first ever 'stand up set' was when I was 8 years old at a Xmas Panto. The guy playing Aladdin asked if any of the kids in the audience would like to tell a joke to the Genie.
As an eight-year-old, I went up on stage and said 'What do you call a brown man who is between two houses?…Ali'. Not exactly the best or most culturally sensitive joke I've ever said but it tore the roof off.
---
Kai Samra: Native is at the Edinburgh Fringe Festival for the whole of August. Tickets here.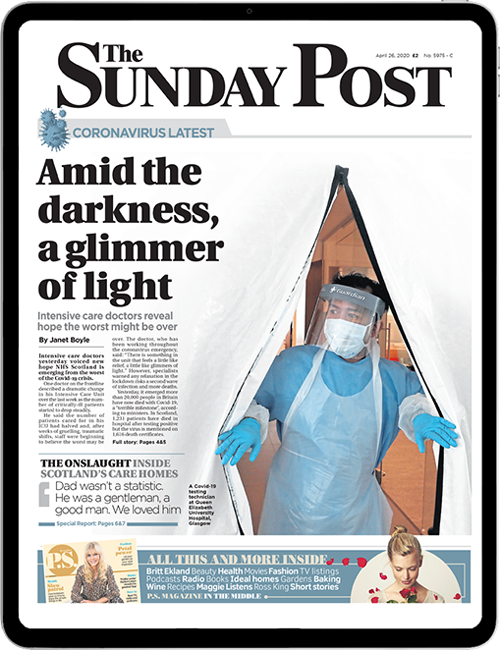 Enjoy the convenience of having The Sunday Post delivered as a digital ePaper straight to your smartphone, tablet or computer.
Subscribe for only £5.49 a month and enjoy all the benefits of the printed paper as a digital replica.
Subscribe