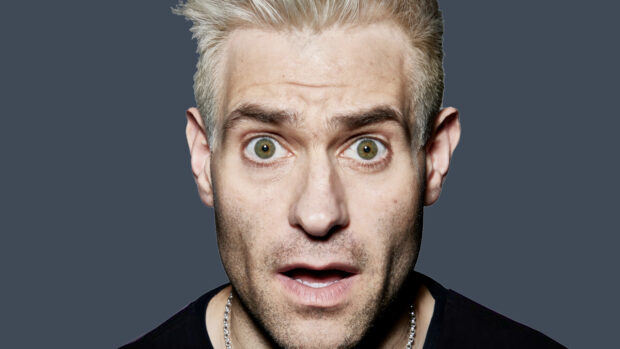 If you haven't heard of Simon Brodkin before, chances are you'll have seen him at some point as part of his various stunts over the years.
The comedian, who is also the man behind the Lee Nelson character, counts hijacking  speeches by Donald Trump and Theresa May, throwing a wad of dollar bills over former FIFA president Sepp Blatter, and crashing Kanye West's stage at Glastonbury on his rap sheet.
But now, he's focussed on being himself having performed out of character for the first time at the 2019 Fringe.
Screwed Up, his second show as himself, is even more personal than his debut, and sees him explore his Russian ancestry, his recent ADHD diagnosis, and his relationship to fame – having made headlines all over the world while simultaneously being rejected by 'I'm A Celebrity' for not being famous enough.
Here, he answers our festival questions…
How are you feeling ahead of the Fringe?
Excited! I've got a brand-new show, I haven't been to Edinburgh for three years and thanks to the global climate emergency, for the first time ever I'm looking forward to the crap weather up there.
What made you decide to start doing shows as yourself again after various characters over the years?
Doing the characters was great fun but I felt like I wanted to start talking about real things in the real world and in my real life. And also Lee Nelson's shorts didn't fit me anymore.
How different an experience is it going out on stage as Simon Brodkin?
From the audience's point of view, it will be a very different experience. I made a little rule that I won't say things that my characters could say, otherwise what's the point. And of course all the characters are fictional whereas this is a frank show about my actual life.  From my point of view, when I'm not in character, I can no longer say certain things to people in the audience otherwise I'll get knocked out.
Lee Nelson is probably your best known character – how do you reflect on him?
Me and Lee had a lot of fun together – hard not to love playing a bloke who thinks absolutely everything's the best laugh ever. But like every other one of Lee's relationships, eventually it has to come to an end.
What is your new show all about, and what inspired it?
I've always known I had a different way of doing things to everyone else. Like the stunts, I know it's not normal to do a job that involves repeatedly getting arrested. Then last year I got diagnosed with ADHD and found out I'm Russian, so I'm taking a deep dive into what makes me so screwed up.
What can audiences expect when coming along to see your show?
A lot of laughs, and a load of revealing details about my life.
What are your favourite memories of the Fringe?
Hard to beat my first Fringe when I came up with no clue what it was all about, and went home as The Writers Guild best newcomer and a £500 cheque, I've not made any money in Edinburgh since.
If you had to pick one item that's essential for surviving a month at the Fringe, what would that be?
A wine glass.
What do you think it is about the Edinburgh Fringe that attracts people from all around the world to come to watch and also to perform?
FOMO
If you were in charge of the Fringe, what changes would you make?
I'd move it to Luton.
What is your favourite one-liner?
The Edinburgh tram system. The £776mil it cost always makes me laugh.
---
Simon Brodkin: Screwed Up, Pleasance Courtyard Cabaret Bar, until August 27 (excl 15) 9:40pm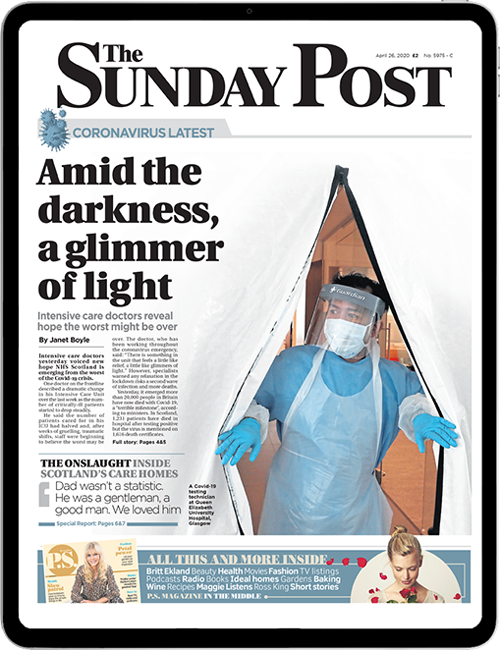 Enjoy the convenience of having The Sunday Post delivered as a digital ePaper straight to your smartphone, tablet or computer.
Subscribe for only £5.49 a month and enjoy all the benefits of the printed paper as a digital replica.
Subscribe