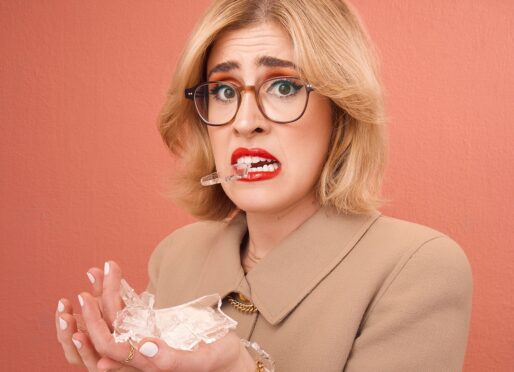 American stand-up and TV writer Emmy Blotnick has returned to the Edinburgh Fringe with the follow-up to her acclaimed 2019 debut.
In her show, titled The 30 Fragrances of Jennifer Lopez: A Show About Death, Betrayal and Financial Ruin, she goes on a journey through nearly 13 of J.Lo's 30 fragrances before she is rudely interrupted by a family scandal.
Here, she answers our festival questions…
How are you feeling about returning to the Fringe?
I'm thrilled to be back! It's such a breath of fresh air.
Your show takes a tour round Jennifer Lopez's impressive number of fragrances – where did that idea come from?
Deep inside a Google rabbithole. I'm fascinated by celebrity fragrances, just the idea that so many people want to smell like a person they've never smelled. It's a huge business. J. Lo has 30 of them, I think Paris Hilton and Britney Spears each have 28? It's uncanny. I have zero!
What put you on the path to a career in comedy?
Weird parents.
You've appeared on a number of late night shows in the US – how big have these been for your career?
They've been just right – big enough that you're asking, but not so big that I can fly Delta Comfort Plus internationally. They're a treat to do and I always feel lucky to be there.
If you had to pick one item that's essential for surviving a month at the Fringe, what would that be?
I usually tell friends it's a raincoat or waterproof shoes, but I'll let you in on the real answer: haggis.
What do you think it is about the Edinburgh Fringe that attracts people from all around the world to come to watch and also to perform?
It's cold in August!
What is your favourite one-liner?
I have a Jack Handey quote by the bathroom sink: "Sometimes the beauty of the world is so overwhelming, I just throw my head back and gargle. Just gargle and gargle, and I don't care who hears me, because I am beautiful."
---
Emmy Blotnick is performing her brand-new show 'The 30 Fragrances of Jennifer Lopez' at Assembly Studio 5 at 18:40 throughout the festival. Tickets available here.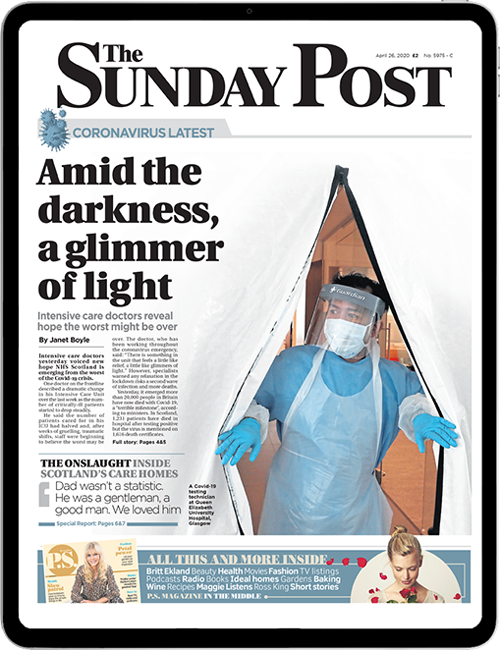 Enjoy the convenience of having The Sunday Post delivered as a digital ePaper straight to your smartphone, tablet or computer.
Subscribe for only £5.49 a month and enjoy all the benefits of the printed paper as a digital replica.
Subscribe