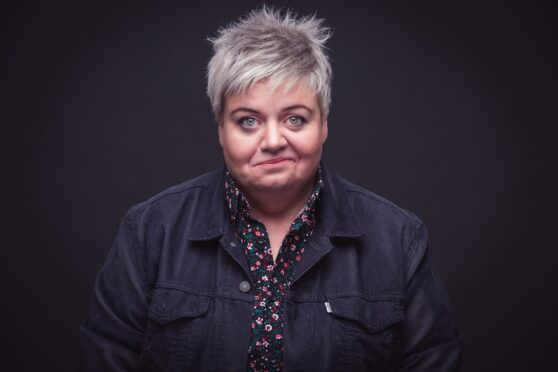 Glaswegian comic Susie McCabe brings her new show Born Believer to the Edinburgh Fringe later this week.
In her 40th year, she has decided to leave cynicism behind to be an all-new positive version of her self – well, optimistic at least.
Here, she answers our questions ahead of the festival kicking off…
How are you feeling ahead of your Fringe show?
Absolutely delighted to be back and excited, although nervous.
What is your show all about, and what inspired it?
My show is essentially about being a better person, having a big birthday and although the world might be a bit rubbish there is hope.
What can audiences expect when coming along to see your show?
They can expect to laugh at my life and the challenges I face from the people I love most and, ultimately, they will leave the show feeling good.
A whole month of doing this show I genuinely cannot wait , come and hear about ….. you need to buy tickets but I guarantee you will leave this show feeling great and full of hope. https://t.co/gDL5zGu0Ap https://t.co/IZNsi8pKZk

— Susie McCabe (@susie_mccabe) July 20, 2022
As a Glaswegian, how do you feel about relocating to Edinburgh for a month each year?
I actually commute because relocating is not for me, I am a home bird and as much as I travel a lot for work it's very easy to fall into the Fringe bubble.
I like to go home and see my partner and wee dog and hear about their day while having toast and tea.
You made your Have I Got News For You debut earlier this year – how big a moment was that for you?
That was massive, I have watched that programme all my life and it's a staple on my planner. It was an incredible experience to do it and work with folk that you respect. The hardest part was trying not to fan girl Jo Brand, Ian Hislop and Paul Merton.
However, I did get Ian to sign my edition of Private Eye, that's pretty cool!
What put you on the path to a career in comedy?
This all started because of a dare, my friend got diagnosed with ovarian cancer and a mutual friend and I drunkenly sat and thought 'life is alright, we should scare ourselves' and he persuaded me to do Viv Gee's stand-up comedy course. To be honest, it has just gotten right out of hand.
With acts coming from the world over, how important is it that Scottish acts get attention at the festival too?
100%. It's so important. Sometimes for Scottish acts the Fringe can feel a bit like your wedding day, but the maid of honour and best man get all the presents. It's definitely changing though with many venues now really supporting Scottish-based acts.
What are your favourite memories of the Fringe?
The first night of my first ever solo show I had six women front row. Started the show and a litre of vodka was getting passed along the front row followed by mixers, however they did ask if I minded.
I asked them where they where from:
"Glasgow."
"What shows have you seen?"
"Just yours!"
"What brought you to Edinburgh?"
"You?"
"What have you done today?
"Got drunk waiting for this show!"
Amazing!
If you had to pick one item that's essential for surviving a month at the Fringe, what would that be?
A battery pack for your phone, you can be out all day gigging and meeting folk. Always keep the phone charged.
If you were in charge of the Fringe, what changes would you make?
I would make an app, I would try and take control of the accommodation situation where to register your accommodation you go through the Fringe. Prices are capped. I know that's controversial, however the money people have to pay is criminal.
---
Susie McCabe: Born Believer, Assembly George Square Studios, 19:45, August 3-14, 16-28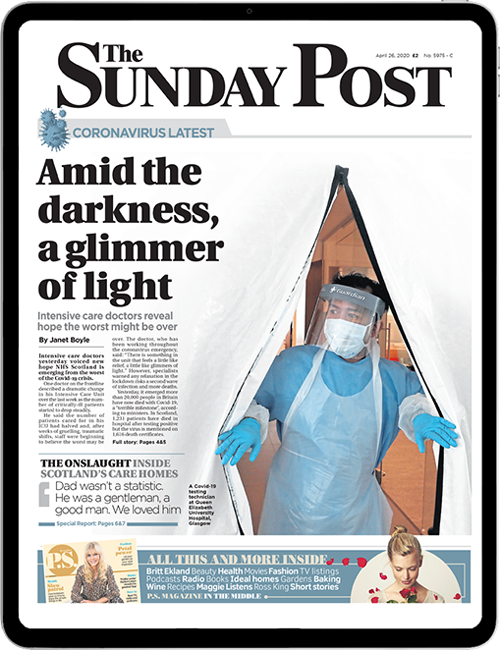 Enjoy the convenience of having The Sunday Post delivered as a digital ePaper straight to your smartphone, tablet or computer.
Subscribe for only £5.49 a month and enjoy all the benefits of the printed paper as a digital replica.
Subscribe