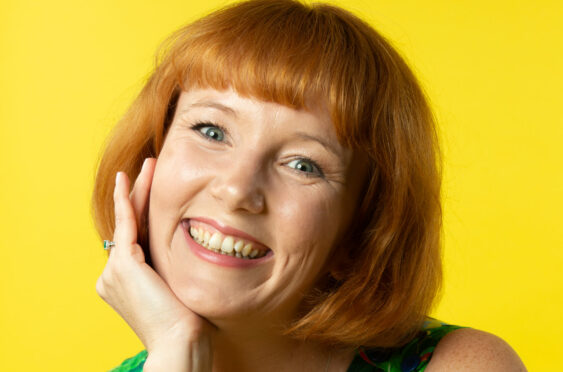 Jay Lafferty has a busy Fringe ahead with a number of different shows on the go.
A familiar voice on BBC Radio Scotland and beyond, the comic is bringing a children's theatre show, The Song of Fergus and Kate, as well as new play The Intervention to the festival.
She's also hosting comedy shows throughout the month.
Here, she answers our questions ahead of the festival kicking off…
How are you feeling ahead of the Fringe?
With less than a week to go I am feeling equal parts excited and tired – I don't think audiences realise how much prep work goes into the Fringe. I am looking forward to seeing what Fringe 22 will bring.
What can audiences expect when coming along to see the show?
I'm doing lots of different shows this year with the Gilded Balloon. In the morning I have a children's show The Song of Fergus and Kate audiences can expect storytelling, animations, music and lots of interaction. In the afternoon I have produced a play called The Intervention which is very dark and twisty and then in the evenings I am hosting the Gilded's iconic Late N Live chaos, comedy and lots of interaction, like the kids show but with more tantrums!
Your comedy has been described as "chocolate covered hand grenades" – how accurate is that?
Very, I chuck Kit Kats into the audience after every punchline.
With acts coming from the world over, how important is it that Scottish acts get a showcase at the festival too?
It is extremely important. This week alone I have seen at least three articles naming Best Shows at the festival none of which contained a single Scottish or Scotland based act. It gets tiresome – the Scottish acts are some of the best out there, we perform all over the world, win awards, create exciting shows –  with a festival on our doorstep we should be leading the pack but no frustratingly the column inches often go to whatever TV name is already sold out. It's sad, as without the support of the press the audiences won't get to hear about some of the fabulous homegrown talent.
What are your favourite memories of the Fringe?
At a late night gig the wonderful Phil Nicol dealt so beautifully with a heckling audience member. The guy had been a real pain, had heckled every act and really upset the audience. Phil improvised a song about how horrific this heckler had been.
It had such a wonderful catchy hook, that the next morning on my way back into town. I came across a group of hungover punters making their way slowly home. Just as I passed they started singing Phil's song and when I joined in we all had a moment of – wow, you were there too! Hugged, laughed and kept on walking.
What put you on the path to a career in comedy?
Like most comics a deep unsettling urge to belong combined with an irritating need to show off.
If you had to pick one item that's essential for surviving a month at the Fringe, what would that be?
Hope! That's not an item is it? If I can't have hope let's have snacks. Always have a wee bar of chocolate or some crisps in your bag for energy.
If you were in charge of the Fringe, what changes would you make?
I wouldn't like that job, too much responsibility. I would end up panicking and blowing the budget on Free Snack Points and Emotional Support Dogs for performers with bad reviews – the whole thing would be bankrupt in less than a month.
---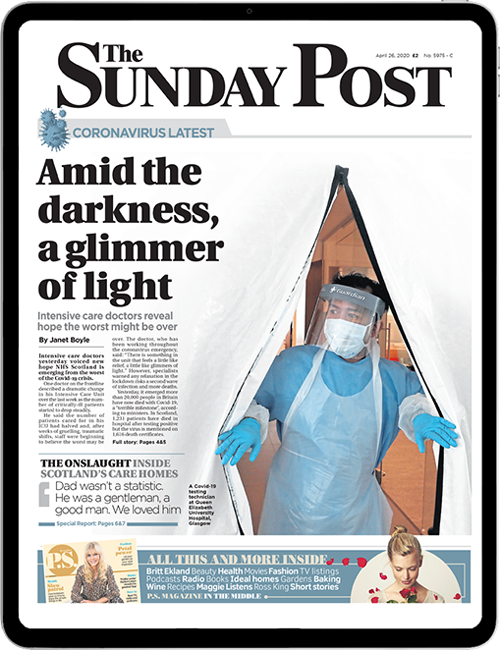 Enjoy the convenience of having The Sunday Post delivered as a digital ePaper straight to your smartphone, tablet or computer.
Subscribe for only £5.49 a month and enjoy all the benefits of the printed paper as a digital replica.
Subscribe