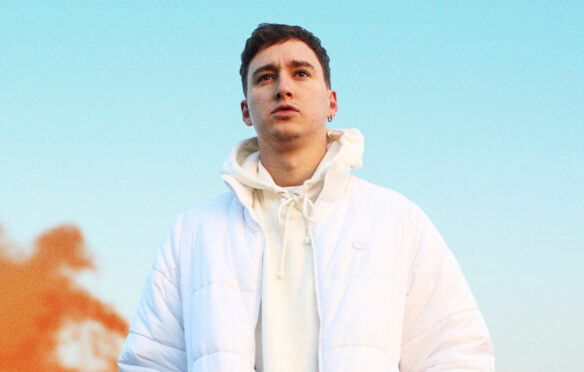 A rising star on the comedy scene with two BBC podcasts on his name, Jacob Hawley says he's heading to the Edinburgh Fringe without many nerves for the first time.
In his show Bump, he explores mental health, class and whether or not he's ready to be a father.
Here, he answers our (mostly less serious) questions ahead of the festival kicking off next month…
How are you feeling ahead of the Fringe?
This is my third time doing a full hour, and honestly it's the first time I'm actually just excited. Not too many nerves really, just buzzing to get up there now.
What is your show all about, and what inspired it?
Back in 2020 I wanted to write a show about whether or not I think its right to bring kids into the world.
Since then, and without ever coming to a conclusion on that question, my girlfriend has been pregnant. I won't say much more than that but you probably get the gist.
What can audiences expect when coming along to see your show?
I'm a good storyteller so it's more than just a list of jokes – you get a fairly satisfying little story coming together. It's funny, surprising, and maybe the only show I've heard of at this year's Fringe that uses an oil vaporiser on stage for a punchline.
How much have you enjoyed exploring a number of different topics for your BBC podcasts?
I feel ridiculously privileged to have done what I have with those podcasts. I travelled the country, visited prisons, porn sets and the godmother of LSD in her little castle in Oxford. It sounds mad, because we only released them in 2019, but that wouldn't happen nowadays.
Podcasts have changed so much in the last couple of years, my show was in the top 10 in the Apple charts, nowadays the top 50 is celebrities having a chat with people who are on a promo trail. There's no way nowadays that the BBC would trust a kid with the money they backed me with to explore topics like sex and drugs. It was unreal.
What first put you on the path to a career in comedy?
Depressingly it's something I've wanted to do since I was old enough to have ambitions. I never wanted to do anything else.
What are your favourite memories from the festival?
I got my first ever 4 star review from this very publication. I'd never been reviewed before and that was a great feeling. I was sat at a table, Marcus Brigstocke sat opposite chatting to other people, and I got the buzz on my phone to say the review was out. I stood up and punched the air. He looked at me like I was mad.
If you were in charge of the Fringe, what changes would you make?
It has to be a different time of year. An April Fringe is perfect, shorten it so it fits in that two week Easter break (we don't need to do three and a half weeks).
If you had to pick one item that's essential for surviving a month at the Fringe, what would that be?
I've convinced myself a push bike is gonna save me this year.
What is your favourite one-liner?
You only do the Edinburgh Fringe twice – once on the way up, once on the way down. It's good to be back.
---
Jacob Hawley: Bump is at The Monkey Barrel at 13.25. Tickets here.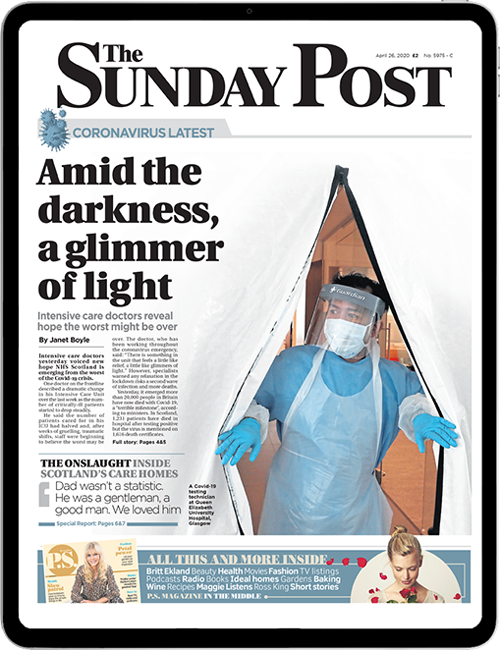 Enjoy the convenience of having The Sunday Post delivered as a digital ePaper straight to your smartphone, tablet or computer.
Subscribe for only £5.49 a month and enjoy all the benefits of the printed paper as a digital replica.
Subscribe