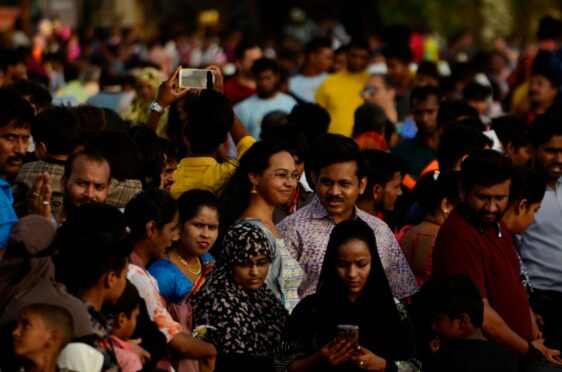 In the next 12 months, India will add 12 million people to its population. The surging numbers will mean the country gaining the dubious distinction of overtaking China to become the most populous country in the world with 1.429 billion people – five years earlier than predicted.
China, which has held this title for decades, will have a slightly smaller population of 1.426 billion people. The predictions are from the UN's latest World Population Prospects 2022 report, which also says the world's population is projected to reach eight billion on November 15 this year.
The India figure is daunting but it is also slightly misleading because the country's population growth has, in fact, slowed down. Government data last year showed India's total fertility rate – the average number of children being born per household – had dropped to 2.0, below the so-called replacement rate of 2.1 needed to maintain a stable population. In urban areas it was even lower, with women having an average of 1.6 children.
These statistics show that, if ­anything, India's population is nearing its peak, and stand in stark contrast to the 1950s when women in the country had an average of six children each. Moreover, as Poonam Muttreja, executive director of the Population Foundation Of India, points out, India has managed this slowing down without China's draconian one-child policy. A combination of voluntary family planning and putting more girls into education has proved a winning formula.
"It's proof of the power of ­persuasion over more direct interventions such as China's notorious one-child policy. It shows you don't need to use force. You can do it voluntarily," said Muttreja.
While India is on course to achieving population stabilisation, the absolute number of people will continue to grow for some time due to the high proportion of young people who will have children. Even if they have only one or two children per couple, that is still a massive quantum increase.
What will being the most ­populous country on earth mean for India in terms of domestic challenges and its global standing? As it is, the country's huge market for goods and services is of great interest to the West, particularly in view of China's current economic slowdown.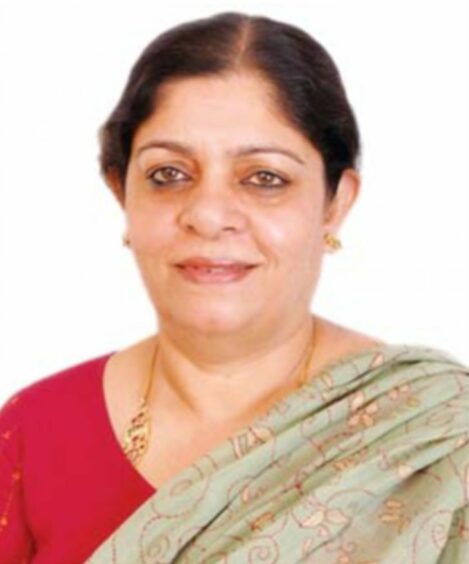 In April, the International Monetary Fund said India was the fastest-growing major economy in the world, based on GDP growth projections of 8.2% this year, as ­compared with China's 4.4%. So, while it's true that India may not have fulfilled the highest hopes of a modern, fast-growing and prosperous economy, there are not many other countries showing good growth where investors can put their money and hope for good returns.
With predictions that India will become the world's fifth-largest economy in 2027 with a GDP of roughly $5 trillion, it simply cannot be ignored. "The size of the population combined with a large economy and good economic growth rate make India stand out. But the size of the Indian middle class and its capacity to be a significant ­consumer will be critical to how India is viewed," said political commentator Parsa Venkateshwar Rao Jr. Some analysts see India using its new population heft to push even harder for its existing demand for a permanent seat on the UN Security Council. Its argument is that the geopolitical reality has changed and new powers have emerged which deserve a place alongside the old – Russia, the UK, China, France and the United States. France has come out and supported this demand.
After the UN report was released, UN population division director John Wilmoth said that becoming the world's most populous country could strengthen India's claim. "I wonder what will happen in terms of the discussion around roles at the UN and the roles of the permanent five members of the Security Council if India becomes the largest country (and) they may think that gives them a claim?" he said.
However, retired Indian diplomat Neelam Deo is not so convinced of any correlation, pointing out India has had a huge population for decades. "The only thing that might help India get on to the Security Council is if the Americans and Europeans were to work something out with China to oust Russia and allow India and, say, Japan to become permanent members. But the problem is China will be hostile to both," she said.
In fact, having the most people on the planet could prove to be a big negative for India unless it can provide food, education, housing, health services and jobs to its people.
The scale of this challenge is ­gigantic. Where are all the doctors, teachers, nurses, clinics, hospitals, schools, colleges, and care homes going to come from? On an even more basic level, where is the water going to come from? Across India, water scarcity is a chronic issue. All these needs are crucial but by far the single most important thing for India to do is to generate jobs. The scale of this ­particular challenge is truly daunting.
At present, India has 900 ­million people (67% of the total population) in the working age group of 15-64. This is expected to expand by another 100 million by 2030.
In 2020, McKinsey Global Institute reported that, to absorb the influx of young people into the workplace, India would need to create close to 12 million additional, non-farm jobs every year, starting in 2023. This was triple the four million non-farm jobs created annually between 2012 and 2018. Assuming India manages this epic feat, what if these jobs cannot be filled because people do not have the necessary vocational skills or education?
"While India is expected to have a demographic dividend from this large workforce, reaping its potential benefits requires significant investments in education," said Shailaja Chandra, executive director of the National Population Stabilisation Fund in a recent column.
In short, the answer to the question of how India will fare as the most populous country on Earth is a long series of "ifs". And if the government fails to provide the opportunities Indians need, the outcome may not be positive at all. Rather, it could lead to social unrest and strife.
Millions of young men, frustrated at having no work which, in turn, means having to delay getting married and starting a family, might vent their anger on the streets. "If we fail, the implications are worrying – unrest, social catastrophe, mental health problems, suicide. The educated will leave the country, leaving only the semi-literate," said Aparajita Chattopadhyay of the International Institute For Population Sciences in Bombay.
It's quite clear, she said, that India would need a growth rate of 10% per annum to be able to invest in industry so that this army of young people can be absorbed.
"We are going in the right direction. There has been a steady shift of workers from agriculture to industry and that's what we need to maintain and accelerate for the young population to be productive," said Chattopadhyay.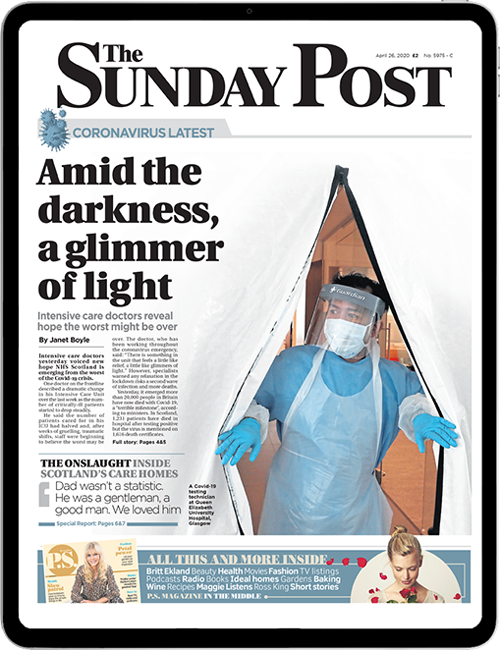 Enjoy the convenience of having The Sunday Post delivered as a digital ePaper straight to your smartphone, tablet or computer.
Subscribe for only £5.49 a month and enjoy all the benefits of the printed paper as a digital replica.
Subscribe