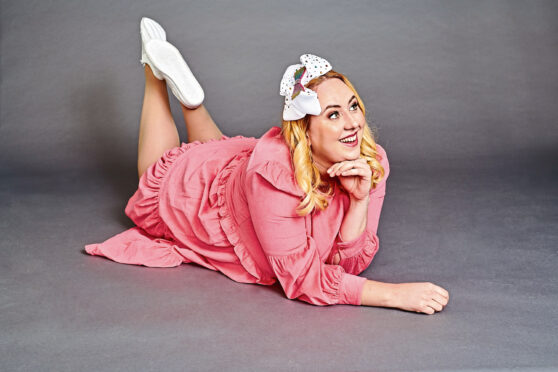 Helen Bauer was nominated for the prestigious Best Newcomer award with her debut comedy hour in Edinburgh in 2019, but her first experience of the Fringe came 10 years earlier.
At the Festival to work a summer job after failing her exams, it was an eye-opening experience and put stand-up on her radar.
Now, with a string of five-star reviews, a BBC3 sitcom pilot and a popular podcast in her arsenal, Bauer is quickly becoming a big noise on the comedy scene.
She said: "In 2009, I failed all of my A levels and I came up here to work at the Pleasance, which is where I first saw stand-up and I tech'd Kevin Bridges' first show, which is really random. I was thinking at that point that I wanted to do something in the arts but I didn't think I was a performer, I thought I would get into tech.
"This girl I knew mentioned that the Pleasance hired people who were morons, which I thought sounded amazing because I had just failed everything, and they gave me a job, which was so good. I got to move out of my small town and live in Edinburgh for a month, and meet cool people. They put me in the smallest room, which was the correct decision, and I turned lights on and off.
"I watched the stand-up shows and thought it was interesting, I liked it. It took me a while to get myself together to start on it – I had to do my waitressing years, have my heartbroken, and then I started in Germany."
There is a growing English-language comedy circuit in Germany and Bauer, from Hampshire, says it's a nice scene to start out in.
"It's growing over there. When I started, I was one of only five women in the scene, but now you can do an English-language gig every night of the week in Berlin alone.
"It's not so competitive as somewhere like London, which is where I came after Germany.
"I was always aware of the Fringe and wanted to do an hour here, and I wanted it to be at the Pleasance so that it all came full circle."
Her first show, Little Miss Baby Angel Face, was a hit after a slow start.
"It was a Fringe of two halves," she added. "At first, I had no reviews, really small audiences, and nothing was happening. Then, exactly at the midway point, all the reviews came out, I got the nomination, and it was like playing a different festival.
"You've just got to really back yourself, even when it's small audiences and you're getting no reviews. I put loads of work into the show, so you need to play to the people who are there and make the best of what it is."
Three years on, Bauer doesn't have to be worrying about small crowds, with most of her performances selling out so far. Her new show, Madam Good Tit, sees her examine self-confidence, self-esteem and self-care.
She said: "It's tackling big subjects but from my personal experience and not speaking on behalf of others, as much as I can.
"It's definitely tackled in my way and it's not intended to leave you thinking differently about the world."
Bauer also wrote and starred in a pilot episode for a comedy, Small Doses, earlier in the year.
"I can't quite say what is happening with it but I'm very excited about what is next. Making a sitcom is a different discipline but really, I think funny is funny," she added.
"I've a lot to learn as far as writing goes because I didn't go to uni and I don't have a creative writing course behind me, but I'm learning as I go and trying everything I can to ensure that I can be as clear and funny in my scripts when I'm talking to people who have a lot more experience than I do.
"I'm accepting of the fact that at one point, I'm really going to embarrass myself and just carry on."
Helen Bauer Pleasance Courtyard – Bunker Two, until August 28 (except 17th)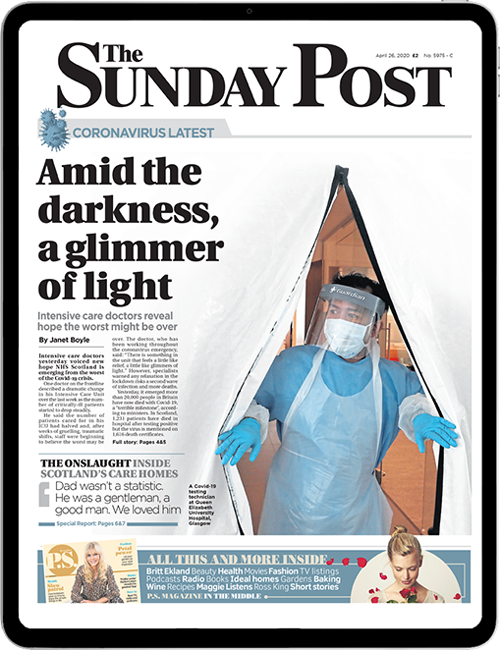 Enjoy the convenience of having The Sunday Post delivered as a digital ePaper straight to your smartphone, tablet or computer.
Subscribe for only £5.49 a month and enjoy all the benefits of the printed paper as a digital replica.
Subscribe