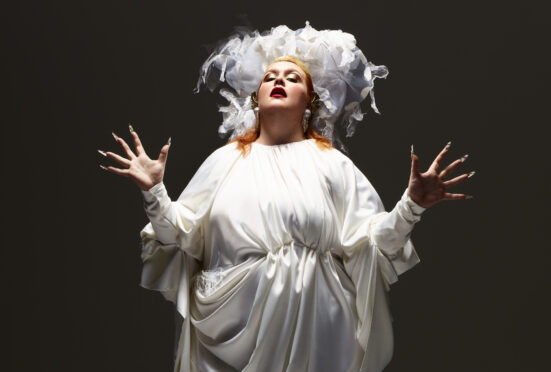 Multi-award winning comedian Jayde Adams heads to the Edinburgh Fringe fresh from starring in her own critically acclaimed Amazon special and in BAFTA-winning series Alma's Not Normal.
Labelled the "third funniest woman in the world" by Dawn French, her show, Men, I Can Save You, sees her lead the male population by the hand into the new world we live in.
Here, she answers our questions ahead of the festival kicking off next month…
How are you feeling ahead of the Fringe?
I've got a ground floor flat for the first time in 10 years of going, I'm thrilled. You may think "this isn't a major thing Jayde calm down" but after a seven hour car journey and then having to struggle a months worth of stuff up the old traditional ten flight Edinburgh staircase, this is a real… metaphorical step up for me.
How important and timely are the issues you're exploring?
Loss? Co-dependency? Men? Equality vs power? Getting out of women's WhatsApp groups? I'd say very timely.
How pleased were you with the response to your last Fringe show and being able to film it for release worldwide?
It felt like the culmination of nine years worth of lugging suitcases up stairs at cabaret and drag bars, performing at the Fringe to four apathetic Scots shielding from the rain most nights in the early years, was all worth it. I didn't know the journey I had to take, made it up on the spot.
I went to university but the one I went to doesn't even exist anymore and they definitely weren't encouraging us to "go to the Fringe and get an agent." I get asked all the time "how do I get into comedy?" And my answer always is "be a waitress on £7 an hour for 12 years. Find people you serve annoying and you'll get funny babe."
Dawn French called you the "third funniest woman in the world" – how pleased were you with that endorsement?
What you don't realise is you're talking to me right now from beyond the grave because at that moment, I died.
I went to see her show, met her afterwards, hung out with Imelda Staunton and then she said "if you happen to be in Cornwall, pop by!" Well it just so happened I was having a holiday there that summer (I wasn't) and I went to her house she used to have in Fowey and had afternoon tea with her.
She is the funniest woman in the world. Fact.
You've been starring in shows like Alma's Not Normal and The Outlaws in recent months, how much do you enjoy acting as well as performing stand-up?
Well people don't know this but I did contemporary theatre before stand up. I used to put a lampshade on my head and tap dance to Tom Waits music with a drill in my hand. I realised after a while that I wasn't going to get me seen, so I sort of used stand-up like an old sock, as a way to get into the industry.
I barely watched stand-up comedy growing up. You always get asked in interviews "who are your favourite stand -ups?" And I always give answers that I think other comedians would be impressed with reading but to be honest, I watch Buffy and Ozark and that's about it.
What first put you on the path to a career in comedy?
Entered a comedy competition (Funny Women) after being an Adele drag act for 4 years and won it and then got a comedy agent and it sort of spiralled out of control.
If you had to pick one item that's essential for surviving a month at the Fringe, what would that be?
Horse blinkers.
Don't look at what anyone else is doing. It will drive you insane.
The Edinburgh Fringe can throw up some surprises – what is the strangest moment you can remember from the festival?
Being squared up to by a p****d up drag Queen outside of the disco chippy. We're fine now, sort of. Let's just say, there's always gonna be vibe.
What do you think it is about the Edinburgh Fringe that attracts people from all around the world to come to watch and also to perform?
Jayde Adams of course. But also it's the variety of work plus look at the huge phenomenons that have been through it. Lin Manuel Miranda, Bo Burnham, Michelle Wolf, Gina Yashere, Sindhu Vee, James Acaster, Six The Musical, Taskmaster, Hannah Gadsby.
What is your favourite one-liner?
They say you are what you eat, but I do not remember eating a goddess.
---
Jayde Adams brings her show, Men, I Can Save You, to the Pleasance Courtyard, Cabaret Bar as part of the Edinburgh Festival Fringe from 3rd – 28th August at 8.20pm. More info and tickets available at jaydeadams.com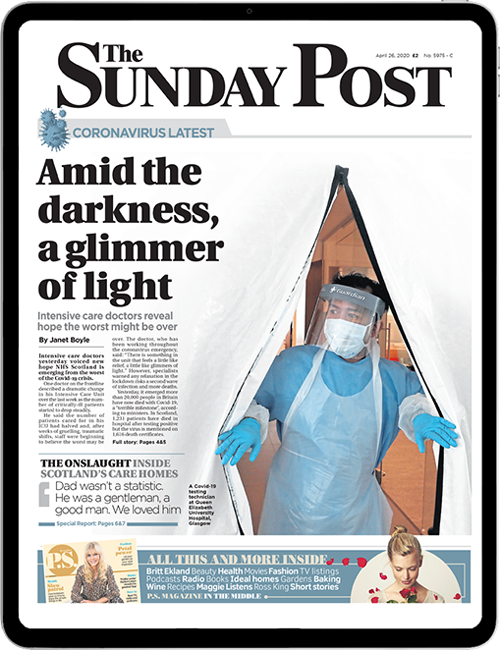 Enjoy the convenience of having The Sunday Post delivered as a digital ePaper straight to your smartphone, tablet or computer.
Subscribe for only £5.49 a month and enjoy all the benefits of the printed paper as a digital replica.
Subscribe