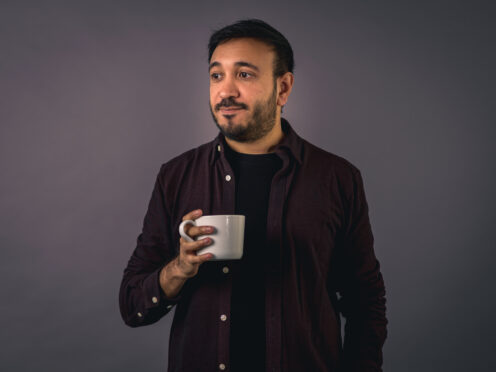 Comedian Bilal Zafar is returning to the Fringe this year with a brand-new show about how he spent a year working in a care home for very wealthy people.
CARE sees the stand-up, who has built up a huge following with his adventures in online football management streaming on Twitch, look at how we treat the elderly and the difficulties involved in working in the care sector.
Here, he answers our questions ahead of the festival kicking off next month…
How are you feeling ahead of the Fringe?
A bit nervous but very excited.
What is your show all about, and what inspired it?
It's about my first proper job after completing my media degree, I worked in a care home for very wealthy elderly people while I was on £6.50 an hour. My lack of any real world experience meant I just went along with everything that happened in the home and assumed it was normal but in hindsight I've realised how strange and funny a lot of it was. Storytelling stand up is my favourite and I realised there was so much I could talk about with this show.
How did your experience of working in a care home impact you?
It opened my eyes to the attitude we have towards the elderly in the UK and just how difficult that type of work is. It makes me appreciate life now when I look back on how physically and emotionally exhausting it was. It's good to remember when I'm angry about something stupid like not getting on a TV show.
What first put you on the path to a career in comedy?
After being inspired by people like Armando Iannucci and Chris Morris as a teenager, I wanted to be some kind of behind the scenes writer for TV comedy. I realised how that was almost impossible to get into when I was finishing my media degree and realised I should just try writing funny stuff and saying it on stage.
I had never felt like I fit in anywhere in life and the great thing about stand up was that I could write and perform my own way as long as it was funny. It didn't feel like there was a wrong way for me to do it. (which is how I felt with everything else)
You're a popular Twitch streamer and noted for your innovation on the platform – what has doing that brought to your career?
It has changed everything. After an amazing 2016, it felt like everything was falling away. Twitch gave me a place to express creativity in a way I just couldn't before. I created an ongoing, improvised sports soap opera which can go wherever I want it to. As well as giving me an amazing, invested audience, it's given me a lot more self-confidence in stand-up destroyed imposter syndrome (a bit).
If you had to pick one item that's essential for surviving a month at the Fringe, what would that be?
A very strong umbrella please.
The Edinburgh Fringe can throw up some surprises – what is the strangest moment you can remember from the festival?
At my first ever Fringe solo show (it was 'pay what you want') , I made a mess of the bucket speech. I didn't really know how to do it and sort of did it sarcastically. No one put anything in my bucket until the final person to leave dropped a £50 note in! I had to give to the venue to go towards the money I owed them but it was still class.
What do you think it is about the Edinburgh Fringe that attracts people from all around the world to come to watch and also to perform?
It has a great history and it's amazing to be part of. When you start performing stand up for the first time, you quickly learn how The Edinburgh Fringe is almost a rite of passage. Edinburgh 2016 is pretty much what gave me a career in comedy.
Unfortunately it's becoming more and more expensive to take part and if things don't change soon, The Edinburgh Fringe will no longer be what it was for performers.
What is your favourite one-liner?
I bought a seven-dollar pen because I always lose pens and I got sick of not caring – Mitch Hedberg
---
Bilal Zafar: CARE, Underbelly: Jersey, August 3-25, 5:30pm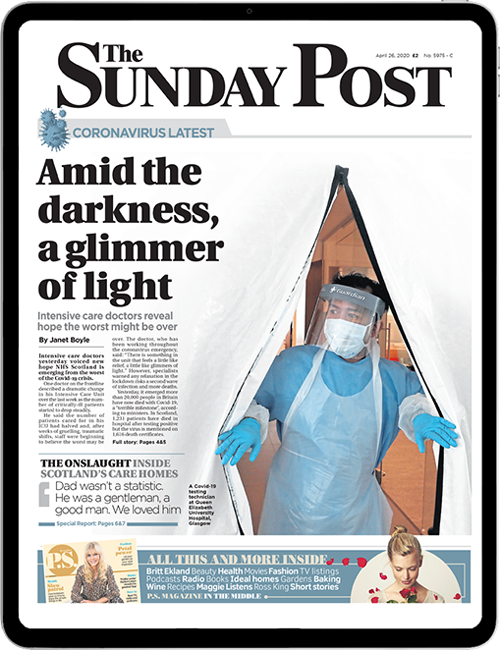 Enjoy the convenience of having The Sunday Post delivered as a digital ePaper straight to your smartphone, tablet or computer.
Subscribe for only £5.49 a month and enjoy all the benefits of the printed paper as a digital replica.
Subscribe