Scone Spy: Elgin's Ditsy Teacup is an itsy-bitsy bit of perfection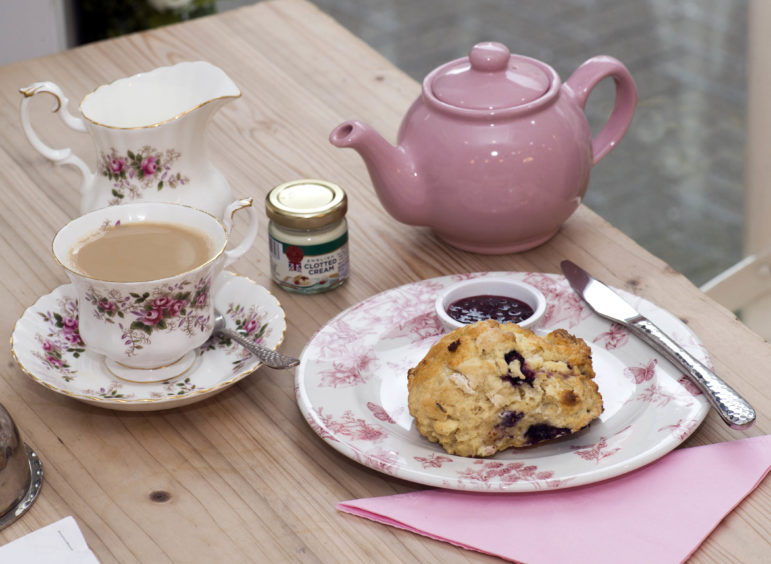 When it comes to originality and innovation on the scone scene, there's nothing ditsy about this little eatery in the pretty town of Elgin.
It's list of daily changing scones includes – wait for it – Snickers, Caramac, marzipan, strawberry and white chocolate, blueberry and white chocolate, cheese and caramelised onion, oh, and plain, cheese or fruit varieties.
And that list is by no means exhaustive. We warrant there's not a concoction on the planet to faze The Ditsy Teacup and its baker, Libby Hay, 24.
But quantity is nothing without quality. Tempted as we were by a recommendation that the marzipan offering was, surprisingly, this stylish little cafe's best-seller, we chose cheese and caramelised onion and blueberry and white chocolate, with coffee and tea.
The cafe was buzzing with ladies who lunch, mums and toddlers, tourists and business folk in for a coffee and a quick bite. On the next table, regulars enthused about the friendly waiting staff and the quality of the food and beverages.
As we waited the few minutes it took for our order to arrive, we took in the surroundings.
A sparkling chandelier hung from the ceiling while a towering Rococo-style mirror took pride of place on a seemingly panelled feature wall, evoking country manor elegance.
Delicate bone china and other vintage crockery graced goodie-laden tables, while the kitchen – a hive of happy activity – was open plan so customers could see the food preparations.
In no time our order arrived and we were delighted at our generously-sized choices. Each had just the right amount of outer crunch and a soft and crumbly interior.
These beauties also packed a flavour punch. The savoury/sweet blend of the cheese and caramelised onion was off-the-scale scrumptious and the blueberry and white chocolate option was not only melt-in-the-mouth delicious, but dangerously moreish. Each came with the most tasty strawberry jam and thick clotted cream.
Suitably impressed we quizzed owner Laura Scott, 38, on their provenance. Laura, mum to six-year-old Abigail, enthused: "Libby bakes the scones every day on the premises.
"I have a cousin who gives me her rhubarb so we also have rhubarb scones. And my mum Anne makes the jam. We buy the berries for it from a local farm half an hour away."
It turns out Laura and her accountant husband, Leigh, gave up the good life in sunny Spain last October after hearing friends had put the newly and luxuriously refurbished cafe on sale.
"It's been a dream of mine to run a place like this and I jumped at the chance to buy it," said Laura. She moved in last November and hasn't looked back.
"Our customers are lovely and some of the regulars have even donated their vintage tea sets for us to use."
So the Ditsy Teacup truly is their "cup of tea" – and ours!
The Ditsy Teacup, Thunderton Place, Elgin
Welcome
Staff couldn't have been more friendly. 9/10
Location
A short walk from the High Street, and close to shops, and parking. 8/10
Scones
Excellent taste and texture and the biggest, most exciting selection of flavours we have experienced to date. 9/10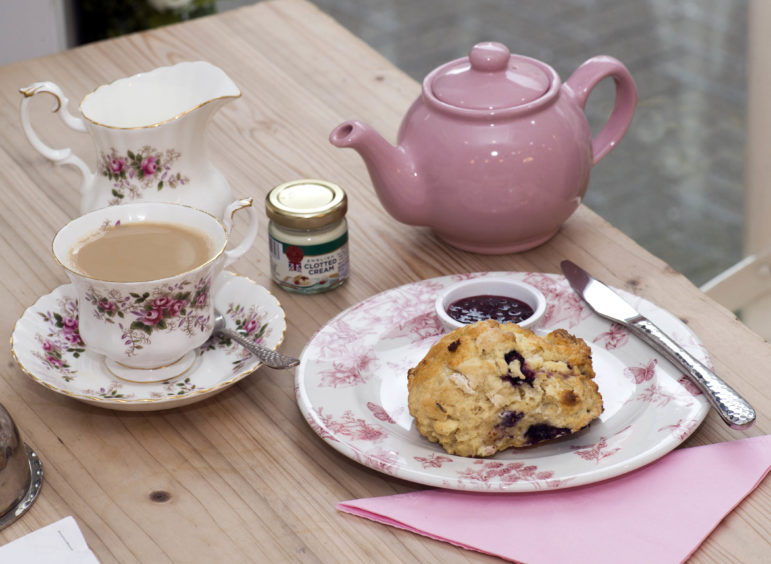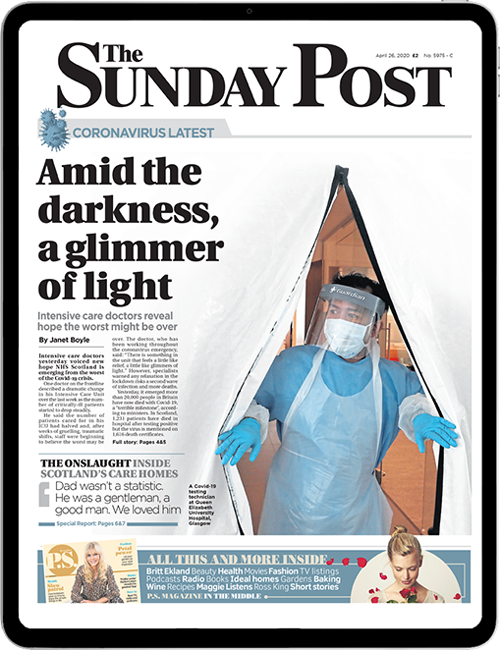 Enjoy the convenience of having The Sunday Post delivered as a digital ePaper straight to your smartphone, tablet or computer.
Subscribe for only £5.49 a month and enjoy all the benefits of the printed paper as a digital replica.
Subscribe