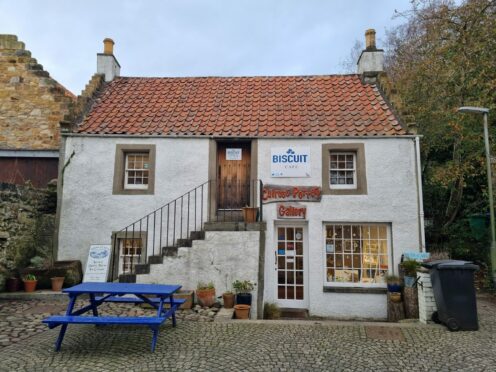 The last time I visited Culross was the end of summer a few years ago and I remember thinking, "Why do I not come here more often?"
The east coast village is tucked away on the outskirts of Kincardine. The sun was splitting the trees and in among the winding streets and walled gardens, people were sitting at outdoor tables, drinking coffee, eating sweet treats and chatting. It was quintessential Scottish cafe culture, sheltered, as it is, away from the sunburnt "taps aff" brigade.
So here I am, back on the cobbled roads of this historic village, with its colourful houses and red slate roofs. It's pouring with rain, which is coming in horizontally due to the driving wind that is laced with an Arctic chill from the north. I vow never to return to this godforsaken place.
But then something miraculous happens, as the clouds part, the wind drops and there, on sunlit uplands, is The Biscuit Cafe.
The whitewashed walls and slate roof beckon my newly warmed soul.
Inside, the decor is rustic, with an open fireplace and natural wooden flooring. The Biscuit Cafe feels a lot like going for tea at your rural granny's.
And that vibe is continued with the food. My fellow diner and I choose a portion of stovies and macaroni cheese. The stovies were piping hot, salty and flavoursome while the macaroni was very creamy and moreish.
As for the scone, it was still warm, crunchy on the outside with a wholemeally softness inside. It held together well when sliced open, crucial for holding the spread – in this case cream and jam (which I could have done with a dollop more of, if truth be told).
As if this wasn't enough, I order two desserts. Why? I am not entirely sure, but I know that they were both delicious. A millionaire shortcake and Belgian waffles with chocolate sauce both of which made me consider going back for thirds.
If anything too full, I stumble back on to the sunny cobbled street and make a vow that I must come back more often.
Scone score
Crunchy with soft filling and held together well. 8/10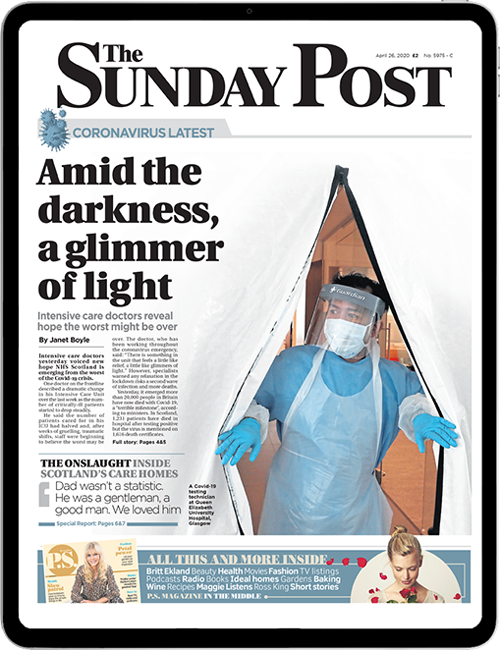 Enjoy the convenience of having The Sunday Post delivered as a digital ePaper straight to your smartphone, tablet or computer.
Subscribe for only £5.49 a month and enjoy all the benefits of the printed paper as a digital replica.
Subscribe