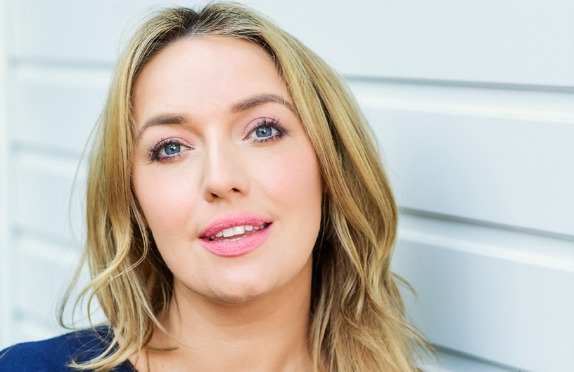 Joy McAvoy had it all planned out. She would finish filming the latest series of Two Doors Down, go home and relax for a few weeks, and prepare for the arrival of her first child.
Her baby boy had other plans, however, and decided he was going to make an early arrival – while Joy was on set filming with co-star Jonathan Watson.
"We were trying to get a shot when my waters broke, which is definitely not what you expect when filming a scene," she laughed. "It was a shock. I was eight months pregnant when we started filming, and I was supposed to finish the shoot, and then go home and have three weeks to myself to relax, nest, do last-minute things and prepare for the baby coming.
"But they say when it comes to births you should never plan too much because it's all out of your hands. Everything has been great, though, and we have a beautiful little boy who just wanted to come a bit early."
McAvoy, married to personal trainer Geoff Clement, was nearly at 36 weeks when her waters broke and doctors wanted to wait until after 37 weeks. So, with rest and medication, wee Jamie hung on for a little while longer.
"He's four and a half months now, and I'm loving it. The first four weeks were the worst for sleepless nights – I've never known tiredness like it, but you have this amazing love soaring through your body, even though you're so tired and feel like you're walking around at half the usual pace.
"I'm sure there will be ups and downs when he doesn't sleep so well, but I feel I'm quite a laidback mum and it's come naturally. It's just brilliant – the best feeling in the world."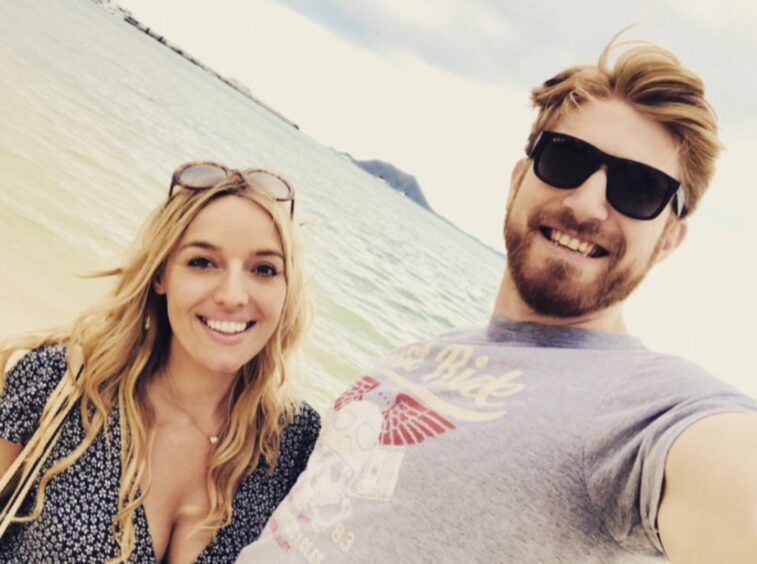 McAvoy, 39, was delighted to be back filming the much-delayed fifth series of the hit BBC sitcom. She wasn't involved in last year's Christmas special, so it had been nearly three years since she filmed series four.
She originally joined the show at the end of series three, alongside her on-screen partner, Alan, played by wrestler Grado.
"It was dead exciting to be back on the show after lockdown … getting to work and spend time with the brilliant cast, who are so lovely and great to work with," she continued. "They should make a show in the green room, too, because the banter off the set is just as funny as what goes on in the show.
"I'm still a bit awestruck with all of the cast, because I watched them growing up in my favourite TV shows – The Fast Show, Rab C Nesbitt, Smack The Pony, Only An Excuse? – so to work with them every day is a pleasure and one I never take for granted. They're all geniuses and I love to watch them. They all have their own little tricks. I'm like a sponge on every job I do."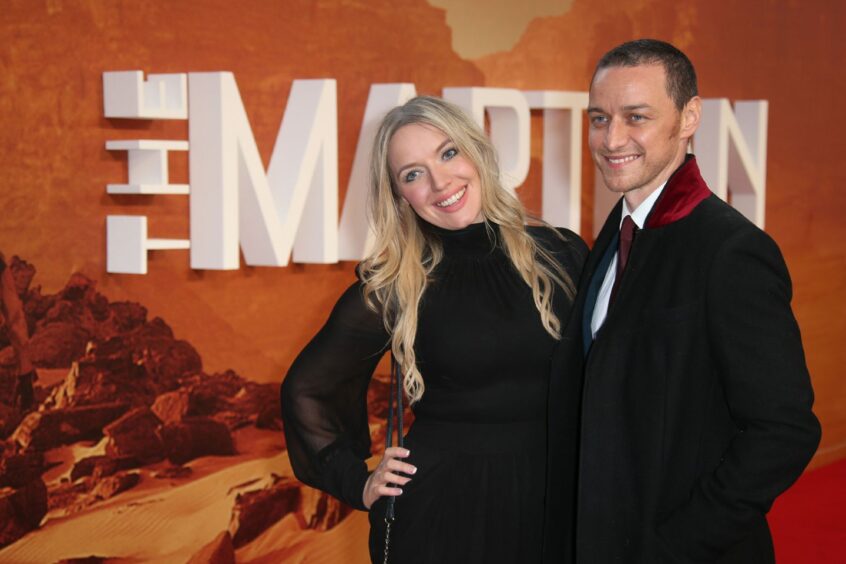 McAvoy, whose brother is X-Men and Atonement star James, can still recall her nerves when she auditioned for the role of Michelle, the eternally cheery optimist who is continually put down by the catty and jealous Cathy (Doon Mackichan).
"I was so excited because I really wanted the job. I auditioned with a couple of different guys, one of whom was Grado, and we did a chemistry read and I thought it would be great if we both got the roles, as he was so funny. We did, and we were like two wee kids going to school, both so awestruck walking on to the set. But we were treated like part of the gang from day one by the rest of the cast.
"I see a lot of myself in Michelle. She's nice, she's always trying to keep the peace, and she's resilient. Thankfully, the relationship between her and Alan is nothing like my own. But what a brilliant character Alan is, and Grado – who is nothing like Alan – plays him perfectly."
Growing up in the Drumchapel area of Glasgow, McAvoy can't remember a time when she didn't love acting, but it wasn't until she was older that she realised it might be possible to make a career of it.
"When I was a wee girl, I would watch my favourite movies – Dirty Dancing, Grease… all the cheesy ones – over and over, and I knew all the lines. I would lie in my bed at night and act them all out. TV and film was my escape.
"My school didn't have a drama department, so I went to youth theatre and loved it. I don't think I realised it could be a career, but my brother James went to the Royal Scottish Academy of Music and Drama and became really successful, and I'm only a couple of years younger and it made me think it could be done. When he was at college, I was at college.
"Why not? If I fail, I fail, and I still think like that. It's good to follow your dreams and as long as you are doing something you love then you're not wasting your life. I think if you believe in yourself, you can do whatever you want to do. Luckily, I had a beautiful family who were very encouraging who said we could do whatever we wanted to do, and encouraged us to have good imaginations and not to hold ourselves back in any way."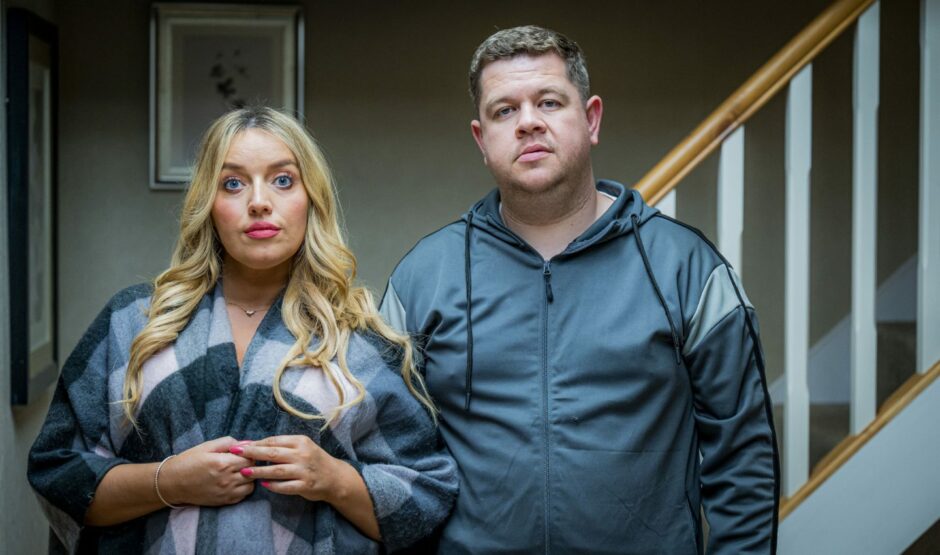 After a string of roles on stage and in short films, McAvoy appeared in films like The Angels' Share, The Wee Man and Filth, the latter opposite her brother. She's also enjoyed guest roles in TV shows like Holby City, Only An Excuse?, River City and McDonald & Dodds, and had a small part in Marvel blockbuster Avengers: Endgame.
She's pleased to see so many new movies and television series being filmed in Scotland, potentially giving her more chances to return home to film, after moving to London seven years ago.
"It's great to see all the work going on in Scotland right now," McAvoy said. "I love any opportunity to come back to Scotland – I'm so homesick. Anytime I meet someone in London who has a Scottish accent, I start talking to them as if they're a long lost cousin! My husband finds it quite strange how I always gravitate to any Scottish people. It's like when you meet another Scottish person anywhere in the world, you have an instant friend.
"I moved down to London because I felt I needed a change. It wasn't necessarily for work, but it has helped because I do a lot of voiceover work and most of it is in London. I do trails, adverts, corporate work and radio.
"I didn't have a home set-up before lockdown, because pretty much everything is done in Soho and I'm in London. But, when lockdown happened, my agency said I'd need to get a home kit as soon as possible, so we soundproofed a little cupboard under the stairs and it's now a good wee set-up. I wasn't clued up on any of it, so I had to do online courses on Audacity and Protools.
"It's looked on quite favourably if you have a home set-up now. Nine out of 10 jobs are still done from home, but I do love travelling into town for a job in the studio, because I rarely go into the city centre anymore."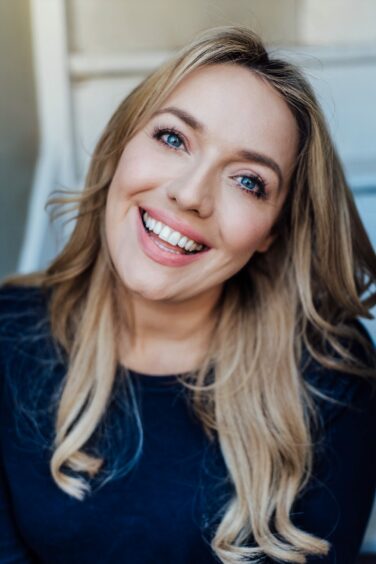 Once the festive period is finished, Joy will return to Scotland to complete filming on the fifth series of Two Doors Down.
"I'm so excited. I had to leave in such a hurry, so it will be great to see everyone again," she added.
"Most of the work is done. It's just the odd little scene here and there. My character wasn't pregnant, so there was a lot of strategically-placed cushions or bags to hide the bump previously.
"I was nine months pregnant the last time I was there, and I'll hopefully not look nine months pregnant when I go back!"
---
Festive Joy is all ready for Christmas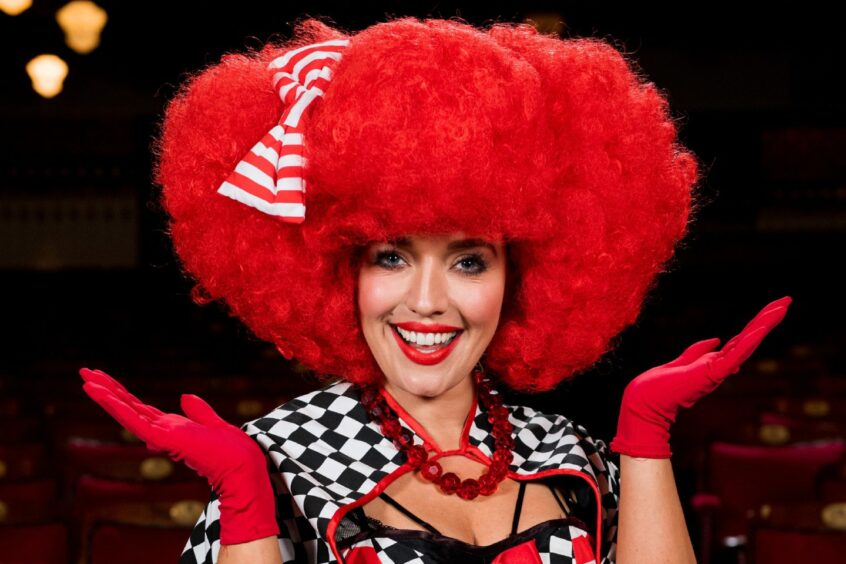 With a name like Joy, it's no surprise to hear the actress enjoys getting into the festive spirit each year.
"I love a big tree, fairy lights everywhere and lots of decorations. For me, it's all about family and being with people I love," she said.
"I don't know how it will go with any Covid restrictions this year, so I'm not making plans, but I'd like to see family at some point over the period. I usually spend Christmas in Scotland, but I've had it down in London, too.
"A couple of years ago, I did panto in Aberdeen, and my husband came up and spent the day with me but I didn't see my family. And last year was a bit of a blowout, so I'm not sure what will happen. If there are restrictions, then I'll feel very blessed to be at home with my husband and baby."
In next week's Christmas special of Two Doors Down, Joy's character, Michelle, is also full of the festive spirit, as she and Alan host a pre-Christmas party for their Latimer Crescent neighbours.
But when Alan's attempt to relax a stressed-out Gordon and Ian takes a turn for the worse, and Cathy continues to harass her, Michelle's left with a fraught, rather than festive, atmosphere.
---
Two Doors Down Christmas special, BBC2, December 20, 9.30pm.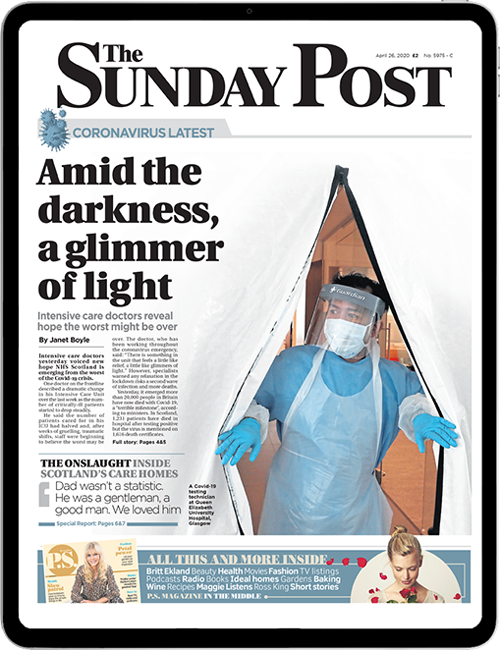 Enjoy the convenience of having The Sunday Post delivered as a digital ePaper straight to your smartphone, tablet or computer.
Subscribe for only £5.49 a month and enjoy all the benefits of the printed paper as a digital replica.
Subscribe