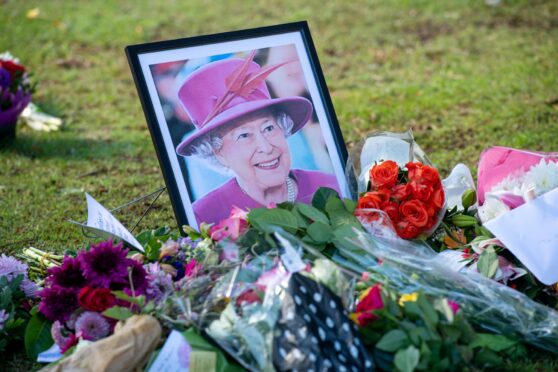 I was on a train to Heathrow when the news broke. Like everyone in the carriage, the young couple of backpackers in front of me were on their phones.
The woman, whose accent sounded eastern European, was perplexed. "I don't know why you're sad," she said as she scrolled. "You didn't know her."
Her British boyfriend, who couldn't have been more than 20, tried to explain. "It's just that she's always been here," he offered. "She's been here all our lives."
For the majority of us who didn't know the Queen personally, it's that constancy we will miss.
How else can you define why tens of millions of people who've never met a woman will feel a sense of loss at her passing?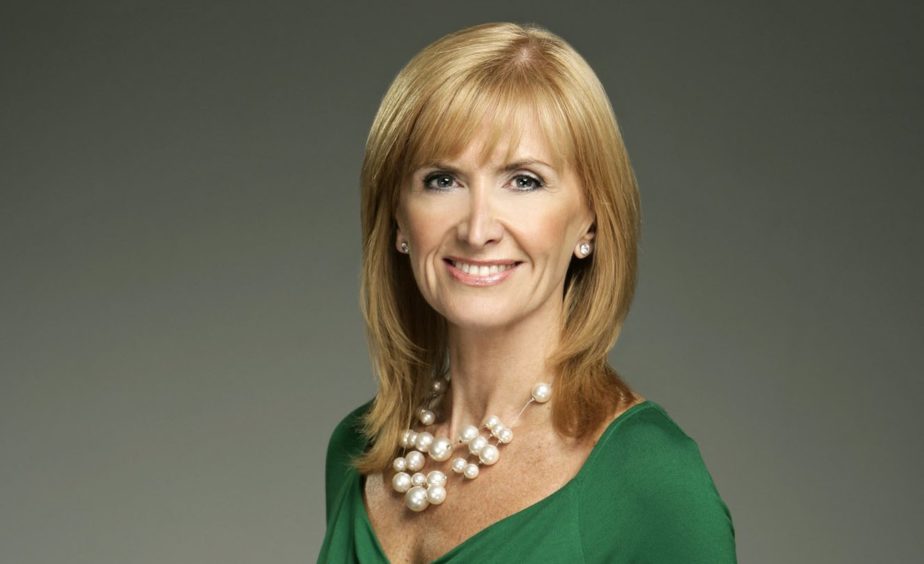 Whether you are a staunch royalist who deeply admired a life dedicated to her role or someone who barely gave her a second thought, there is an indefinable sense that something has shifted under our feet.
The most powerful image of the last few days was the photograph of the tiny, smiling Queen in the drawing room of her beloved Balmoral. Immaculately dressed, she was about to welcome the 15th prime minister of her reign.
Knowing now just how ill she was, the utter physical strength and emotional determination of a 96-year-old woman in her final hours to do her duty, is as heart-rending as it is impressive.
My own reaction on hearing of her death, bizarrely, was to want to see my mum and dad. I tried to analyse why I felt like that. The best I could come up with is that I take their presence for granted…you assume something is going to be there forever, until it's not.
Growing up, I remember seeing the occasional coin bearing the head of the Queen's father, George VI. It seemed alien and so very old when everything else in life depicted the young Elizabeth. Over the decades as the Queen grew older those illustrations also aged but that familiar face on your coin, your stamp, your telly, was reassuringly familiar – even if we didn't realise it.
I think the fear and upheavals of the past couple of years have made us react to the death of the Queen more intensely than perhaps we would have if Covid-19 hadn't turned our lives upside down. The pandemic meant that everything – from our health to our freedom – was impacted. If there was anything that could be taken as remotely positive to come out of those dark times it's that we began to appreciate the joys of the mundane. Royalist or republican, knowing the Queen was there was part of that normality.
We're still living in difficult times: the cost of living is a worry and Ukraine is still on a knife edge. All we crave is stability, and what do we get? The end of an era.
And yet in the midst of enormous turbulence we find ourselves bound together by the death of someone who was so very familiar. You might be deeply mourning the loss of a sovereign whom you've admired over your lifetime, or simply identifying with a family that has lost a much-loved grandmother. No matter how deep your feelings, this is a rare, shared experience in these days when it feels like society is divided and we're all a bit too angry with each other.
People looked to the Queen to bring unity during her life. How appropriate that we should come together as a nation on the sad occasion of her death.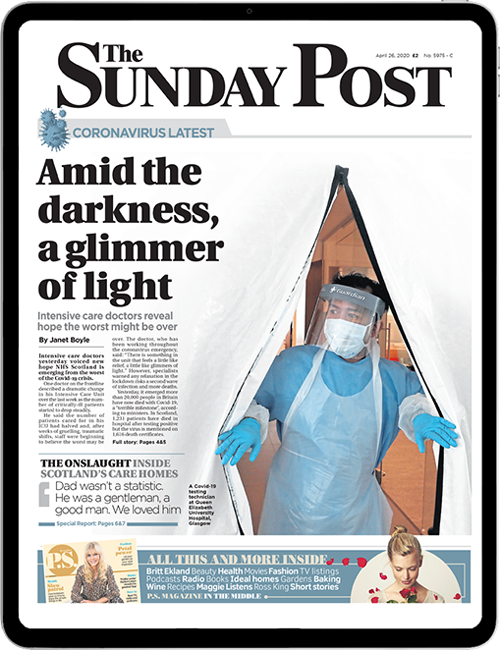 Enjoy the convenience of having The Sunday Post delivered as a digital ePaper straight to your smartphone, tablet or computer.
Subscribe for only £5.49 a month and enjoy all the benefits of the printed paper as a digital replica.
Subscribe