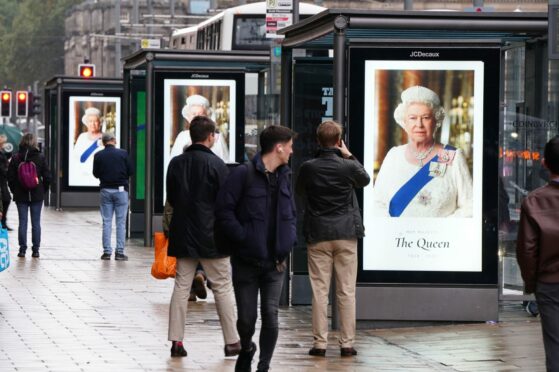 You could have heard a pin drop when our senior producer shouted out the news. The announcement from Buckingham Palace had just dropped into her inbox. It was official, the Queen had died.
Tension had grown throughout the afternoon since we'd first learnt that she was gravely ill. There are strict protocols which have been rehearsed in great detail over the years about what should happen when the monarch passes. But despite the preparation and inevitability, it was just all strangely surreal.
I drove home that night in wild and rainy weather and was reminded of the journey I took the day Princess Diana died. I was working as Scotland Correspondent for Sky News back then, and I'd been woken in the night and told to get to Balmoral as quickly as I could. Stan the cameraman and I hurtled along the Aberdeenshire roads in the driving rain, listening to the story unfold on the radio, and then came the announcement that she had died.
When events like this happen it's sometimes difficult as a journalist to articulate the magnitude and enormity of the story and with the Queen's death, it feels that something truly significant has taken place.
My mum was upset and I think she spoke for so many of her generation when she said she'd considered the Queen to be a constant in our lives. "In a world that has changed so dramatically since she became Queen, she had remained steadfast to her promises to serve the nation. She upheld the values that an older generation hold dear and that is what I fear we will lose at her passing."
I have heard so many people over the last few days saying: "I'm not a fan of the royal family, but this is an incredible loss". She was set apart and revered even by those who had no time for the petty squabbles and scandals of her children and grandchildren.
She's been described as the glue that held us all together, so what happens when that glue goes? What will be the future of the royal family without this icon at its helm? Thoughts for another day, but without doubt it will look and feel very different now.
In the meantime, we remember what she achieved and contributed in her 70 years on the throne. Astonishingly, a third of us in the UK had either seen or met the Queen, a testament to how incredibly hard working she was. She thought that the royals needed to be seen to believed.
I had seen her quite a few times while reporting on royal visits in Scotland and it was extraordinary to see this iconic figurehead in the flesh because she didn't quite seem real. What must it have been like to be the most famous person in the world? To see your image emblazoned on stamps, post boxes, five-pound notes, works of art? The responsibility must have weighed so heavy on her shoulders.
Balmoral was her favourite place to be. Her granddaughter, Princess Eugenie, said it was where she was most herself, and you can imagine why. During her annual summer holidays there we're told she used to ride up into the hills on her own. How heady it must have been for her with her closeted life to fleetingly be free, to escape the constant glare of attention.
I've particularly liked hearing the stories about how fun and spontaneous she was and how, well… ordinary, she could be, with her love of Tupperware and her beloved corgis, one of which I learnt today was called, rather sweetly, Susan.
The former Prime Minister Boris Johnson described her in his tribute in the Commons as "our pole star". And many believe Queen Elizabeth has been a shining light during turbulent times. It would be difficult not to be moved by the words of comfort she gave during the Covid pandemic. "Better days will return. We will be with our friends again; we will be with our families again; we will meet again."
She was our constant in an ever-changing world. Who will offer that comfort now?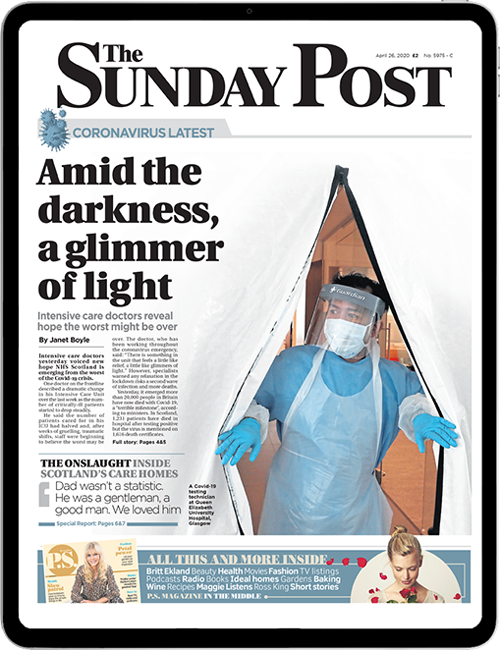 Enjoy the convenience of having The Sunday Post delivered as a digital ePaper straight to your smartphone, tablet or computer.
Subscribe for only £5.49 a month and enjoy all the benefits of the printed paper as a digital replica.
Subscribe