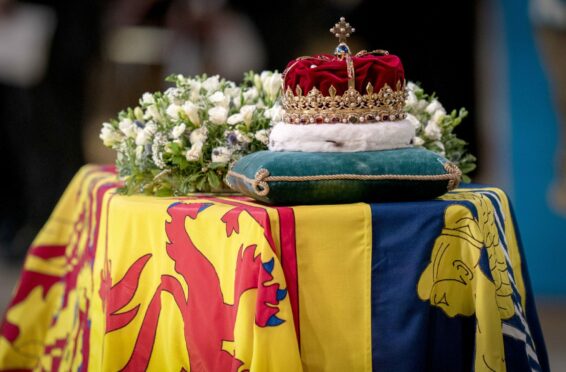 Writer Rona Munro has a better understanding than most of how the British monarchy has changed over the centuries… and how it has not.
In her acclaimed James Plays trilogy, Munro has enthralled modern-day audiences by dramatising the lives of pivotal royals and she understands the enduring fascination.
Munro said: "The sense that these people have shaped our history, for centuries, is really potent.
"For some, the idea that their special status can be traced back multiple generations creates a belief that they are a special kind of human, possessing 'royal blood'.
"For others, the institution of monarchy and its longevity creates that same focus for fascination and a tradition of deference. For others, simply observing the huge influence of one extended family over so many centuries creates the interest. Kings and queens make history and history makes our present."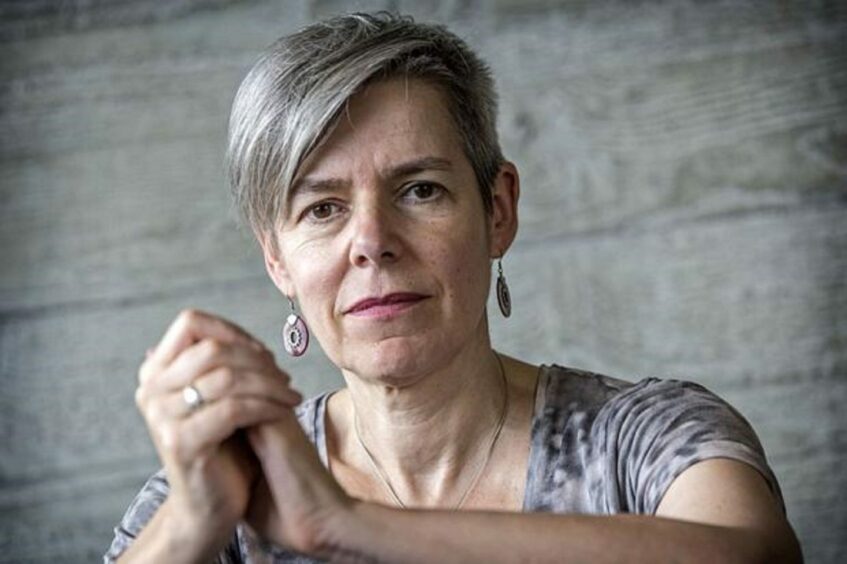 In modern Britain, the monarchy still plays a significant if almost entirely symbolic role in the functioning of democracy, marking, for example, the transition from one government to another. Its role has not always been so symbolic, however.
"The monarchs I have written about had powers Charles III can only imagine," said Munro. "The acceptance of the institution of monarchy in the UK has arguably only survived through the endless and fiercely committed work of his mother and that acceptance was very much linked to our perception of her personality.
"He will have, I think, to quickly create a similar personal bond but, unlike James IV, who rode in person around the nation directly administering justice, Charles's powers to affect the public are severely limited.
"In medieval Britain there were parliaments, but they were not elected, ownership of land or high office within the Church were the criteria by which men, and of course it was only men, sat in government.
"But even these basic parliaments could be overruled or ignored by the monarch. The king or queen arguably had ultimate power, despite the checks parliaments tried to impose over the centuries. So the life experience, the personality of those monarchs shaped history. They had the power to affect what happened to every single ordinary person in their kingdom and what they did was deeply influenced by who they were. That's why I find these rulers' personal stories fascinating, because who they might have been, as people, affected what happened to folk like you and me, and still does."
This fascination has led Munro to create a number of plays surrounding the monarchs of Britain, with two new productions coming out this year.
James IV: Queen Of The Fight, presented by Raw Material and Capital Theatres in association with National Theatre of Scotland, will open at Edinburgh's Festival Theatre later this month, while Mary, a play about the end of the reign of Mary, Queen of Scots, debuts at Hampstead Theatre, London, in October.
"One of the most fascinating aspects of trying to imagine the lives of kings and queens is engaging with their humanity," said Munro. They are ordinary mortals, just like the rest of us, born into an extreme situation.
"They can be educated and trained and prepared for rule but it is always going to be a role for which some are temperamentally better suited than others. It's a life of great wealth and privilege in some ways and of very little choice in others.
"To be a public symbol, simply by accident of birth, and to inherit all the expectation that goes with that, is, in my opinion, a weirdly medieval burden to shoulder in the 21st Century."
James IV: New Rona Munro play to give black people their rightful but forgotten place in history of Scotland
Along with an outpouring of grief after the death of the Queen, there have been pockets of protests from anti-monarchists, republicans and those affected by the legacy of the British Empire all raising their voice.
However, the authorities' apparent determination to silence protests around official events has raised concern, with critics warning the right to free speech is threatened.
The arrest of one man after abuse was shouted at Prince Andrew as he followed his mother's coffin up the Royal Mile and the threatened arrest of a protester for holding a piece of paper proclaiming "Not My King" were highlighted last week as particularly concerning and an "affront to democracy" by campaigners.
"The protests against the institution of monarchy I've seen reported have been incredibly mild but the idea that someone can be arrested in central Edinburgh simply for holding a piece of paper is staggering," said Munro.
"I can understand how some people find that statement offensive but the idea it is illegal even to voice it does seem a little medieval.
"Not everyone in the UK does support the idea of monarchy. Even if those people were a tiny minority, and statistics suggest they are not, they are not 'disturbing the peace' simply by voicing an opinion.
"I get the argument that it is an insensitive thing to do in the face of others' grief, but since when was insensitivity an arrestable offence?"
Yet, while Britons continue to either mourn for the Queen, or protest against the monarchy, a recent Ipsos poll showed they are less enthusiastic about Charles than his mother, and Munro believes she has set a high bar for her son.
"The Queen was incredibly skilful in navigating the institution of monarchy through the 20th Century and into the 21st," she said.
"She merged personal rule with public expectation in a literal lifetime of work. She managed that juggling act between asserting symbolic, iconic status and inspiring general affection with intuitive strength and an unbelievable work ethic.
"She was temperamentally suited to the job, whatever the personal cost to her or whatever one may feel about the cultural damage to the nation of maintaining symbols of class privilege and colonial imperialism.
"That will be a very, very hard act to follow."
For information about Rona Munro's new historical dramas James IV and Mary go to capitaltheatres.com or hampsteadtheatre.com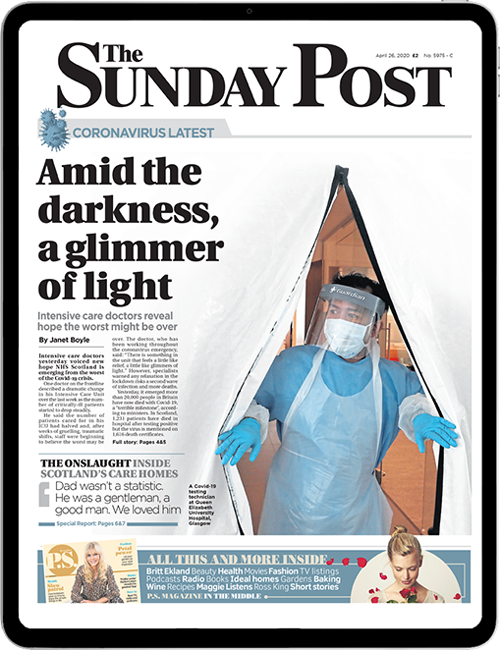 Enjoy the convenience of having The Sunday Post delivered as a digital ePaper straight to your smartphone, tablet or computer.
Subscribe for only £5.49 a month and enjoy all the benefits of the printed paper as a digital replica.
Subscribe