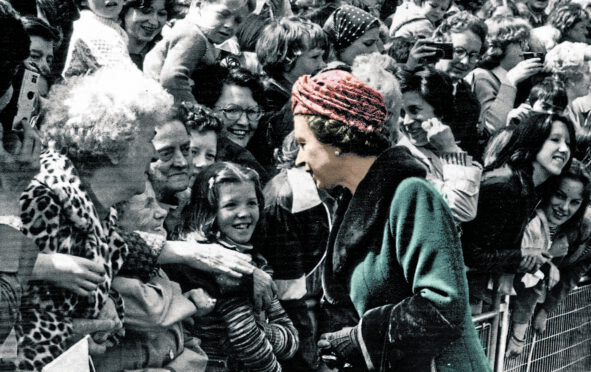 I still remember her green hat and my disappointment that it was not a sparkling crown of a thousand diamonds.
The young Queen was visiting my home town as she toured the nation after her Coronation and, while I may have been slightly vexed that she was not wearing her ceremonial finery or at least a sparkly dress and golden crown, I have never forgotten her pretty face as she smiled and waved to the crowds of well-wishers.
It was, for me, an extraordinary moment in an ordinary street in Coatbridge but it was only one of thousands like it during the Queen's reign and my feelings of admiration would, in the years and decades ahead, be felt by millions around the world.
The death of the Queen has shocked and saddened our nation. She is the woman who has ruled our country with grace, dignity, wisdom and compassion from the moment she inherited the throne on the death of her father King George in February 1952.
As a child, Lilibet was a shy, pretty princess who enjoyed family life, playing with her young sister Margaret, riding their ponies together and walking with her mum and dad in the countryside.
Her relationship with her father was strong and vitally important to the young Elizabeth as he groomed her for the role she would one day inherit. He had always been a shy, reserved man and slowly and steadily he prepared his daughter for the duties, obligations and challenges which would lie ahead of her.
When the King died on that February evening, Elizabeth's world changed immediately. The burdens and responsibilities of her role were instantly hers and with sadness at losing her beloved dad, she had to face the challenges which lay ahead.
Slowly, and steadily, she accepted her new life with all the quiet determination which has always been characteristic of her.
Now, as we mourn the death of this woman who has ruled our country with competence, compassion and quiet resolve for decades, we are as a nation grateful for her dedication, proud of her achievements and saddened at her loss.
Her son Prince Charles has been raised and groomed for the role he inherits and no doubt she will have given him her advice on how best to deal with the many challenges which lie ahead of him.
Our Queen wanted the very best for our country. She travelled extensively with Prince Philip to all corners of the Commonwealth and was greeted with joy and delight.
As the years went by and her children grew up, Queen Elizabeth like many parents had to accept the ups and downs of family life. Not everything went smoothly. Her family, like many other families, had to come to terms with broken marriages and that must have hurt her deeply.
But through it all our Queen never failed in her duty to our country and at her age was a woman of courage, compassion and conviction.
Just days before her death, she was saying goodbye to one Prime Minister and welcoming another. It was fitting because duty always came first for our Queen. We will miss her very much.
God bless the Queen.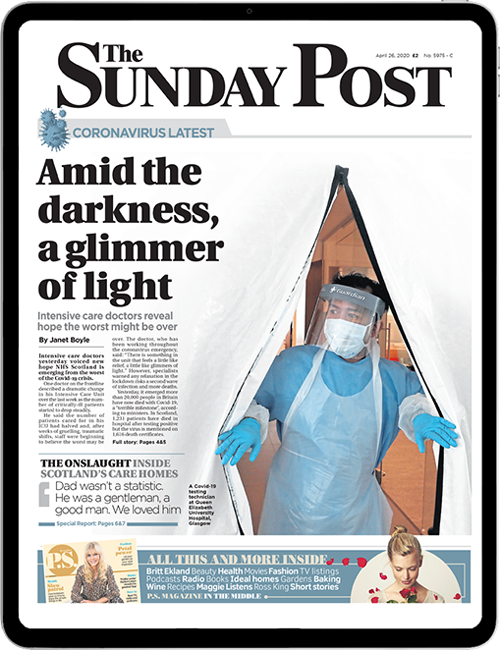 Enjoy the convenience of having The Sunday Post delivered as a digital ePaper straight to your smartphone, tablet or computer.
Subscribe for only £5.49 a month and enjoy all the benefits of the printed paper as a digital replica.
Subscribe