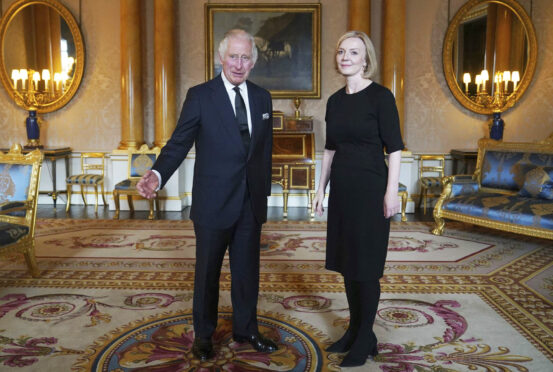 Afterwards, in the vast throng that will assemble in London tomorrow, as in the crowds that have filled streets and churches in the last 10 days, two figures will retain a strangely solitary presence, alone in the midst of it all. The King and the Prime Minister.
The King has his personal grief, which has been obvious to everyone in recent days, but he stands out on his own for another reason. Suddenly, all the weight that he has felt building up for decades is pressing down on him, and no one else can carry it for him. The burden is his.
And for Liz Truss, arriving in office at a moment of national upheaval, everything in these days will have demonstrated with more force than she could have imagined when she left Balmoral as prime minister less than a fortnight ago that she is going to have to develop strength, not to mention a public poise, that she has never been called upon to find before. Her baptism in office has been one of the most unusual we've known.
A page has been turned and these two figures in the next year are going to help Britain begin writing a new chapter, shaping what we think of ourselves and what we want of our country.
Politics first. Maybe Liz Truss has wondered over the last few days whether the outpouring of affection for the Queen, and the feeling of national solidarity her death certainly produced, might be the kind of gift any politician might wish for, possibly offering a lasting benefit to her. If that is what she secretly believes, she will be disappointed. More probably, it makes the transition back to the miserable normality of political life rougher, not smoother.
The funeral, for all that it will be swathed in black to the sound of muffled drums, is going to bring great warmth to many people. There will be memories that they want to keep, and without doubt the phrase that we will hear applied to the Queen, over and over, is that we'll never see her like again. When it's over, we may all feel better for a moment.
Against that background, the next few months are going to be exceptionally difficult for the government. Having had to perform an acrobatic U-turn in her first week in office – committing more than £100 billion in help that she said only a few weeks ago couldn't be justified – the prime minister has begun the journey out of a ­leadership contest that was often conducted in a bubble of unreality. She had to act in the energy crisis because she had no choice, and that's what life is going to be like.
Anyone who can remember the 1970s and '80s knows how the political temperature can race to boiling point. The miners' strikes and the three-day week of the Heath government, the "winter of discontent" that did for Jim Callaghan, the second miners' strike and the poll tax discontent in the Thatcher period – all of them tested the mettle of government, sometimes in the streets, and particularly the individual in charge, stuck in that lonely seat at the Cabinet table with ministers quivering with foreboding on every side.
This winter is going to be rough. Household budgets are going to be painfully squeezed, and shops and small businesses will be closing in significant numbers. All that is beyond dispute, and history tells what the consequence will be. Anger. The government will have to respond, and the most important question is simple. Does Liz Truss have what it takes?
To use her spectacularly ill-judged answer to a question from a Tory audience about whether President Macron's France was friend or foe, the jury is out but it may deliver a verdict before long. There is nothing in her ministerial career – which only looks substantial because of the levels of inexperience around her – to suggest that, in the old phrase, she has a field marshal's baton in her knapsack.
And she has chosen to build a ­government that may get high marks for diversity, and even youth, but is woefully short on depth. As Chancellor, Home Secretary and Foreign Secretary, Kwazi Kwarteng, Suella Braverman and James Cleverly are going to be found out quickly if they can't respond quickly and decisively to events and show insight none has had to demonstrate before. It is remarkable how many Conservative MPs believe privately that the Truss line-up is unlikely to survive far beyond the New Year.
Older MPs tend to say that because they fear most ministers haven't known the kind of turmoil that can destabilise a government fast. New ministers have certainly lived through the Brexit arguments (and the collapse of Boris Johnson's authority) but they have never experienced a prolonged period when the public has turned against them with venom. The polls suggest that it may be happening already, and Liz Truss will have to develop quickly a political personality, and an ability to reassure and even inspire, that even some of her strongest supporters can't be sure that she has.
Think of Scotland, and what she makes of us. It was striking to watch her in Edinburgh over the weekend after the Queen's death, and to wonder what she took from the remarkable scenes in St Giles' and elsewhere. First the embedded nature of the Queen and the new King in Scotland – not just at Balmoral but in his history and our culture – was revealed powerfully enough to come as a distinct surprise to many south of the border, possibly and probably to the prime minister herself.
She might take comfort in the ­suspicion this represents a feeling that will have a powerful effect on that part of the electorate – maybe a third of it – that is persuadable either way on the constitutional question. Is it not likely, she might tell herself, that this was evidence of strong cement that holds the UK together and will help her in confronting the SNP?
Perhaps. But the Edinburgh events also demonstrated beyond question the sharp sense of identity that Scots feel, however they might vote in another referendum. A different place, a distinct culture, a history with different turnings. That shouldn't be a comfort to a government in London, to let it "ignore" Nicola Sturgeon – as Truss suggested – but a challenge. Does the new prime minister understand how to deal with a Scotland confident with its own story? We shall see.
But for the King himself, so clearly at home in a Scottish setting at the moment of his mother's death, there is a welcome strength in his understanding of the national tapestry in the UK. He is far ahead of many politicians in his awareness of what Boris Johnson (to the consternation of some of his Conservative colleagues) liked to call during the pandemic "the four nations". He is more instinctively sensitive, to take an obvious example, of the tangled loyalties in Northern Ireland than some individuals have been in recent years on taking up the role of Secretary of State in Belfast.
Not only is he better prepared than any of his monarchical predecessors for the throne because of the decades he has spent thinking about it, but his feeling for history is an advantage. Unusually for a ­traditionalist – which he is by instinct – he's also fascinated by the future, which is why, in his own words, he started "banging on" about the environment in the '70s when he was still in his 20s.
His challenge, of course, is not to bang on about anything any more. He can't and he knows it. But one of the Queen's legacies to him was the evidence of the use of "soft power". In the Irish context, she performed feats in both Dublin and Belfast that not only helped her governments immeasurably in putting the Troubles behind us, but demonstrated that, as a head of state precluded from routine policy-making, there are still minds that can be influenced and barriers ­broken down in other ways.
The King is acutely aware of these possibilities. If he can restrain his impatience – which will be difficult – he may find that there is territory, not least on climate change, where he can still wield influence – internationally as well as at home – without tinkering with governments whose job it is to make policy ­without interference from the throne.
And in a constitutional ­argument that is bound to wax and wane across the UK in the coming years, he may find that he is called upon to exercise a stabilising influence. Not a political force to move things one way or the other, which would be improper, but perhaps as something approaching an honest broker. Risky, but not at all beyond him.
He begins with the kind of ­goodwill that he needs. In the course of the next year, if he sets the tone for a monarchy that is bound to change – slimmed down, moving steadily away from some of the archaisms that look increasingly musty and dusty – he has the chance to redefine the throne for the next generation. He wants it to survive, and knows that change is an inescapable part of that.
At least he doesn't have to face the electorate. Liz Truss will, if she sees it through for the next couple of years. These two figures have different challenges, and we will learn a great deal about them both very quickly.
We don't know Charles as King. Only political obsessives know much about Liz Truss.
Each knows, in the new era that is beginning, the country will want to make up its mind, and perhaps quickly.
---
James Naughtie is a broadcaster and author of The New Elizabethans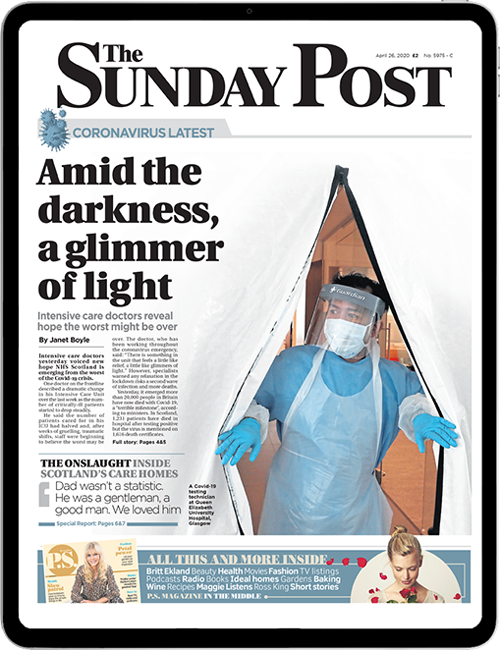 Enjoy the convenience of having The Sunday Post delivered as a digital ePaper straight to your smartphone, tablet or computer.
Subscribe for only £5.49 a month and enjoy all the benefits of the printed paper as a digital replica.
Subscribe