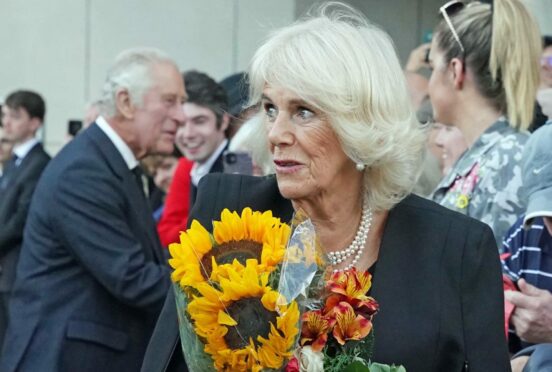 A leading cancer charity backed by the Queen Consort has hailed her unstinting support.
Chief executive of Maggie's, Dame Laura Lee saluted Camilla's empathy with patients and tireless work ethic since becoming the charity's president in 2008.
She said: "We are all deeply saddened by the death of Her Majesty Queen Elizabeth II and before we start looking to the future it is right to reflect on her many years of service, warmth and dedication.
"These are the same qualities that I have witnessed in Her Majesty The Queen Consort, in the 14 years since she became Maggie's President. We are always so grateful for her support and genuine interest in how we help people living with cancer. She has visited 16 of our 24 UK cancer support centres and has always said she would like to visit them all.
"More than anything else though she shows such warmth and empathy when speaking with people living with cancer who use our centres and always wants to hear their stories. I know these qualities will be carried forward into the new age we are all now entering."
Camilla, previously known as the Duchess of Rothesay when in Scotland, was due to have met staff and patients at the Maggie's Centre in Airdrie, North Lanarkshire, last Thursday, but had to cancel as the Queen's health worsened at Balmoral.
The first Maggie's facility opened in 1996 in Edinburgh, after its founder Maggie Keswick Jencks used her own experience of fighting breast cancer to create a new type of cancer care. Eight of the Maggie's Centres are in Scotland – in Glasgow, Edinburgh, Aberdeen, Dundee, Fife, Forth Valley, the Highlands and North Lanarkshire.
Services include assistance for patients to manage emotionally, with courses such as gardening, spirituality and creative therapies held on site. The centres are staffed by experts in cancer care as well as benefits advisers, psychologists and nutritionists, who encourage patients to sit with a cup of tea and engage in informal conversation.
To mark the 25th anniversary of the organisation last year, Camilla made a powerful plea on BBC Breakfast for more centres to be opened by NHS hospitals.
Camilla said: "To be able to just cross the road and go to this quiet, cosy, warm centre and talk to people who really know everything there is to know about cancer, I think it's the greatest thing."
Royal watchers believe the 75-year-old will be a vital, calming support to King Charles as he takes on new responsibilities at a challenging time.
She was infamously "the third person" in Charles' marriage to Princess Diana but Palace officials believe she has won over the public with an obvious dedication to duty since the couple married 17 years ago. Full acceptance from the Queen also took time, but in her later years the monarch was steadfast in her support for her. Since 1994, she has campaigned to raise awareness of osteoporosis, which has earned her several honours and awards. She has also raised awareness of issues such as sexual abuse, literacy, animal welfare, and poverty.
The new Queen Consort may never achieve full acceptance from some sections of the public, but, as she said herself in a recent interview: "I sort of rise above it and get on with it. You've got to get on with life."
Prince's Foundation on new King: 'A warm, caring, enthusiastic man'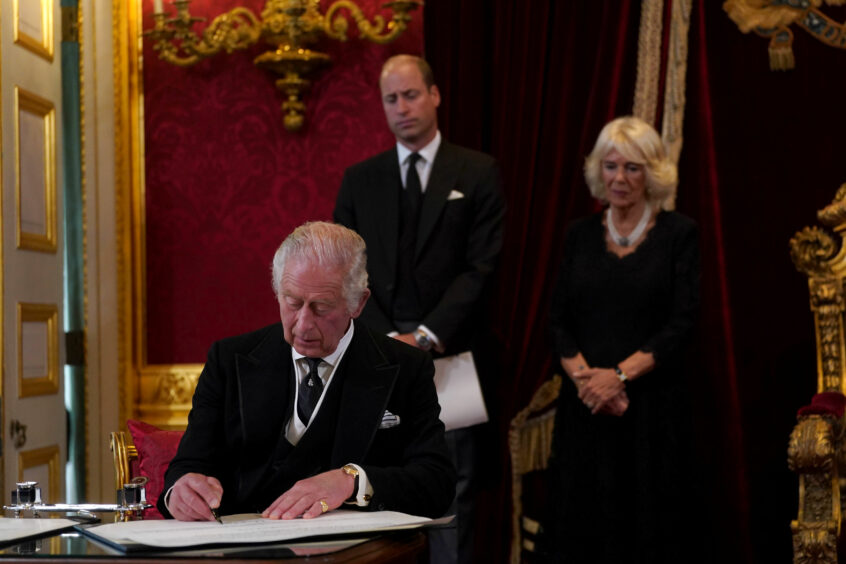 The chair of an educational charity pioneered by King Charles said he takes a deep personal interest in the people it supports.
Dame Sue Bruce, who heads up the Prince's Foundation, which promotes sustainable practices through employability programmes, has also spoken of the warmth shown by the King to locals who use the grounds at Dumfries House in East Ayrshire, the charity's headquarters.
The 18th Century building and its 2,000-acre estate near Cumnock were purchased by a consortium in 2007 and a cafe, restaurant, a walled garden, a farm and educational buildings have since been created.
The king often dons his wellies and gets involved in gardening on the estate, Dame Sue said, and can be seen taking long walks around the area.
"On any visit he's made here at Dumfries House he will go on a walk every day," said Dame Sue. "To have the level of energy he's got, he's obviously kept himself fit. He goes on long country walks. I can't keep up with him. He will stop and chat to people he meets along the way. He remembers people he's met before and asks them how they're doing and if there's any particular story he's heard he will remember that, which I think is quite remarkable.
"He takes an interest in how things are and, of course, he's a very talented gardener.
"He's a very warm man, a caring man and enthusiastic. He shows a deep personal interest in young people who come to our programmes."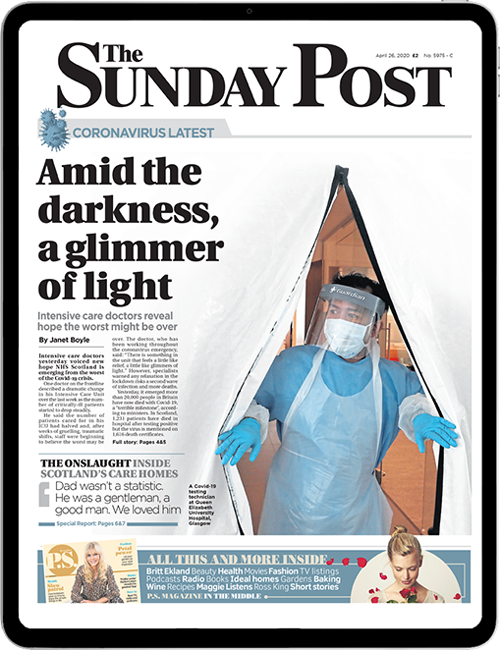 Enjoy the convenience of having The Sunday Post delivered as a digital ePaper straight to your smartphone, tablet or computer.
Subscribe for only £5.49 a month and enjoy all the benefits of the printed paper as a digital replica.
Subscribe