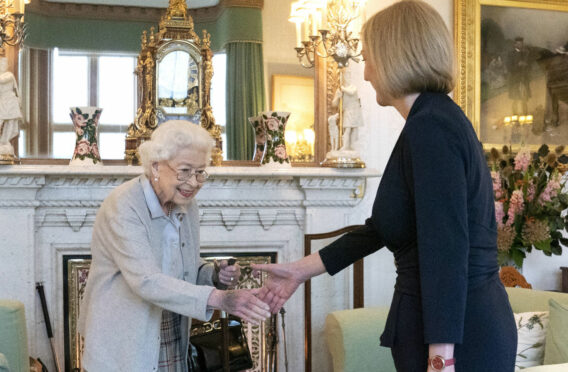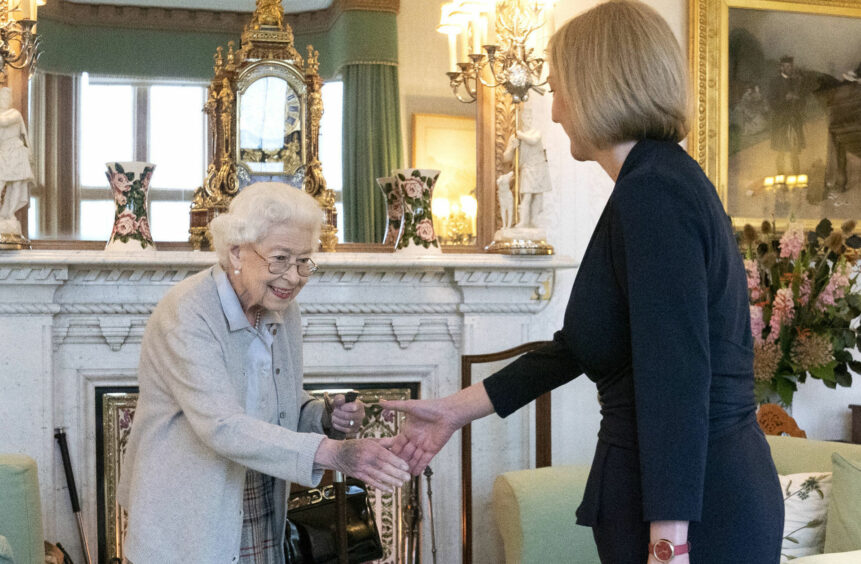 Liz Truss has officially become prime minister after meeting with the Queen at Balmoral.
The UK's third female leader will deliver her first speech in office on her return to Downing Street later today.
She met the monarch on Tuesday lunchtime shortly after her predecessor, Boris Johnson, tendered his resignation in his own audience with the Queen.
Truss and Johnson travelled separately with their spouses to the Aberdeenshire estate for the formal handover of power.
The first 100 days: Liz Truss urged to put country ahead of politics as she prepares for office as PM
The audiences are usually held at Buckingham Palace, but took place at Balmoral over concerns of the 96-year-old monarch's mobility.
"The Queen received in Audience The Right Honourable Elizabeth Truss MP today and requested her to form a new Administration," Buckingham Palace said in a statement.
"Ms Truss accepted Her Majesty's offer and kissed hands upon her appointment as Prime Minister and First Lord of the Treasury."
The top priority for Truss having taken office will be to deliver a package of support for households and businesses facing crippling energy costs, with speculation she is working on a plan to freeze bills which could cost tens of billions.
Upon arriving back at Downing Street, she'll deliver a speech and be greeted by staff behind the famous black door at No 10.
She'll also appoint her senior ministers and have the solemn task of writing letters to the four commanders of the UK's Trident submarine fleet on what they should do in the event of the country suffering a nuclear attack and the leadership being incapacitated.
Boris Johnson bids farewell at Downing Street as Liz Truss prepares to take over as PM
On Tuesday morning, Johnson called on the Conservative party to unite behind Truss as he pledged his "fervent support" to his successor.
In his farewell speech at Downing Street, the outgoing prime minister said he was confident that the new administration would get the country through the energy crisis, doing "everything we can" to help people struggling with the cost of living.
On his departure, he said he was leaving office after an "unexpected relay race", claiming that his time in power was cut short after rules were "changed half way through".
He also listed what he considered his defining moments, including "getting Brexit done", the Covid vaccine and opposing Russia's invasion of Ukraine.
He compared himself to a booster rocket, having "fulfilled its function" and "splashing down invisibly in some remote and obscure corner of the Pacific".
And in a possible hint at a long-term plan of a return, he mentioned Cincinnatus, a 5th Century Roman politician who "returned to his plough" but years later would return to politics.
Johnson also said of the union: "As I leave I believe our union is so strong that those who want to break it up, they'll keep trying, but they will never, ever succeed."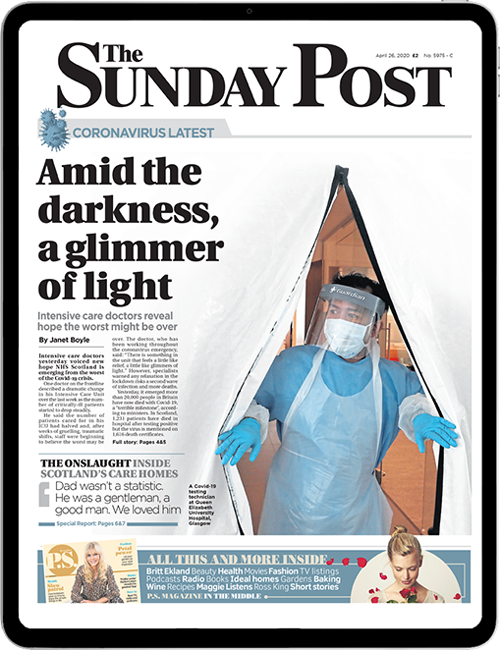 Enjoy the convenience of having The Sunday Post delivered as a digital ePaper straight to your smartphone, tablet or computer.
Subscribe for only £5.49 a month and enjoy all the benefits of the printed paper as a digital replica.
Subscribe