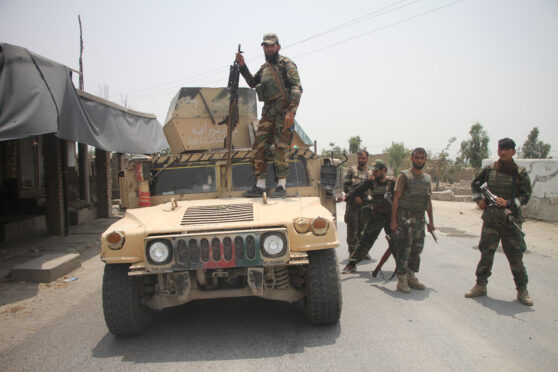 The US has been urged to begin the immediate evacuation of Afghans who helped them in the 20-year war as the Taliban resurgence continues.
The Taliban has made rapid advances across the country since the withdrawal of US and UK forces this month, gaining control of many districts and key border posts with neighbours Iran, Pakistan, Uzbekistan and Tajikistan.
The White House announced that by the end of the month, in Operation Allies Refuge, it would start airlifting Afghan interpreters and fixers who face a death sentence from the Taliban for co-operating with the enemy.
But Glasgow-based Mohammad Asif, director of the Afghan Human Rights Foundation, said those who had worked with the allied forces, including interpreters, drivers and cooks, should be evacuated immediately.
He said: "In Afghanistan, if you have worked with foreigners, then your life is in danger from the Taliban. Even if you had a very minor job, in the eyes of the Taliban you sold out your country and are a traitor.
"But it is not just people who worked with the Americans who are in danger. It is their families. If you run away from the Taliban, they will harass and put pressure on your family to bring you back. They will take away your father or your brother.
"The people who helped foreigners should be evacuated immediately."
The US has been criticised for its troops leaving their base in Afghanistan under cover of darkness without warning.
Asif said: "The Americans ran away in the middle of the night to leave Afghans at the mercy of the Taliban.
"Maybe the Taliban won't capture the entire country but they will control about 80% of the land. It is an insult to the British and American soldiers who died in Afghanistan fighting the Taliban."
The Taliban is reported to have offered a three-month ceasefire in return for the release of 7,000 prisoners. But Afghan government negotiator Nader Nadery said there was "no official proposal yet and it remains a rumour". Last year 5,000 Taliban prisoners were released, many returning to the battlefield.
Last week The Sunday Post told how senior politicians, including ex-Nato chief Lord Robertson and former defence secretary Sir Malcolm Rifkind, feared the potential for tragedy following the departure of US and UK forces.
Retired Major General Andrew Mackay, who commanded the British forces in Helmand in 2008, writing for The Sunday Post described the withdrawal of troops as "dispiriting" and a "significant setback" for Afghanistan.
Former US president George W Bush, who sent troops into Afghanistan after the 9/11 terrorist attacks, said the US troop withdrawal was a mistake and said the consequences would be "unbelievably bad".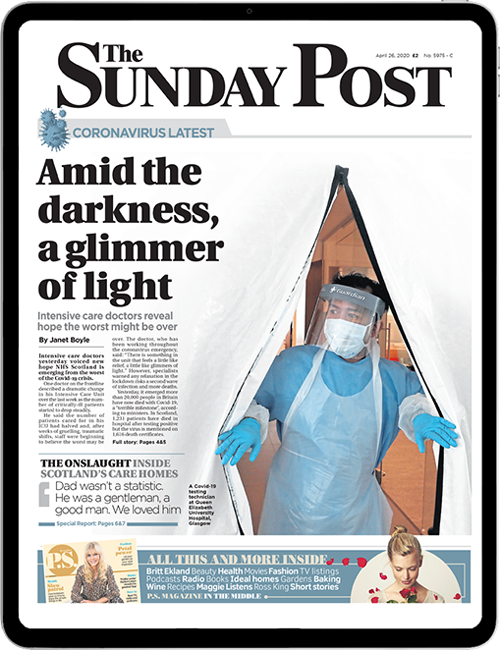 Enjoy the convenience of having The Sunday Post delivered as a digital ePaper straight to your smartphone, tablet or computer.
Subscribe for only £5.49 a month and enjoy all the benefits of the printed paper as a digital replica.
Subscribe