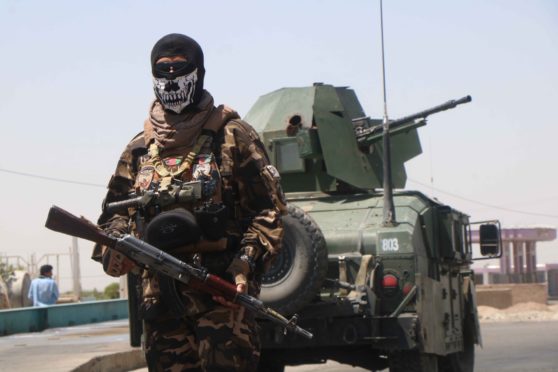 Western allies must not halt air support to the Afghan government or risk a resurgent Taliban sweeping back into power, Lord Robertson warned yesterday.
The former Nato chief and Labour defence secretary spoke as the Taliban, emboldened by the West's slow then sudden withdrawal, continued to recapture swathes of the country.
Lord Robertson said: "Air support is clearly what the Afghan national army really requires. The Americans are clearly still supporting them from bases elsewhere in the Middle East and I hope that continues.
"We can't afford to wash our hands of the people of Afghanistan because our own security is at risk. The short-term danger is a very violent civil war, which we have seen in Afghanistan before but the longer-term danger is that Taliban take control and become a host to al Qaida again."
The sudden pullout of US troops last month after 20 years has led to a Taliban surge but, while there was an assassination attack on defence minister Bismillah Mohammadi last week, Afghan security forces have retaliated with increasing air strikes backed by the United States air support.
The US does not have permission to use any military bases in the six countries bordering Afghanistan so, if air support is to continue after the last military personnel leave later this month, aircraft would have to fly from aircraft carriers or bases in the Persian Gulf.
Lord Robertson's concern was echoed by former foreign secretary Sir Malcom Rifkind who said: "The big question is the extent to which the Afghan government is going to be able to hold the Taliban in check with its military forces.
"For the time being the Americans are giving air cover to the Afghan military. That is likely not to be available after September.
"The single most important question is what effect all these developments will be having on the morale of the Afghan military.
"Morale is hugely important if you are being asked to engage to combat, and if they think they can win then their morale will be good. If they think they are going to be defeated, then they might simply drift away."
Rifkind said continued air cover would be a major boost for the Afghan government: "The Americans have a maximum of about 2,000 military people on the ground in Afghanistan, virtually all of whom are not involved in combat but in training.
"If they had said they were keeping the air cover support for at least several more months, that would have been much better for morale and also would have sent a message to the Taliban that they can't just assume the Afghans will be on their own."
Rifkind, defence secretary from 1992 to 1995, and foreign secretary from 1995 to 1997, added: "When Nato intervened in Libya against Gaddafi, it didn't have any soldiers on the ground. That was purely air power, which proved very decisive."
The Taliban will kill my family: Army interpreter on escaping to Scotland but fearing for relatives left behind
The Taliban claimed to have taken control of a second regional capital, the city of Sheberghan in the northern province of Jawzjan, yesterday.
After taking control of Sheberghan, the Taliban were reported to have freed prisoners from the city jail.
It is the second regional capital to fall to the militants, after Zaranj in the south-western province of Nimroz fell on Friday.
Professor Rick Fawn, of St Andrews University's school of international relations, said: "We shouldn't lose sight of the fact that major powers use drones on a regular basis. Air support in one form or another is extremely likely.
"But it's not going to deal with small-scale insurgencies or improvised explosive devices. It will be helpful to deal with larger scale known attacks, but it won't be helpful against smaller scale unpredictable attacks."
Fawn said that it was not inevitable that the Taliban would take control of Afghanistan. The international security expert said: "The Taliban has made faster inroads than anybody was expecting, but the matter isn't settled.
"The Afghan forces are substantial and they have received two decades' worth of very sophisticated training.
"Much of what the Taliban has taken in the past month were very easy targets. When one looks at a map, a lot of the gains made were easy ones to get. So it's not over. There are still personnel on the ground supporting the western mission.
"It may well be that those personnel are continuing to assist the Afghan military, not in direct terms but continued training, material and intelligence.
"We will see is a scenario where western forces are still giving a lot of support, but well short of presence."
Two former Tory defence ministers Johnny Mercer and Tobias Ellwood, have called on the UK Government to reverse its decision to remove all its troops from Afghanistan by the end of the month. Mercer warned the US had lost its "moral compass".
Fawn said: "It would be unlikely if there was a deployment, and so quickly after the effective withdrawal. It would be a political disaster. But there are lots of ways of massaging that with alternative language like 'advisers'."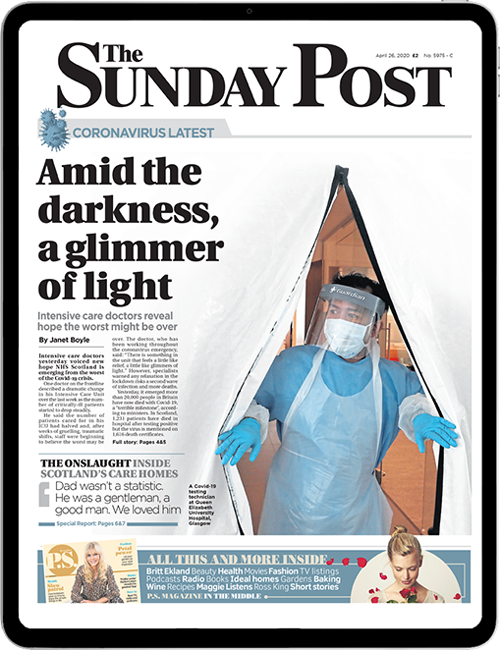 Enjoy the convenience of having The Sunday Post delivered as a digital ePaper straight to your smartphone, tablet or computer.
Subscribe for only £5.49 a month and enjoy all the benefits of the printed paper as a digital replica.
Subscribe