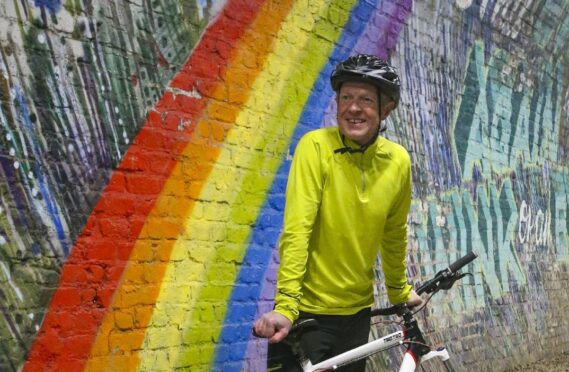 The campaign photocalls were endless, the props ridiculous, the livestock unpredictable, and the results often (unintentionally) hilarious.
He has become the undisputed champ of the genre but Willie Rennie, who stood down as leader of the Scottish Liberal Democrats last week, said that, while the photos were funny, he could not have been more serious when pursuing the issues that matter to Scots.
Looking back on 10 years leading his party back to stability after a catastrophic coalition with the Tories shipped support, the North East Fife MSP described Scottish politics as "much, much worse" than when he took the helm a decade ago.
He said: "Everything is incredibly short-term now. It used to be that a government would be elected for four or five years, difficult decisions would be made, but they would be for the long-term. I've been involved in 11 elections and referendums in the past 10 years. When you have tests of public opinion so frequently, every single decision is short-term.
"Short-term decisions don't benefit the country in the long term. We should have had social care reform, we should have had higher education reform to bring it back up to where it should be, mental health services have been lagging way behind.
"The health service is in a pretty poor state. It wasn't ready for the pandemic and it didn't take much for it to come under enormous pressure. I think that's the result of repeated short-term decisions by an SNP government that is focused on independence and securing a referendum."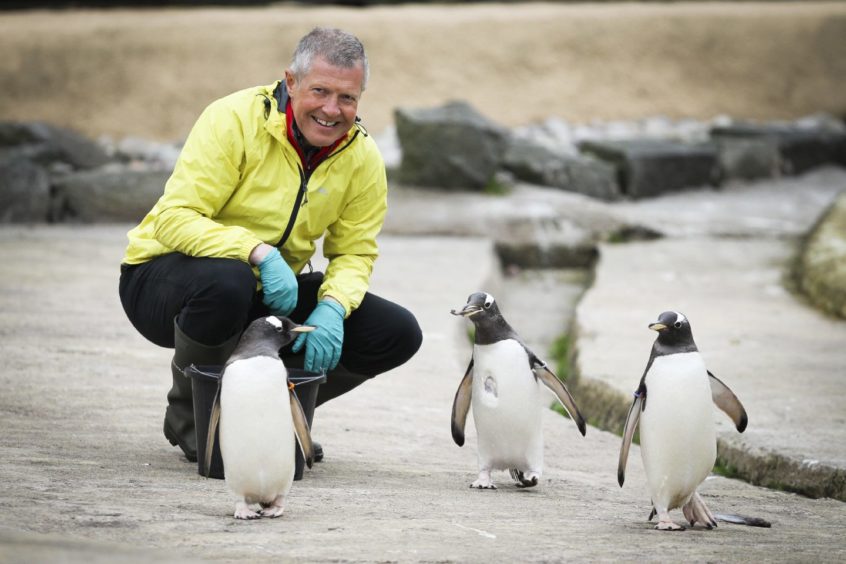 Rennie, however, said that one good thing to come out of the Covid-19 pandemic was a better working relationship across the parties: "We knew we were facing an enormous external challenge and that we had to do what was right for the greater interest.
"I had a very good relationship with people like Jeane Freeman, Fiona Hyslop, Kate Forbes and Michael Matheson. I would text them with issues and they would respond almost immediately.
"I sent Kate Forbes a message at 8am once and I got a response at 8.01am. That never happened before. But as soon as the election came and the independence issue was raised again, boom, all that went. That was the one bright light in a very dark period. Overall Scottish politics is not in a good state just now."
Best wishes to Willie Rennie. Despite our political disagreements, I've always respected his commitment and decency. Political leadership takes its toll and, after 10 years at the helm of his party, I'm sure he is looking forward to new challenges. https://t.co/0A5CIvCxxY

— Nicola Sturgeon (@NicolaSturgeon) July 12, 2021
Rennie described First Minister Nicola Sturgeon as someone with the challenging task of running the country while keeping independence supporters content.
He said: "There are two voices in her head constantly battling each other – the public servant who has a duty to serve and do the right, cautious thing and the radical nationalist who wants independence yesterday.
"I get on quite well with her when she is the public servant. Less so when she is the radical nationalist. I quite like her but it is difficult to get close to her. She doesn't do that much small talk whereas Ruth Davidson, Anas Sarwar and I all have a good chat. Richard Leonard a bit, Douglas Ross less so."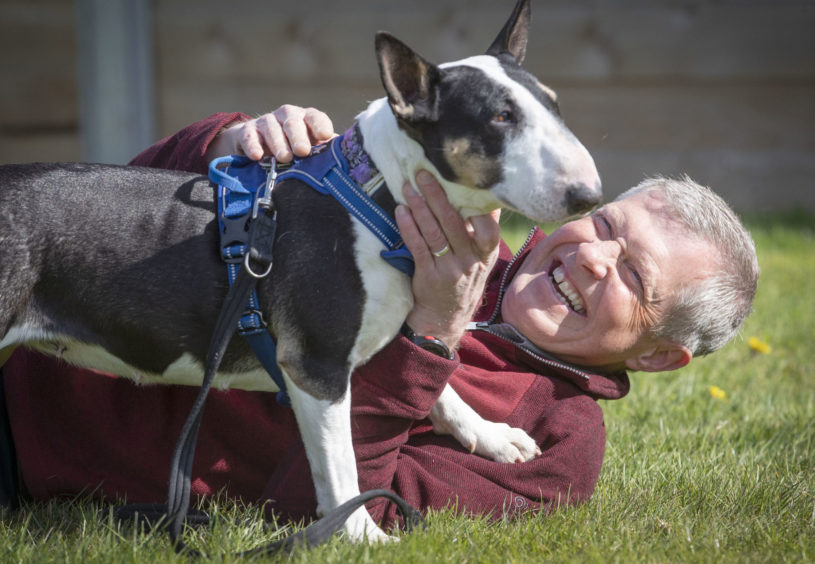 Rennie recalled a chat involving Sturgeon, Sarwar and himself about the unlikely subject of dogs before the cameras rolled for the final televised leaders' debate of May's Holyrood election.
"Nicola absolutely hates them. I quite like them, but I'm allergic to them. I think because we got on so well it changed the nature of that debate. It may just have been that she knew she had won the election by then and was relaxed. But it was the most open, funny and engaging that I've seen her.
"So she's got it in there. She just likes to keep it locked up as much as possible."
The first Holyrood election in 1999 saw the Lib Dems win 17 seats and share power with Labour in a coalition government. This year, the Lib Dems were left with just four MSPs.
Rennie said the Lib Dems forming a coalition with David Cameron's Tories in 2010 broke the relationship with many of its traditional voters.
He said: "I've been working hard to try to repair that damage. We've probably done it more so in the last election than previous ones by talking about putting the recovery first, mental health services, early-years education, and the work I did on the centralisation of the police and fatal accident inquiries.
"People know where I stand and what I believe in. They know they can trust me to deliver on those things, and that's an incredibly important stepping stone for the next leader.
"I think the next leader will be one step beyond the coalition and hopefully we'll be able to build on the work that I and others have done to rebuild the reputation of the party.
"I certainly felt this time that more people were warm, sympathetic and open to voting for us than they were in previous campaigns. That sounds odd when you go down one seat, but I think the foundations we have laid will stand us in good stead for the future."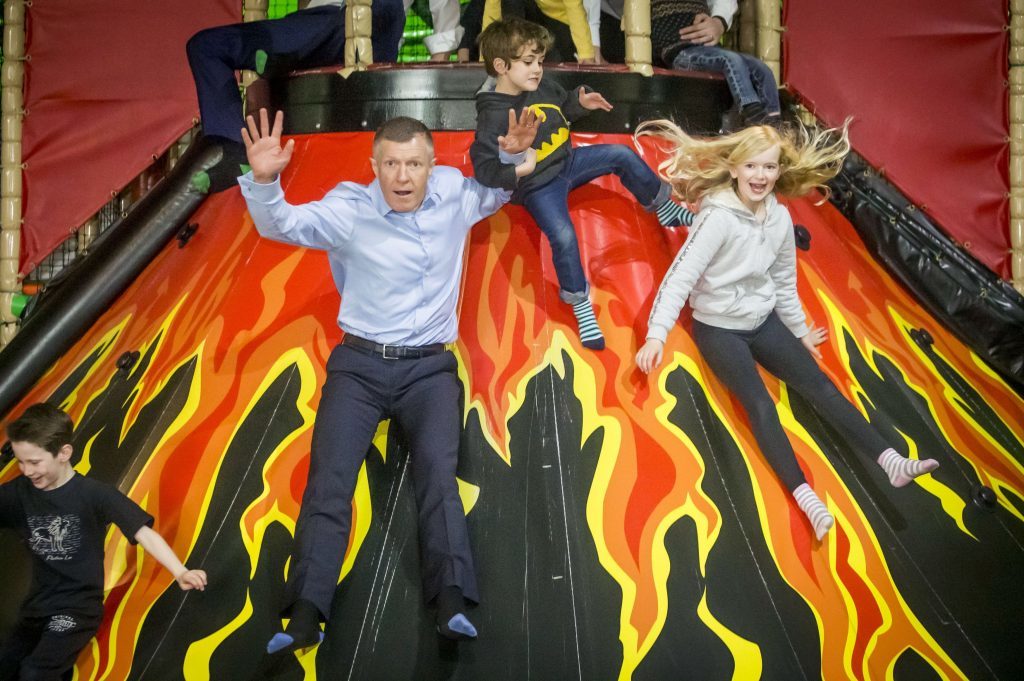 Over the past decade, Rennie has grabbed public attention with photo-ops that have seen him grapple with a ram, water ski, zip slide and pose as Back To The Future's Marty McFly next to a DeLorean.
Rennie, however, initially thought he might have to quit as leader after an interview with the BBC was upstaged by a pair of amorous pigs in the background.
He said: "I didn't know that was happening at the time. The BBC's Philip Sim discovered it when he went back to the studio. For a moment I thought the campaign is over, I'm finished, the Lib Dems are screwed but instead it just took off."
But Rennie rejected the suggestion photo-ops might have overshadowed Lib Dem policies or manifesto pledges.
He said: "Politics can be really stuffy and politicians speak a different language from most people. The photos were a way of cutting through and getting people to talk and engage. If it captured people's imagination, I was prepared to do that.
"But I take politics really seriously. I'm not a constant joker in the chamber. In the past week, I've raised issues like services for adults with special needs, self-isolation rules for key workers, and teachers being left without a job.
"So the photos are really just a way to break through the sometimes impenetrable barrier between the public and politicians. I'm sure I went too far on some things but what the hell. You only live once."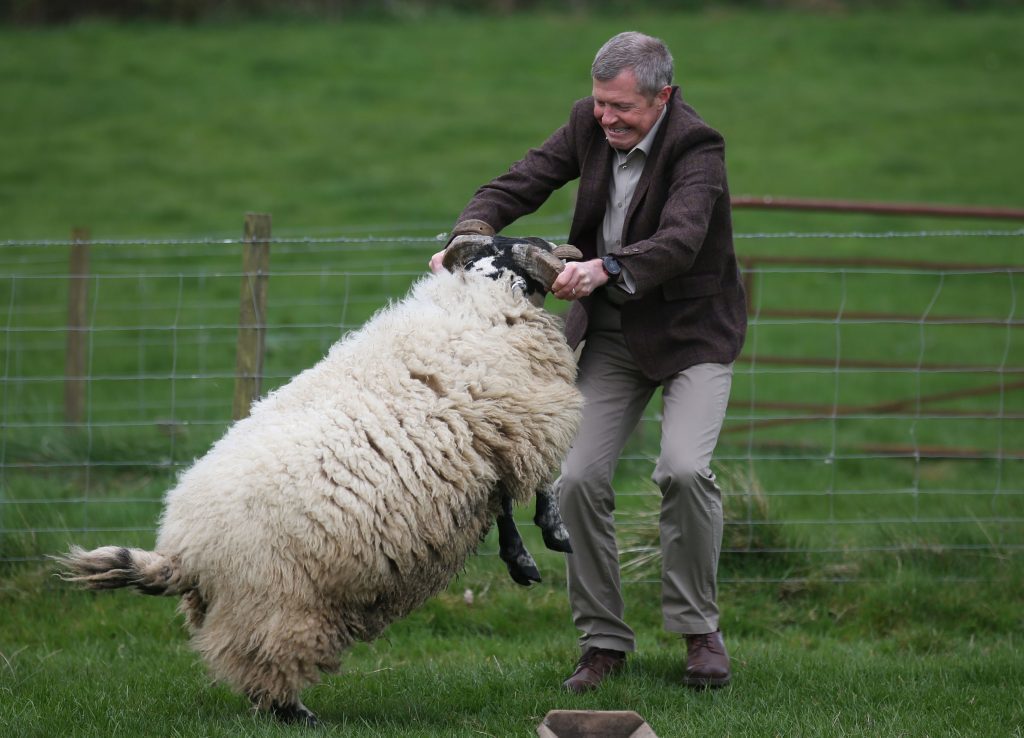 Rennie will continue as an MSP and said he would be keen to play a role in a new Better Together-type campaign if there was a second Scottish independence referendum.
He said: "People won't be able to hold me back from getting involved. I will be out there doing my bit, campaigning and making my voice heard.
"It's really important the progressive pro-UK voices are big and loud. We cannot allow the United Kingdom to be branded as a Conservative project and certainly not as a Boris Johnson project because it's not.
"People in England and the rest of the UK are progressive, and I know this because I lived in Cornwall for seven years.
"The UK is not perfect. It needs reform, it needs federalism. We need Scotland to have a bigger authority within the UK.
"But there is no doubt we need the UK project to be perceived as an open, internationalist, generous, compassionate project that we should be proud to be part of it."
Nominations for a new leader open this week, with the party's health spokesperson Alex Cole-Hamilton the frontrunner to be elected. Rennie was unopposed when he was elected leader in 2011.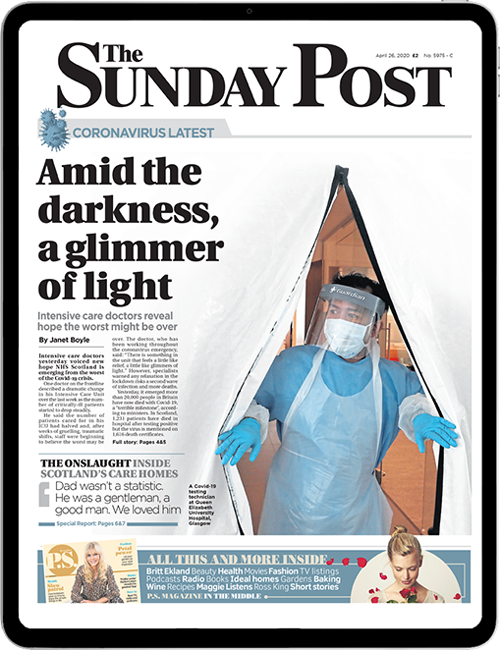 Enjoy the convenience of having The Sunday Post delivered as a digital ePaper straight to your smartphone, tablet or computer.
Subscribe for only £5.49 a month and enjoy all the benefits of the printed paper as a digital replica.
Subscribe