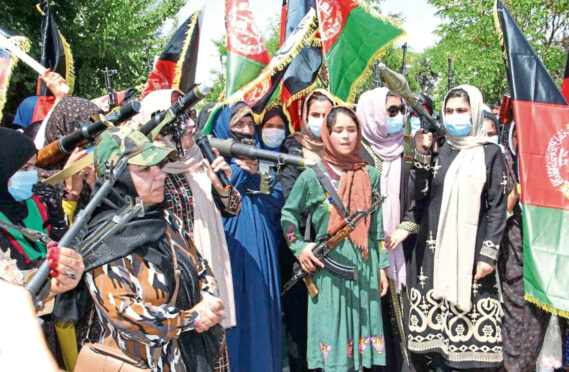 A former army commander who led British soldiers in Afghanistan has warned the sudden departure of troops from the war-torn country risks the security of the Afghan people.
Retired Major General Andrew Mackay, who commanded the British forces in Helmand in 2008, described the withdrawal of troops at the end of a 20-year campaign as "dispiriting" and a "significant setback" for Afghanistan.
His remarks come as senior politicians, including ex-Nato chief Lord George Robertson and former Westminster Intelligence and Security Committee chair Sir Malcolm Rifkind, echo concern and warn of the potential for tragedy as the Taliban makes rapid advances across the country following the departure of US and UK forces.
Mackay, who also commanded the Army in Scotland during his distinguished career, was made a CBE for recapturing the strategic town of Musa Qala from the Taliban in 2008.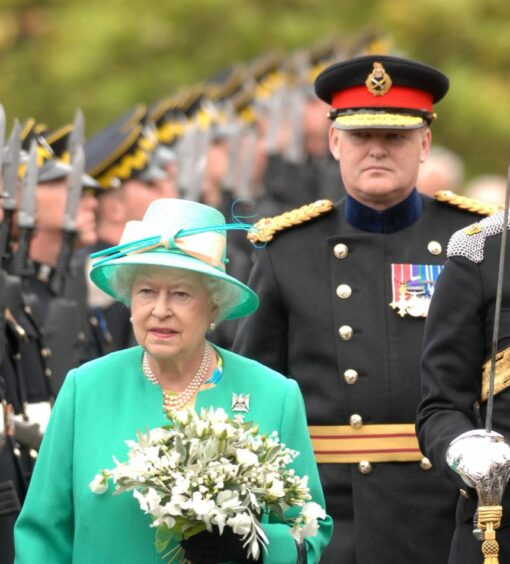 Writing in The Sunday Post today, he says: "Our campaign in Afghanistan, culminating in this month's final withdrawal, is a dispiriting episode in our national story but, most of all, it's a significant setback for Afghans, whose future is now far from secure. They know we over-promised and under-delivered. They know we overhyped progress."
US president Joe Biden has defended his decision to pull out US troops – who left their base under cover of darkness without warning – insisting the Afghan government and security forces have the strength and numbers to prevent the Taliban seizing control.
But yesterday the Taliban was continuing to overcome resistance across Afghanistan, emboldened by the US abandoning its biggest base in the country last Friday. Within hours of the Bagram Air Base being abandoned, thousands of items were looted by locals.
Britain has also effectively ended its 20-year campaign in Afghanistan with the return home of more than 200 soldiers from The Black Watch battalion, who were pictured lowering the Union flag in Kabul last week.
Biden has admitted it is "highly unlikely" the Afghan government will be able to control the entire country, and US intelligence analysts fear the Taliban could seize control of the capital within six months.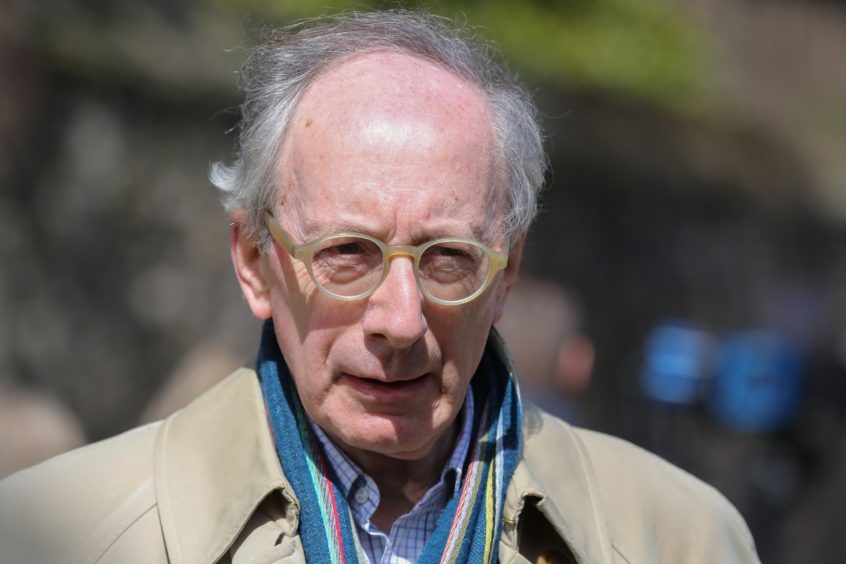 Sir Malcolm Rifkind, also a former Conservative defence secretary, said: "It's not an unreasonable aspiration, and common sense, to realise that having had troops in Afghanistan for 20 years and not having made a fundamental impact in removing the Taliban from being a challenger to the Afghan government, it's time to move on.
"I think that is a logical assumption after so many years. However, I am concerned about the way it's being done. I think, for example, while there's a powerful case for removing their ground forces, they could have made it much easier for the Afghan government by retaining their air power. The Taliban have no air power at all.
"If they had kept control of Bagram Airfield and used it as a base for protecting particularly the large Afghan cities and other areas from incursions and perhaps occupation by the Taliban that would have done two things.
"First of all, it would have been a huge morale booster, not only for the Afghan government, but more importantly, it would have given the Afghan military a feeling that the Americans or Nato had not abandoned them.
"Secondly, it would have brought home to the Taliban that they couldn't hope to occupy or control the whole of Afghanistan and therefore should look towards a genuine compromise with the Afghan government. That's not been done and I regret that."
Asked if the Taliban's power and influence would now go unchecked, Sir Malcolm said: "The Afghan government are far stronger than they were at the time the Taliban originally took power, and also there are a lot of Afghans who don't want the Taliban back. They saw what they were like last time round.
"The Taliban claim they would not try to impose the same restrictions on personal freedom as in the past, but who can trust that? If they get power, it is quite possible. I'm not saying it's bound to happen, but it's certainly a strong possibility that they would behave in a similar way to how they behaved last time. And that would be a tragedy."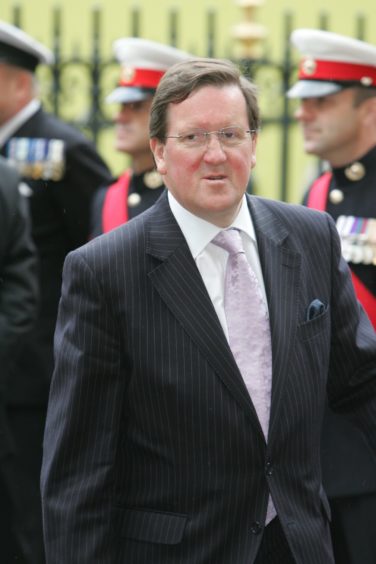 Ex-Nato chief and former Labour defence secretary Robertson described the withdrawal of military forces as "premature".
He said: "I think it was driven by dates rather than by facts on the ground, and that I think is going to lead to a certain amount of trouble, certainly in the short term.
"But Afghanistan in 2021 is not the Afghanistan it was in 2000. It is much more organised than it was when the Taliban had control the last time. People have grown used to a different standard of living and a different kind of society. Women are educated, people are in jobs, the economy is developing and society is much more open.
"A lot of that is down to the influence of the Nato forces who produced stability and certainty for people in the area. So in my view, it will not be as easy for the Taliban to simply reinstate the kind of draconian, horrible regime they had before which denied women basic human rights and girls education.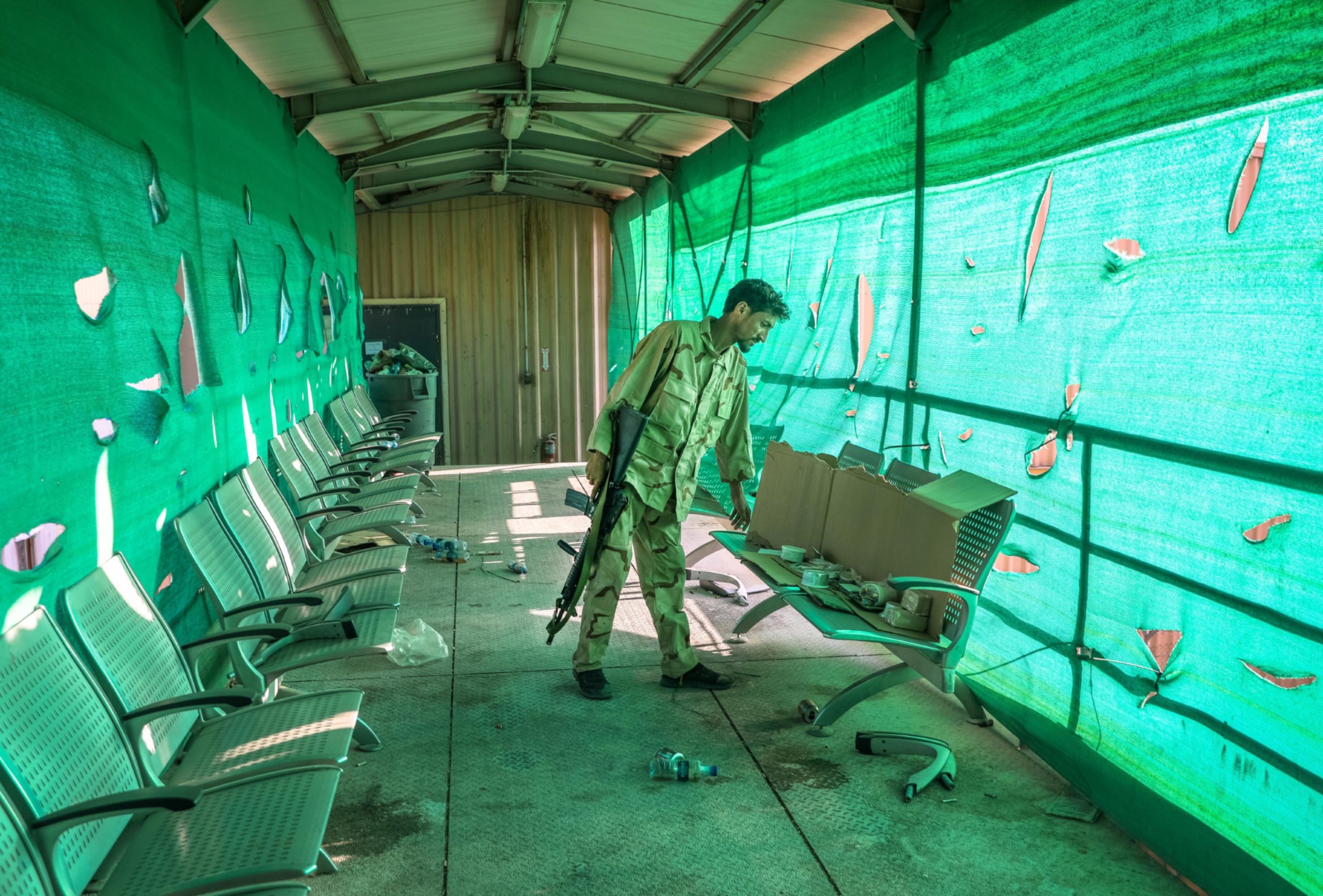 "Although I think there is going to be a period of turbulence, which might have been avoided if the withdrawal had been done more carefully and systematically, it will still not be as bad as many people would like to think."
As Nato's general secretary, Robertson took the organisation into Afghanistan after the 9/11 terrorist attacks by al Qaida.
He said: "I don't think we had any alternative but to go into Afghanistan. Al Qaida were organising atrocities like we saw with 9/11 and 7/7 in London, so to have left the Taliban in control of Afghanistan hosting these global terrorists would have been absolutely catastrophic.
"In many ways we had absolutely no choice. Did we expect it to last 20 years? Of course not. But at the same time the job had to be done and some of these jobs take longer than others to do. Stabilising Afghanistan was never going to be a simple or easy matter."
Also writing in The Sunday Post today, former International Development Secretary Douglas Alexander said the withdrawal could have been done differently.
He said: "Already US intelligence estimates the Afghan government could fall to the Taliban as soon as six months to two years after US troops are gone. That would be a tragedy not just for Afghanistan, but a real risk for the rest of the world."
On Wednesday, Prime Minister Boris Johnson admitted he was "apprehensive" about the deteriorating security in Afghanistan. Defence Secretary Ben Wallace said Britain would continue to work with the Afghan government and "focus on the threats that emanate from Afghanistan and may grow to emanate towards the UK and our allies".
In a series of special reports today, The Post assesses the loss and legacy of the 20-year war with interviews including the parents of a hero soldier killed in Afghanistan. Lance Corporal Stephen Monkhouse, of the 1st Battalion Scots Guards, died aged only 28 trying to save a wounded comrade. His bravery earned him a posthumous Military Cross but his parents now fear his death, and all the others, has changed nothing in Afghanistan.
His father Billy said: "This war was not worth the loss of my son."
---
The war lords, drugs lords, thieves, thugs, bandits, murderers and rapists…all now back in power
Britain and America have betrayed Afghanistan by "fleeing in the middle of night" and leaving it in the hands of warlords and corrupt politicians, according to the director of the Afghan Human Rights Foundation.
Mohammad Asif said that despite the 20-year campaign costing Britain
£37 billion and the lives of 457 British soldiers, as well as 270,000 Afghans, the country is now lawless. He said: "The terror group Taliban now controls more than 60% of the land. The drug trade is worth more than $8bn a year.
"The warlords, drug lords, war criminals, mass murderers, thieves, thugs, bandits, rapists and the most corrupt and morally bankrupt politicians are in power.
"The country is lawless. Security is non-existent. More than 56% Afghans
live in absolute poverty. Employment is a thing of the past. These are some of
the achievements by Britain and America in Afghanistan.
"Now, once again, the British and Americans fled in the middle of the night without telling their puppet and corrupt regime in Afghanistan."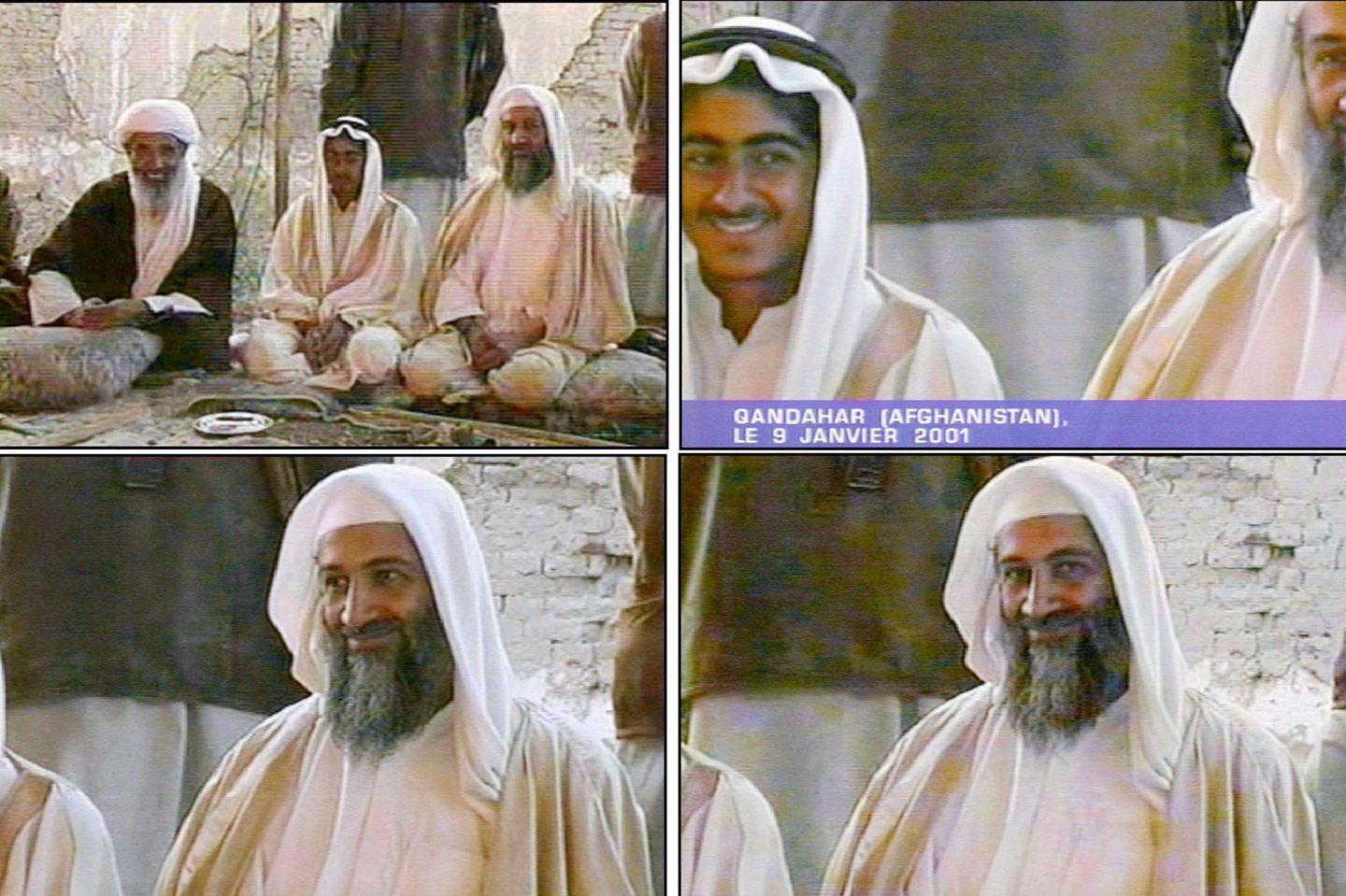 Asif, who lives in Glasgow, also criticised the agreement by the US and its NATO allies agreed to withdraw all troops in return for a commitment by the Taliban that they would prevent extremist groups from operating in areas they control.
He said: "The Americans signed a peace deal with the Taliban just to protect themselves rather than the Afghan security forces. It was an insult to and a betrayal of the Afghan people.
"I don't want any foreign troops in Afghanistan, but while they were there they should have brought real peace that benefited the Afghan people.
"As well as a betrayal, it was also a defeat for them. They were there to remove the Taliban, and instead they sat with the Taliban and signed an agreement that Americans wouldn't be attacked."
Asif predicted civil war in Afghanistan following the withdrawal of US and UK troops from the country.
He said: "The West have allowed Taliban to progress and come back to power. The West have to be blamed for every misery in Afghanistan."
---
We promised too much to Afghan people but we delivered too little

Andrew McKay, former British army commander in Helmand 
Our campaign in Afghanistan, culminating in this month's final withdrawal, is a dispiriting episode in our national story, but most of all it's a significant setback for Afghans, whose future is now far from secure. They know we overpromised and under-delivered; they know we overhyped our progress.
Britain's Armed Forces, despite years of poorly thought through cost-cutting, remain amongst the best trained and motivated in the world. The courage shown in countless operations is outstanding. Our ability to project force anywhere on the globe is surpassed only by the US; so too is our ability to gather intelligence.
Yet the information we needed the most, to help us understand the conflict ecosystem we found ourselves in, was neglected.
We knew much about supply routes, bomb and heroin factories but we made negligible effort to truly understand the predominantly Pashtun communities within which we operated.
Twenty years after entering Afghanistan we still know very little about the motivations and behavioural drivers of the Taliban. Even the label "Taliban" implies they are religious zealots, fighting for a medieval caliphate. This was not the case.
For sure, some were driven by religious ideology but many more had other reasons: poverty; tribal rivalries; excitement; fear; anger. By not seeking to understand those motivations we applied trite phrases that suited our world-view: al Qaida, ISIS, extremism, terrorist.
We willingly adopted marketing approaches to winning "hearts and minds". If they could only "like us" they wouldn't kill us. We paid commercial companies to run advertising campaigns with scant regard to the audiences we were seeking to influence.
We put up billboards to inform largely illiterate Afghans how nice we were, with telephone numbers to report poppy harvests (which most Pashtu regarded not as evil but a gift from God). We applied frighteningly simplistic "solutions" to problems we didn't understand that soldiers on the ground could see didn't work.
General Stanley McChrystal, in his introduction to our 2010 book – Behavioural Conflict – stated clearly and unequivocally: "The reality is most insurgency is local", at its heart it's a "struggle between a government and insurgents for the support of the people". The population is the "prize". Why would we not seek to understand and communicate effectively with them?
When I deployed to Afghanistan in 2007, we sought to better understand the motivations for the Pashtu behaviour. We introduced behavioural economics and other influence techniques to recapture successfully the symbolic town of Musa Qala. It's a difficult process merging influence, narrative and psychology within a complex environment. But it worked.
As we complete the withdrawal from Afghanistan it was interesting to hear General Rob Magowan, deputy UK strategic commander, recently telling a high-level conference that "audience analysis must be embedded in our planning processes". This need has been apparent for years; let's see how it goes. It's never too late to innovate.
Major General (Retd) Andrew Mackay, former Commander of Task Force Helmand and author of Behavioural Conflict
---
President: Who will benefit if our people die and our country is ruined?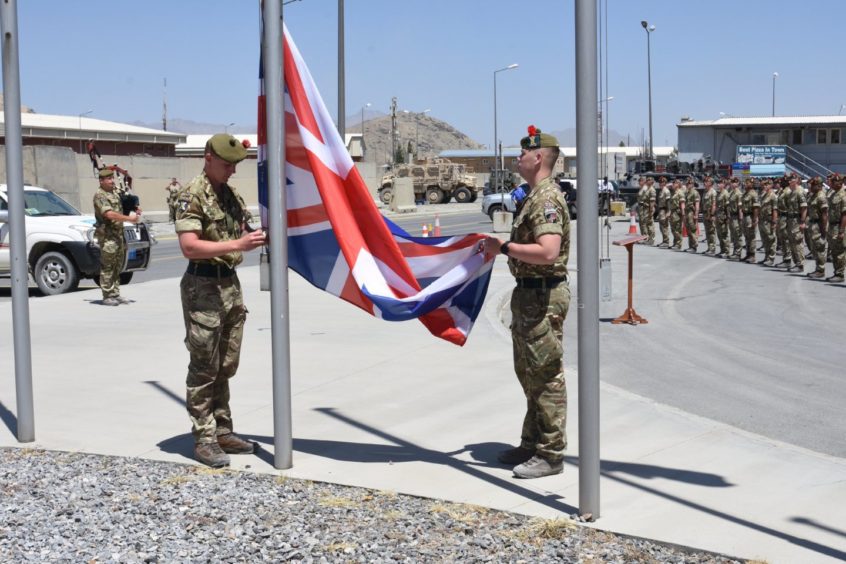 President Ashraf Ghani yesterday urged Afghanistan to stay united as the resurgent Taliban claimed control of 85% of the country.
The Taliban has made rapid advances in a sweeping offensive following the withdrawal of allied troops last week.
Critics of the pull-out warn the country's army will struggle to combat the Taliban without support.
The speed of the advance has fuelled fears that the Afghan government in Kabul could fall within months.
However, ministers dispute the claim, made by a Taliban negotiator during a news conference in Moscow on Friday, of how much territory it now controls, and yesterday President Ghani urged his country to stay united, claiming that up to 600 Afghans are being killed each day.
He said: "The Taliban are responsible for the continuation of the war. They should be asked whom they are fighting for? Who will benefit if Afghanistan is ruined and Afghans are killed?" He added: "We proposed peace, whoever rejects the peace proposal are rebels."
The US still has an embassy in Afghanistan with an estimated staff of 4,000, including 1,400 Americans.
The Wall Street Journal reported yesterday that embassy officials are developing plans to dramatically reduce the number of staff amid fears of the worsening situation.
The embassy, responsible for maintaining contacts with the Afghan government is in
a heavily fortified area known as the Green Zone.
One official said: "We don't want to draw down the mission so much we can't do our crucial diplomatic work."
According to a report by Human Rights Watch, the Taliban has driven civilians from their homes and looted and burned property in apparent retaliation for cooperating with the government.
Patricia Gossman, associate Asia director at Human Rights Watch, said: "The Taliban's retaliatory attacks against civilians deemed to have supported the government are an ominous warning about the risk of future atrocities."
Gossman added: "Cycles of revenge have fuelled atrocity killings in the past, particularly in northern Afghanistan. The Taliban should cease all attacks on civilians, and the United Nations and governments pushing for a resumption of
peace negotiations should press them to do so."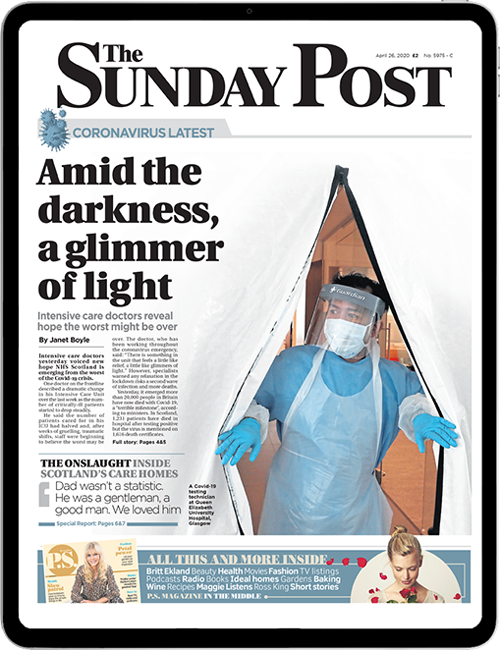 Enjoy the convenience of having The Sunday Post delivered as a digital ePaper straight to your smartphone, tablet or computer.
Subscribe for only £5.49 a month and enjoy all the benefits of the printed paper as a digital replica.
Subscribe