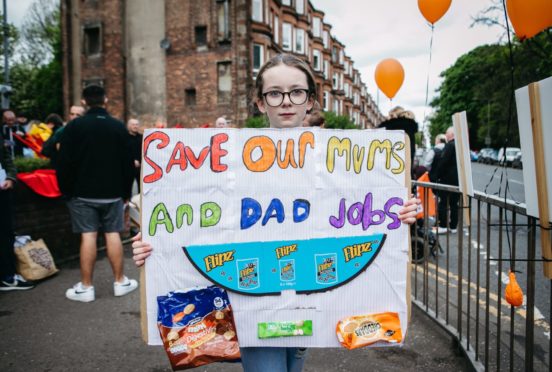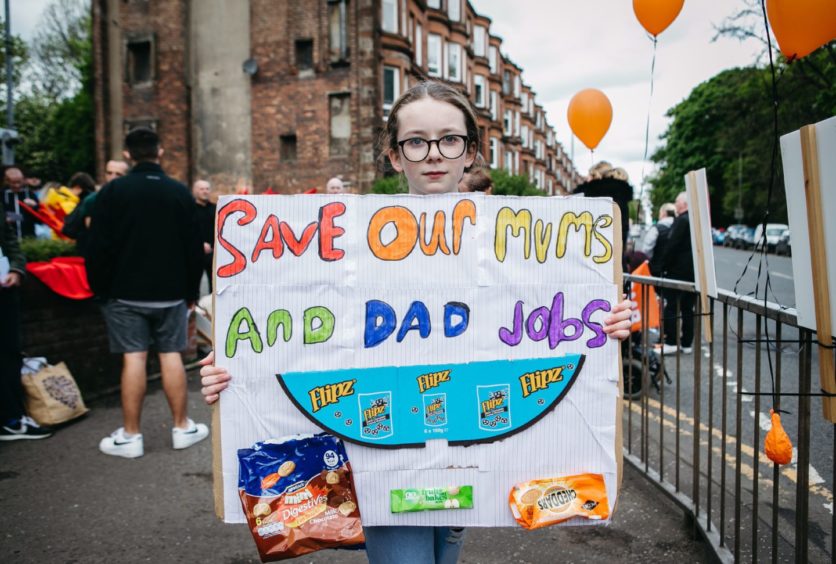 The £50 million cost of building a new biscuit factory would match the money lost to the Scottish economy each year if the axe falls on the current plant, a report has revealed.
Plans were announced in May to close the McVitie's site at Tollcross, in Glasgow, with the loss of just less than 500 jobs.
We told last month how the knock-on effect of closure would hit a further 400 jobs, with the total cost to the economy estimated at £49m per year.
Now a counter-proposal to closure, prepared by a group led by the Scottish Government and Glasgow City Council, has outlined a new factory, securing hundreds of jobs, could be built near the existing site at a cost of just over £50m.
It also states that ­closing Tollcross would cost McVitie's owners, Turkish-owned Pladis, over £30m, factoring in costs such as redundancies. Sale of the Tollcross site for housing could also raise £2m.
The counter-proposal to closure states: "Pladis will incur significant costs in closing Tollcross.
"These funds could be better deployed on restructuring operations onto a new site, which could be used as the blue print for further new facilities, for the future development of the ­business as a whole."
Pladis last week ­submitted queries on points raised in the counter-proposal, which unions and the action group are now attempting to address. Meanwhile, it remains unclear how much, if any, funding the Scottish Government would commit to the new factory.
McVitie's factory closing: Customers plan to boycott biscuits
Glasgow MSP Paul Sweeney, Scottish Labour's shadow minister for employment, said: "Any new site needs to be financed ambitiously in order for the company to take it seriously.
"We need to come to a point where the Scottish Government is prepared to assist with funding, for example, in the form of a long-term cheap loan. A factory could also be built and then leased, or sold, to the company, or a site gifted in return for development. These are all options to achieve the deal."
David Hume, Scotland organiser with the GMB Union, said: "A key pillar of any credible industrial strategy is state support for innovative and viable industries, which is what we have here with Tollcross, its workers and products."
McVitie's traces its origins to a single shop opened in Edinburgh's Rose Street in 1839 and closure of Tollcross would mark the end of its links with Scotland.
The counter-proposal to closure outlines how a new factory could secure hundreds of direct jobs and increase production via the targeting of work such as production of supermarket own-brand biscuits.
Pladis says the closure is subject to a 90-day consultation period, which ends on August 18.
The Scottish Government said: "We would hope and expect senior management at Pladis to study the proposal carefully, and to engage with the Action Group in a constructive and thorough manner."
Pladis said: "We are ­carefully considering and evaluating the detail of these proposals and will be responding through the formal consultation process."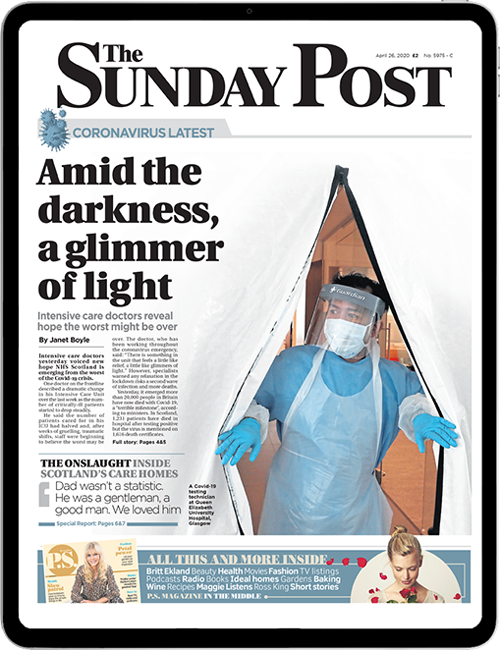 Enjoy the convenience of having The Sunday Post delivered as a digital ePaper straight to your smartphone, tablet or computer.
Subscribe for only £5.49 a month and enjoy all the benefits of the printed paper as a digital replica.
Subscribe