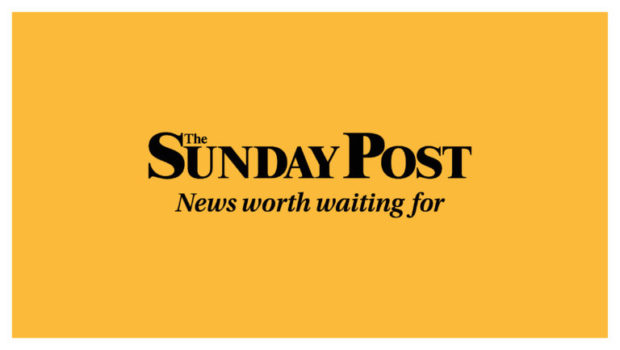 Look, as the politicians love to say, we do not want to rain on anyone's Easter parade.
It's a bank holiday weekend, the smir is washing the paint off our eggs and, as William Wordsworth points out, the host of golden daffodils are fluttering and dancing in the breeze. However, a long shadow is inching closer. Our bluebirds of happiness will soon be shooshed. A week on Tuesday there will be another party leaders' debate.
The first one wasn't bad exactly. It was just a bit, well, dull. A preoccupied Nicola Sturgeon, apparently worried she had forgotten to record Dogs Behaving (Very) Badly, still easily matched her opponents. So far, so predictable, but, if there was a surprise, it was Anas Sarwar.
He spoke well, with passion and purpose, and refused to tie himself in the constitutional knots that entangled his predecessor. He is, he said explicitly, against a referendum and independence while happy to debate both at the right time. This, though, he insisted, is not the right time, before adding that, in fact, there could not be a worse time. This election, he said, must be about today, not tomorrow. The vote, he said, should be fought on the looming crises facing Scotland – in our economy, our schools, and our hospitals – as we attempt to recover from the onslaught of Covid, not obsessing about a theoretical poll in a dim and distant future.
Of course, his opponents respectfully concurred, nodding sagely with fingers tightly crossed behind their backs, because most of the parties, but particularly the SNP and the Tories, have their own reasons for keeping the issue of independence front and centre over the next four weeks.
Sturgeon, as she said last week, is absolutely certain this is exactly the right time for Scots to seize independence, to forge our own future and tackle these unprecedented challenges unchained from the dragging anchor of Westminster.
Her certainty is admirable but, of course, for our first minister, it is always exactly the right time to trigger the biggest constitutional upheaval for 300 years. Meanwhile, Tory leader Douglas Ross has not heard a question that cannot be answered by waving the Union flag.
Their constitutional argy-bargy will agitate both parties' core support and, they hope, get them off the sofa and into the booth. But the rest? Certainly, every poll that asks the question is told independence is not currently a priority for most Scots, even those who support it, while few voters believe a referendum should be near the top of our next government's to-do list.
Now polls can be all things to all people but the numbers do not seem to budge much; a third of Scots will always vote Yes, a third No and a third seem persuadable. However, every single one of them wants a government with the ideas and capability to reopen and rebuild Scotland.
Maybe, hopefully, we'll hear about the parties' blueprints a week on Tuesday. Nine more sleeps.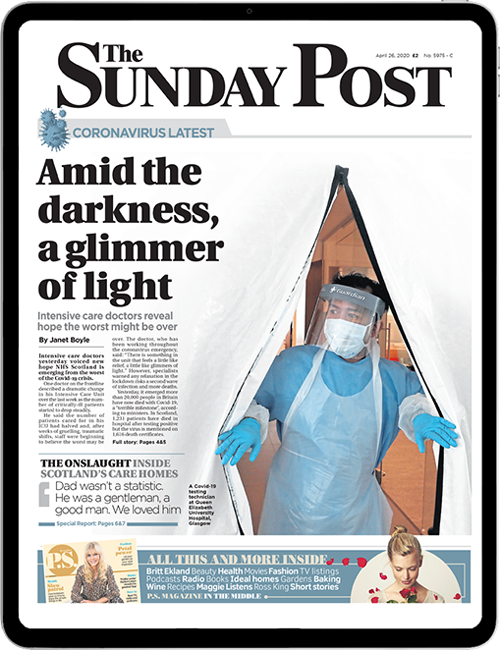 Enjoy the convenience of having The Sunday Post delivered as a digital ePaper straight to your smartphone, tablet or computer.
Subscribe for only £5.49 a month and enjoy all the benefits of the printed paper as a digital replica.
Subscribe