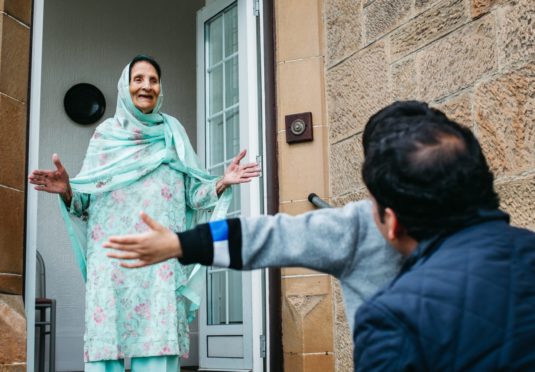 Hugging his gran is one of the things Anas Sarwar is looking forward to most when restrictions are lifted.
The Scottish Labour leader took time out from the election campaign trail on Thursday to visit his 93-year-old grandmother Rashida, whom he has only been able to wave to at the window or chat with on the doorstep for the past year.
He said: "It has been really hard for people not having been able to see their parents or their grandparents.
"I know how people feel as I miss being able to hug and kiss my own granny.
"She hasn't had her second vaccine and I haven't had my vaccines yet, so we are still very cautious around her.
"I haven't hugged her yet and my kids haven't hugged her, and it's tough. I've lost count of the number of times I've driven away from her house window and had to hold back tears so the kids wouldn't see me crying.
"She is very independent and likes her own space but despite that she's the heart of our family."
Sarwar was accompanied by his youngest son, four-year-old Aliyan, on the visit to see his gran.
He said: "Aliyan has always loved going to his great-granny's house. She's always had hand lotion next to the telephone, and he would pick up the hand lotion and moisturise her hands.
"When he saw her on Thursday, he was asking her when he could next put the hand lotion on. It was a sweet moment."
Scottish Labour's manifesto promises grants of up to £159 to every home with someone who is over 75 to go towards paying TV licence fees or other digital connection bills.
Sarwar said: "We've learned the value of digital connection over the course of the pandemic. I never thought I would be able to train my 93-year-old granny to use FaceTime, but she has been brilliant at it. Digital connectivity, access to broadband and free TV licences are all really important.
"We also have to make sure we have adequate funding around social care, particularly home care, and properly funded community groups so older people can be active.
"We also have to look at travel for older people. A bus pass means nothing unless there are buses and routes that work for them."
Rashida's son is politician Mohammad Sarwar, who made history when he became Britain's first Muslim MP after he was elected to represent Glasgow Central in 1997.
After leaving Westminster he became the governor of Punjab, leading 110 million people. But despite politics running through the family, Sarwar said his gran was not political.
He said: "Family is everything to her. She is a proper matriarch in terms of bringing the family together."
Sarwar, who is challenging SNP leader Nicola Sturgeon for the Glasgow Southside seat, said his grandmother was hugely proud of him being elected Scottish Labour leader in February.
He said: "When she came here in the 1970s, she would never had dreamt of the idea of any ethnic minority members being elected.
"She would never have dreamt her son would become a Member of Parliament, or that her grandson would become the leader of a political party.
"She has seen some transformation in the time she has been here."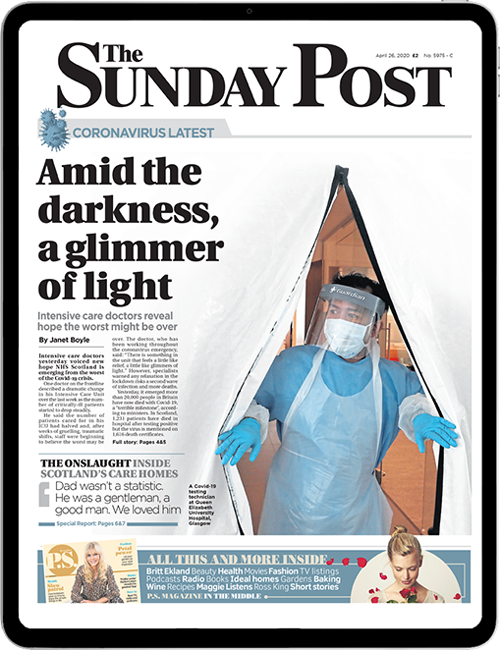 Enjoy the convenience of having The Sunday Post delivered as a digital ePaper straight to your smartphone, tablet or computer.
Subscribe for only £5.49 a month and enjoy all the benefits of the printed paper as a digital replica.
Subscribe