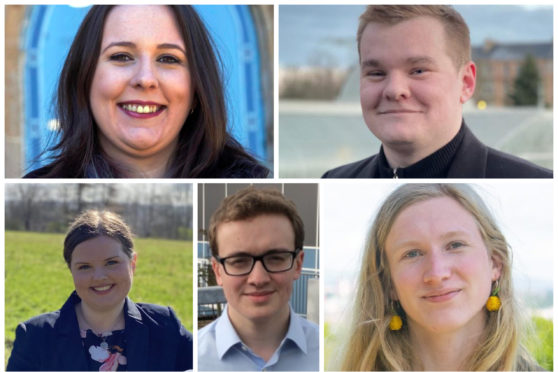 Ahead of the Holyrood elections on May 6, our political editor Mark Aitken speaks to five of the youngest candidates in the election to discover what issues matter most to their generation.
Housing is crucial. We need more affordable homes

– Emma Roddick, SNP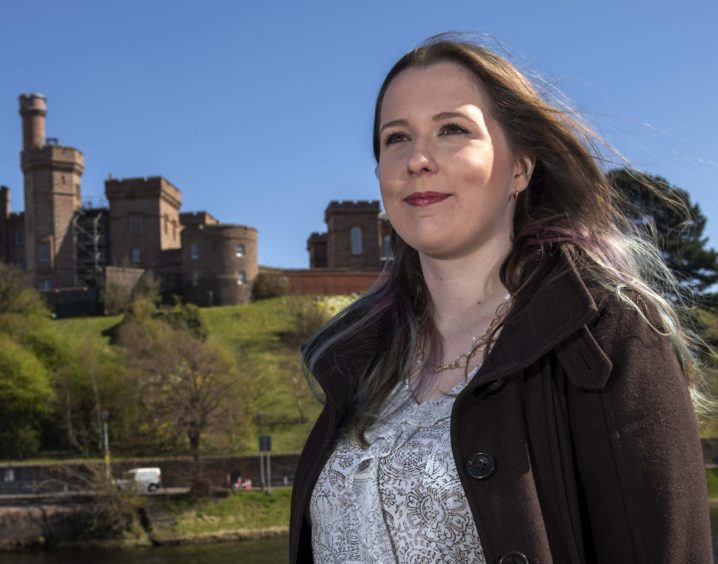 Emma Roddick decided on a life in politics after campaigning for independence in 2014.
The 23-year-old mental health activist and councillor is the SNP's top list candidate for the Highlands and Islands.
Emma voted for the first time at the age of 16 in the independence referendum.
She said: "I was gutted by the result. I realised I still wanted to be involved in politics and to campaign about other issues. I went to a SNP meeting, a Green meeting and a Socialist to figure out where I belonged. I joined the SNP."
She worked for the Scottish Ambulance Service before being elected to Highland Council at the age of 19.
She is the party's spokesperson for housing on the local authority and welcomed the SNP's manifesto pledges to give councils the power to limit second homes and to build more affordable housing. Roddick said: "So many people I went to school with have had to move to Glasgow, Edinburgh or even England for a job, saving up and getting a place to live.
"It's not entirely due to a shortage of bricks and mortar. In parts of Wester Ross, 50% of the housing is holiday, second home and short-term let accommodation."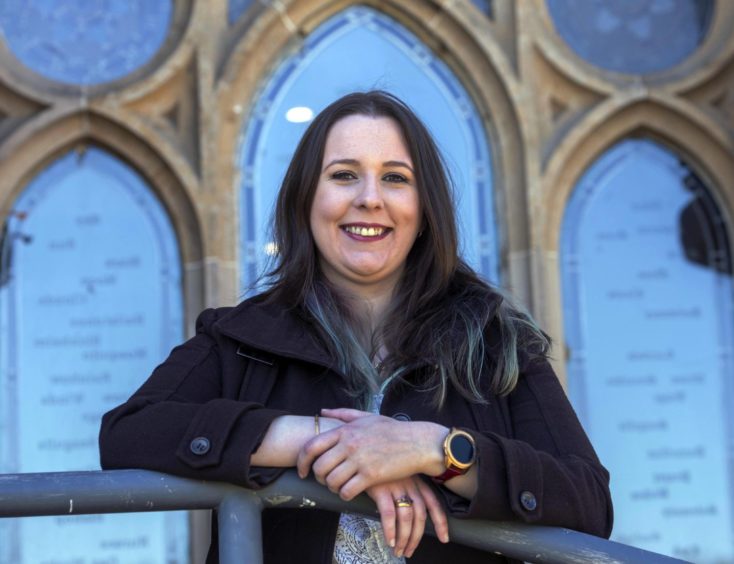 She has also vowed to campaign on land reform, saying: "In the manifesto there is a presumption towards community buyouts for major pieces of land that go on the market.
"That could really transform places in the Highlands. We need more transparency in landownership but also more diversity in who owns the land."
Roddick said more young politicians were needed to shake up Holyrood: "People talk to me about experience, but 90% of the time experience means age, and that doesn't necessarily match up. Experience in politics isn't always a good thing. You need a new perspective coming in to challenge it and say, 'Do we need to be doing that or is that something you've all just got used to?'"
---
Scotland must deal with a whole new reality

– Molly Nolan, Liberal Democrats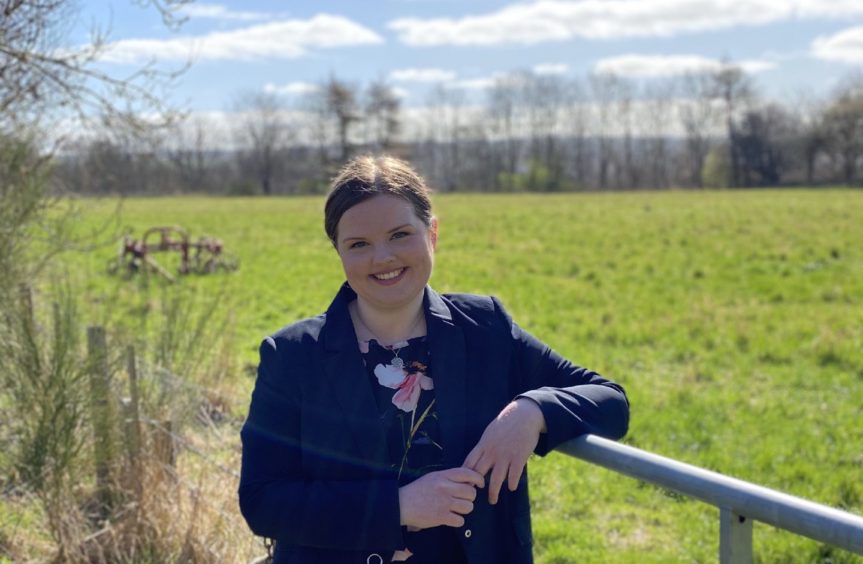 Harvard-educated Molly Nolan is the Lib Dem candidate for Caithness, Sutherland and Ross.
The 23-year-old grew up in Evanton in Easter Ross and went on to study history at the prestigious university in the US.
After graduating, she began a career in communications, returning to live in the Highlands. She said: "I thought about how nice it would be to go back to the Highlands. But it was so difficult to do because of the lack of housing and the lack of jobs. When the opportunity arose to stand for the Lib Dems, I thought there are clearly issues here and this is the time to be speaking up."
Molly, then 16, voted No in the Scottish independence referendum and was surprised the issue still dominated the political agenda when she returned home from Massachusetts after completing her studies.
She said: "It is clearly still there but its arguments haven't changed since 2014. There has been no attempt to wrangle with the new reality that we're living in."
---
Class of 2014 will make their mark in 2021

– Euan Blockley, Conservatives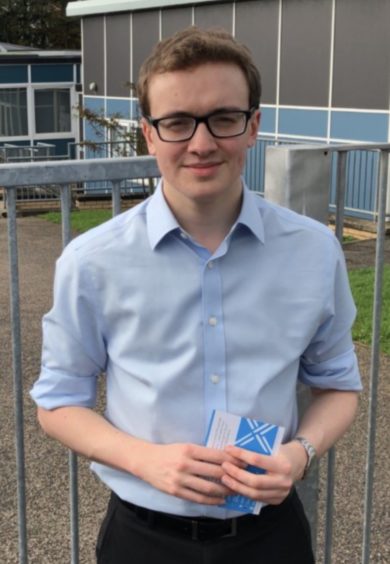 Euan Blockley is standing for the Scottish Conservatives in the Glasgow Cathcart constituency. He was elected to Glasgow City Council at the age of 19, four years ago.
Euan said: "Young people make up a sizeable percentage of the population but often feel they're not represented in parliament.
"But I think we're seeing in this election across the parties a lot of young, new faces, many of them energised by the 2014 referendum campaign.
"There needs to be younger voices as the issues that affect them are often different from those that affect older people, such as social housing, mental health and climate change."
Euan became engaged in politics aged 16 when faced with the opportunity of voting in the 2014 independence referendum.
Inspired by then-Scottish Conservative leader Ruth Davidson he stood for election as a councillor in 2017. He said: "When I was elected, I was working at Burger King. I had to show my manager the election results on the web to prove it to him."
---
There is a jobs crisis and young people are paying the heaviest price of that

– Keiran O'Neill, Labour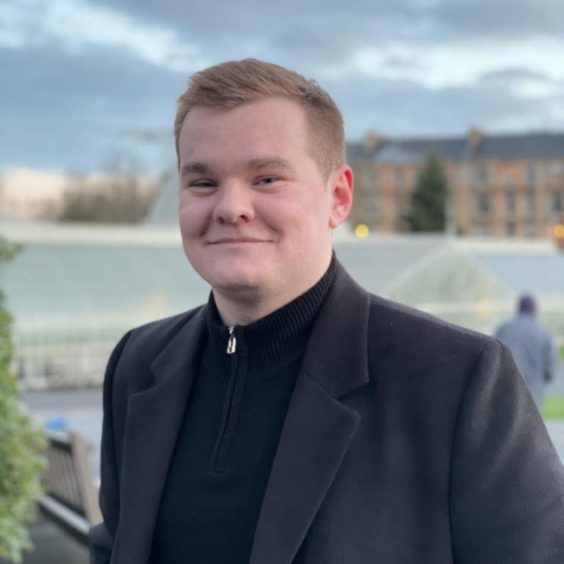 Trade union shop steward Keiran O'Neill is Scottish Labour's candidate for the Glasgow Maryhill and Springburn constituency.
Keiran, 23, had a number of jobs including working in a warehouse and for a fast-food restaurant chain before becoming a GMB Scotland shop steward in the public sector.
He said: "People ask me what life experience I have and my response is you would be amazed how much life experience is thrown at you growing up in Possil. The idea you only get experience with age is unhelpful. There is a jobs crisis and young people are paying the price the most."
Keiran admits he has been on a political journey after voting Yes. He said: "I believed the inequality allowed to fester and rising poverty could only be addressed through independence. But I realised there was a lot we could be doing now. Labour seemed to be the only party talking about what we can do and not what we can't do."
---
Holyrood needs to have energy of youth, to hear those voices

– Ellie Gomersall, Greens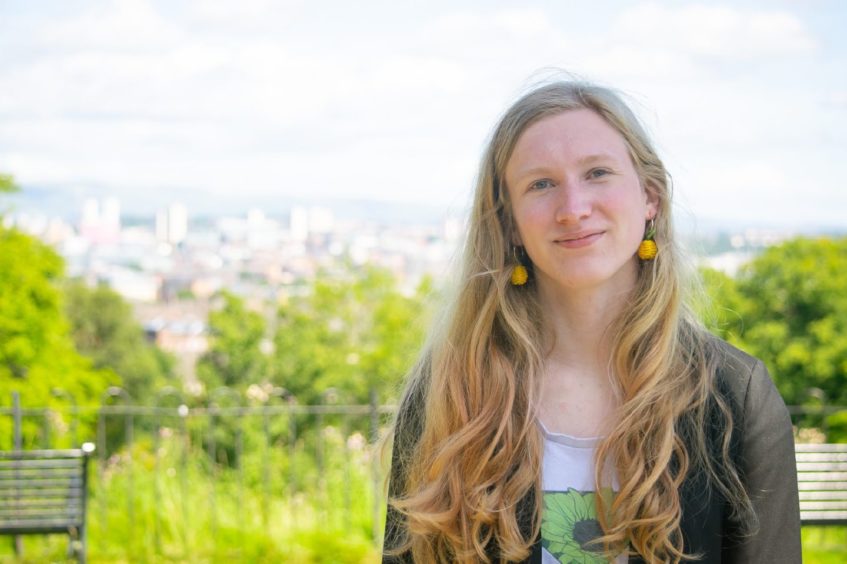 Ellie Gomersall is a Scottish Green candidate on the Glasgow regional list.
The 21-year-old is president-elect of the University of the West of Scotland students' union and campaigns on issues such as tenants' rights, students' rights and equalities.
She said: "If I was elected in May, that would make me the first trans MSP. Often when issues like trans rights are being discussed in parliament there are no trans voices in the room. So I think it is important that we have someone who has that lived experience of what it is like to be a trans person in Scotland.
"I'm a student and have been a retail worker during the pandemic and I think parliament needs that kind of experience. We throw around phrases like 'affordable housing' when it is not really affordable. People are struggling just to pay the bills and we need things like rent controls to make sure housing is affordable."
Ellie added: "Scotland is such a fantastically diverse country but I don't think who is in parliament right now is entirely representative of the country.
"We need young people to be able to give that fresh perspective but also to be able to make the key decisions on things that will affect for the rest of our lives like the climate emergency."
Ellie joined the Greens in 2018 after she began her studies. She said: "I began to learn more about the political climate and understand more about the climate emergency.
"I had a look at all the different parties, and when it comes to the climate emergency only the Greens have the solutions."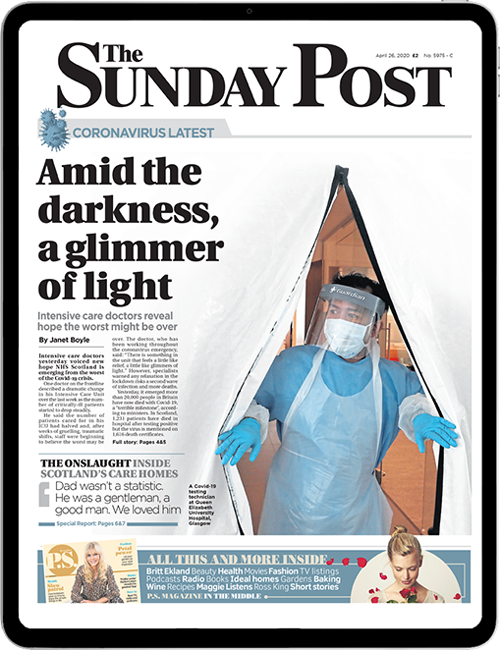 Enjoy the convenience of having The Sunday Post delivered as a digital ePaper straight to your smartphone, tablet or computer.
Subscribe for only £5.49 a month and enjoy all the benefits of the printed paper as a digital replica.
Subscribe