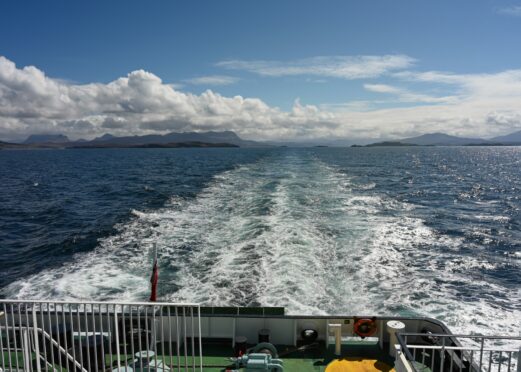 How Scotland's ailing but lifeline ferry services are run must be radically redrawn to ensure they play their part in the protection of island life, according to one of Scotland's foremost maritime experts.
Roy Pedersen, a member of the Scottish Government's Ferry Industry Advisory Group, says a more focused approach, putting communities first and copying the best practises of some of the smaller operators is needed.
Half of the fleet run by state-operator CalMac is more than 25 years old and more than 1,000 ferry sailings have been delayed over the past five years because of mechanical problems. On top of this, the contract to build two ferries at Ferguson Marine in Port Glasgow – under which the yard fell into administration as costs trebled to £300 million – has strained the network to breaking point.
Scotland has 10 vehicle ferry operators running year-round services. Four are run by local authorities, four are commercial private operators, one, NorthLink, is a commercial company which runs services on behalf of the Scottish Government, and state-owned CalMac leases ferries from Caledonian Maritime Assets Ltd (CMAL).
Pederson said that while some of these operators provide an excellent service, CalMac's efficiency and reliability is questionable at best, abysmal at worst. He said: "The current nationalised system is dysfunctional, inefficient, featherbedded and unresponsive to island requirements."
He said state funding over the last 20 years had increased around tenfold – despite only a modest increase in traffic.
"What is required is a radically different approach by the Scottish Government, drawing on best practice here and worldwide. The monolithic CMAL/CalMac system has proven to be too unwieldy. What is required is a focused approach more attentive of community needs."
Pedersen believes increased capacity on more frequent, reliable services operated on the shortest feasible routes over a longer working day by simple no-frills, cost-effective vessels, as, for example, provided in Norway, would revolutionise connectivity.
"This would open up travel opportunities, improving island wellbeing and the prospect of economic growth, especially if crews were based on the islands with their families, which would increase populations," he said.
Despite ongoing problems, Pedersen said much of the Scottish system works well and he stressed several operators provide an efficient service with no recourse to public funds.
"The state-funded service provision, however, is both indifferent and eye-wateringly expensive to the taxpayer," he said. "If the shortcomings are not addressed, costs are likely to rise with little improvement in service provision, such that the social and economic wellbeing of the island communities will be affected adversely. If, however, a more focused, island-centred approach were adopted, following the operating practices as exemplified by Scotland's more efficient operators, the future could be very bright for ferries."
Pedersen said another issue is that are some ferry terminals are not appropriate for the area where they have been built. "For example, when the unnamed Hull 802 vessel was conceived to replace MV Hebrides on the Uig to Tarbert and to Lochmaddy routes, it was recommended two simpler vessels be built to provide more frequent, convenient and capacious services to each of the Hebridean destinations and at less cost," he said.
"This was ignored. As a result, 802 is too big for the existing terminals, and necessitates expensive reconfiguration of each terminal to a total cost for ship and terminals of approaching £200 million – all for no significant improvement in service frequency."
Figures released last month show annual bills to fix and maintain boats have risen by 23% to £17.3 million since CalMac's franchise began five years ago. Overall repairs since 2016 come to £83.7 million for the country's 31 working ferries.
Repair costs for the 29-year-old MV Caledonian Isles, which connects Arran with Ardrossan, Ayrshire, were £1.2 million in the last year, up 73% since 2016. The bill for MV Loch Seaforth, which links Lewis and Harris to Ullapool, Wester Ross, was £1 million. MV Finlaggan, serving Islay, accounted for £1.6 million.
A number of ferry sailings were recently cancelled to and from Arran following poor weather and staff shortages because of Covid, in what the Arran Ferry Action Group described as a "perfect storm of disruption".
Scottish Conservative MSP Donald Cameron, who represents Highlands & Islands region, said there had been a huge economic toll.
"During 2021 we saw all the years of neglect come together to deliver a perfect storm of ferry cancellations and road closures, which have dismayed local people and businesses," he said. "The economic cost, on top of Covid, has been very high. The crisis consuming our ferry services must be dealt with. Our island communities must not suffer an experience like 2021 again."
Joe Reade, who runs the Island Bakery on Mull, said cancellations were accelerating depopulation. "We have less and less confidence in our ferry service," he said. "It adds complication, delay and cost to businesses, and for individuals it is becoming so bad that it is causing some people to consider leaving the island."
CalMac said: "The communities we serve are at the heart of CalMac and their views regarding the service they receive are extremely important to us. We continue to listen to and engage with them regularly through a number of groups, such as the Ferries Community Board, local community councils and ferry committees.
"While we recognise current challenges such as increasing Covid infections amongst staff and increased demand, we are committed to providing the best service possible using the resources we have available."
Transport Scotland said ferry services were key to supporting island economies and that since 2007 the Scottish Government has invested more than £2 billion in new routes, more frequent services, new vessels and additional capacity.
It said: "We listen carefully to local residents and communities, and recently responded positively to stakeholder feedback on motorhomes and to reduce fares for school bus trips. The Islands Connectivity Plan, to replace the current Ferries Plan, will be produced during 2022 and engagement and consultation on this will enable substantial community input."
Once we could rely on this lifeline service. Not now
Island life operates at one step removed from the mainland. We plan ahead a little, arranging trips in advance when possible, keeping some food in store, and so on.
We expect to be storm-bound occasionally. There's a tremendous community spirit here on Arran, so whenever disaster strikes, folk go out of their way to support one another.
Accommodation providers put up stranded visitors. Those who can, cook hot meals for those who can't. Food and fuel gets distributed. However, the problems we face today are very different from 20 years ago. Then, in all but the worst storms, we could rely on at least one daily ferry on and off the island, usually to Gourock, our port of refuge.
Today, nothing is certain, other than our lifeline ferry service being much less resilient and much less reliable. The ferries are so old they keep breaking down.
The economy of Arran is 85% dependent on tourism, so it's essential our ferry service accommodates both visitors and residents, while also supporting our commercial traffic. Other islands worldwide manage to do this. It's not rocket science. Those in charge just need to get a grip.
Accommodation provider Chris Atkins lives on Arran and is secretary of the Arran Ferry Action Group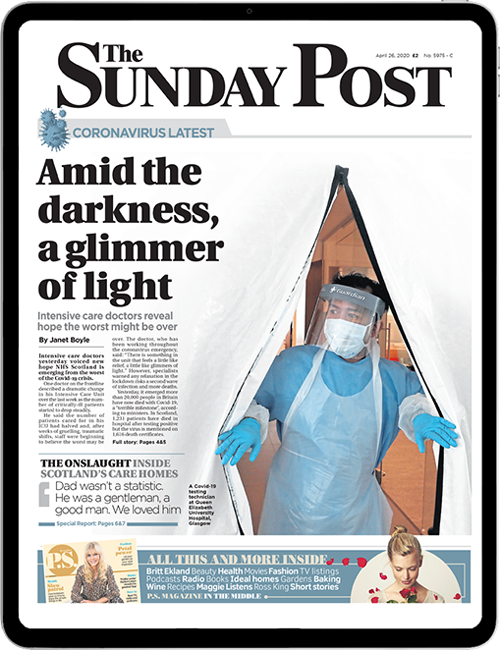 Enjoy the convenience of having The Sunday Post delivered as a digital ePaper straight to your smartphone, tablet or computer.
Subscribe for only £5.49 a month and enjoy all the benefits of the printed paper as a digital replica.
Subscribe