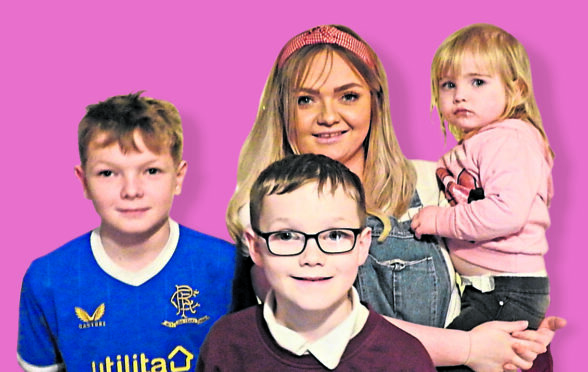 The shortage of affordable homes is forcing young islanders to move away despite promises of action to ease the housing crisis, experts warn.
Derek Logie, chief executive of charity Rural Housing Scotland, said opportunities for young people to buy are becoming increasingly limited as older, cash-rich buyers snap property up at high prices.
Logie said Covid has fuelled demand for rural homes and initiatives such as Help To Buy and Shared Equity have little traction as they are targeted at helping young people buy new homes from developers and there are too few developers.
Around 40% of housing stock on Tiree and West Harris in the Western Isles are holiday homes. The Western Isles and Argyll & Bute also saw the highest proportion of cash sales of all Scotland's local authority areas in 2019-20, making up about 50% of all residential sales.
Logie said: "The system is broken with house prices unaffordable to the young and those on average incomes," he said. "The development of new-build housing has been monopolised by volume builders who build to minimum space and environmental standards and perpetuate the spiralling cost of housing. We could do so much better."
In March, the Scottish Government unveiled plans to deliver 100,000 affordable homes across the country over the next decade. Two schemes, the £25 million Rural Housing Fund and the £5m Islands Housing Fund, were established in the last parliament.
However, Logie said just 9% of government funding for housing reached rural areas in 2019/20 and that investment represented £64.40 for every rural inhabitant but £134.48 for every inhabitant of a town or city. "This paltry investment and the dearth of innovative solutions is failing our rural communities," he said. "This trend is driving the gentrification and geriatrification of our island communities. They face a demographic time-bomb that threatens their viability. The exodus of young people and the decline in the working age population, combined with the increase in the older population, has severe implications for the sustainability of our islands."
Former SNP Highlands & Islands MSP Rob Gibson is calling for government organisations such as Forest and Land Scotland (FLS) and crofting estates to take the lead in providing more affordable land for housing on the islands.
"To get land for homes these bodies need to show the way. FLS is too slow and complex in its dealings with potential community buyouts. Crofting estates in housing-pressured areas like Skye and Raasay, where a third of the island and most of Raasay are publicly owned, require crofting townships' grazings committees to make land available. But if crofters sell their property on the market for top prices that's a problem for young people who wish to live there. Keeping folk living locally can be helped by a change of attitude on crofting land."
Gibson explained that where communities own their island or part thereof, the population is stable or increasing. "Why? Because communities have been able to provide house sites on their land at very low prices compared to the market," he said. "Gigha, Eigg, Knoydart (almost an island), parts of Mull, Harris and South Uist show us this, whereas the like of Arran, Islay, Jura, are privately owned."
He added: "Affordable housing on the islands should be a top priority – jobs will follow if more people are living there."
The Scottish Government said significant investment has been made to help ensure islanders can afford homes with schemes including the Croft House Grant scheme helping 1,067 families since 2007. "Funding for affordable housing has been increased by £174 million in 2022-23. We are also continuing the Rural and Island Housing Funds over the lifetime of the parliament, backed by funding of £30m."
---
There was no way I could buy a home. It was just not an option

– Hannah Macleod
A few weeks ago Hannah Macleod got the keys to her dream home – after a five-year wait.
Macleod, 29, and her three children had been living in a two-bedroom housing association flat in Stornoway on the Isle of Lewis.
"It was damp and the children had to share one room and my bedroom was tiny," said Macleod, who works in customer services. "I had been on the waiting list for many years and it was getting frustrating.
"There was no way I could afford to buy a home. Prices here are out of reach of most young people. Among all my friends only one has bought and another has built their own home on family croft land. The others all rent.
"My only option was to rent and I was paying £73-a-week for unsatisfactory accommodation."
But in October, Macleod got the move she had been waiting for – a new three-bedroom semi-detached house in another part of Stornoway, with air source heating, which is costing her £103-a-week, plus council tax and power bills.
Her home is in a £46m development that includes a 52-bed care home, 50 extra-care units, and 74 houses – 58 for rent and 16 for purchase through the shared equity scheme.
The project has been developed by Comhairle nan Eilean Siar, the Western Isles Health and Social Care Partnership and the Hebridean Housing Partnership with funding assistance from the Scottish Government.
It was created to meet the provision of affordable housing in Stornoway. The New Supply Shared Equity scheme is designed to help people who, without assistance, would be unable to buy a new-build house that suits their needs. It is available to first-time buyers with local connections who meet certain criteria.
Macleod said: "The key to solving the housing problem – and stop depopulation – is to create more well-paid jobs and make childcare more affordable and available."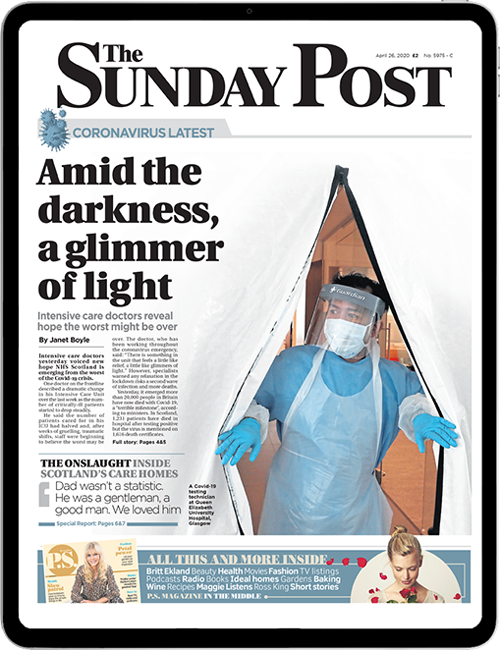 Enjoy the convenience of having The Sunday Post delivered as a digital ePaper straight to your smartphone, tablet or computer.
Subscribe for only £5.49 a month and enjoy all the benefits of the printed paper as a digital replica.
Subscribe