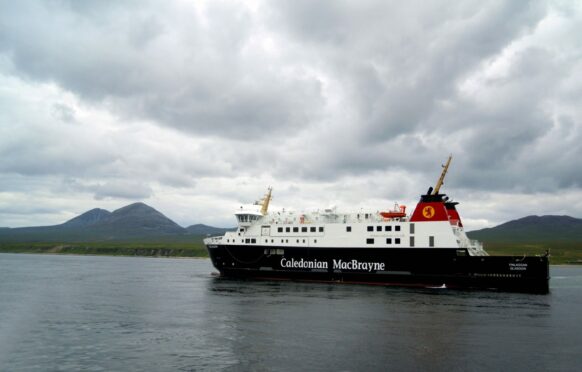 Scotland's ferry owners could save the taxpayer £400 million by buying smaller vessels more suitable for the communities they serve, according to experts.
State-owned Caledonian Maritime Assets Ltd (CMAL) this month announced it has invited tender bids from four shipyards – none of them in Scotland – for two new CalMac ferries worth an estimated £100m for Islay.
The contract for the two 350-passenger, 107-car ferries is due to be awarded in March. According to transport expert Roy Pedersen, a member of the Scottish Government's Ferry Industry Advisory Group, the ferries will cost £475m to run over 25 years, the expected working life of a ferry.
He said much smaller ships could be built for £5m – costing £75m over 25 years – and would be much more suitable for the route.
He said some of the saving could go on upgrading roads on Jura and the mainland.
Pedersen said: "They are going to cost about £24m a year in operating costs, including capital repayment costs, and the revenue will be in the region of £5m. The high cost of these vessels is due in part to their proposed huge crew complements of no less than 27.
"This compares with Pentland Ferries' crew for their new £14m MV Alfred of 13 or 14 for 430 passengers and 98 cars.
"The annual estimated annual loss of £19m amounts to some £475m over 25 years. For several decades, various bodies have suggested a better alternative of upgraded roads through Jura and on the adjacent mainland and two small shuttle ferries, on short, frequent crossings one between Islay and Jura and another between Jura and the mainland.
"If you operated two smaller four-crew 40-car ferries costing about £5m each, you would provide more capacity, more frequency, costing about £75m net over 25 years to operate, taking into account revenue, saving about £400m, which could go toward the ­necessary road upgrades."
He added: "There is a lot of discontent in the communities about these large ships that provide an infrequent service."
---
The proposal

CalMac runs two ferries from Kennacraig, five miles south of Tarbert in Argyll & Bute, to Port Ellen and Port Askaig on Islay. The journeys take two hours 10 minutes and two hours 20 minutes.

The "overland" scheme transport consultant Roy Pedersen proposes is a ferry between Keills on the mainland and Lagg on Jura and replacing the existing small ferry between Feolin on Jura and Port Askaig on Islay.

The first ferry journey time would be about 30 mins and the second five mins. Narrow single track roads between Bellanoch, near Lochgilphead, and Keills and Lagg and Port Askaig would require to be upgraded, distances of about 25 miles.

If implemented, the total journey time, including ferry waits, between Lochgilphead and the Islay capital of Bowmore would be two hours and 50 mins or less compared with three hours and 20 mins via Port Ellen now.
---
Due for replacement is MV Isle of Arran and MV Hebridean Isles, which were built 38 and 36 years ago respectively and are among the oldest ferries in the fleet.
A breakdown of MV Hebridean Isles earlier this month left businesses without supplies, tourists stranded and affected music fans attending a festival on Colonsay.
CalMac was criticised last week after issuing a warning to passengers using the service to only travel if necessary.
It said that to "maintain lifeline and essential services there may be a need for some bookings to be cancelled or amended at short notice".
Transport Scotland said: "The new vessels would replace the MV Hebridean Isles and allow for the potential cascading of the younger, more recently built MV Finlaggan, both of which currently serve the Islay route.
"Work to establish the requirements for the vessels involved detailed assessment of the freight and passenger needs of the service, as well as close engagement with the stakeholders for the route – most notably the community on Islay.
"We are content that this investment represents the right solution for the needs of Islay."
CMAL said: "Various factors are explored when considering new vessel options, including, but not limited to, CalMac's requirements as the operator, Transport Scotland policy, passenger, vehicle and freight demand, now and future projections, passenger facilities, accessibility, harbour infrastructure, vessel speed and timetabling, MCA rules and regulation, cost and environmental impact.
"Planning, feasibility studies and modelling for the new vessels for Islay and Jura have, so far, involved hundreds of hours of time and expertise from qualified and highly experienced naval architects, ship designers and civil engineers – both within CMAL and external consultants. The vessel options have been thoroughly researched and analysed by the relevant experts.
"Importantly, the two new vessels will bring much- needed tonnage to the vessel fleet. It is one of several new vessel and harbour upgrade projects we are currently progressing to improve the resilience of ferry services for island communities."
---
No islanders on Board? Ferry owners criticised by communities
The owner of CalMac's ferries and harbours has been criticised for having no islanders on its board.
Caledonian Maritime Assets Ltd (CMAL), wholly owned by the Scottish Government, has an eight-strong board comprising a non-executive chairman, three non-executive directors and four executive directors, all appointed by ministers. None, however, lives on, or is from, the islands.
Joe Reade, chair of the Mull and Iona Ferry Committee, called for the issue to be urgently addressed. "None of the CMAL board has any direct experience of what life in an island community is like or can appreciate the issues that are of most concern to us," he said. "Perhaps our ferries would not be in such bad shape if the opinions and feelings of those that use and rely on them were represented at board level."
Bill Calderwood, secretary of the Arran Ferry Committee, echoed concern: "It would be very useful to have the views of the locals and the people who rely on these ferries reflected directly to the people who make decisions that affect us all," he said.
CMAL, however, insisted board positions were open and advertised widely to encourage applications from "anyone with relevant skills, qualifications and experience".
It said: "The board's decision-making is informed by the extensive community consultation and engagement our project teams manage on a regular basis.
"Every major vessel and harbour project we deliver involves numerous interactions with ferry and harbour users, through meetings, events and exhibitions, consultation exercises, surveys, as well as more general day-to-day email exchanges and calls.
"Our combined regular community engagement takes place, on average, daily. Focusing only on our board of executives does not describe the full picture."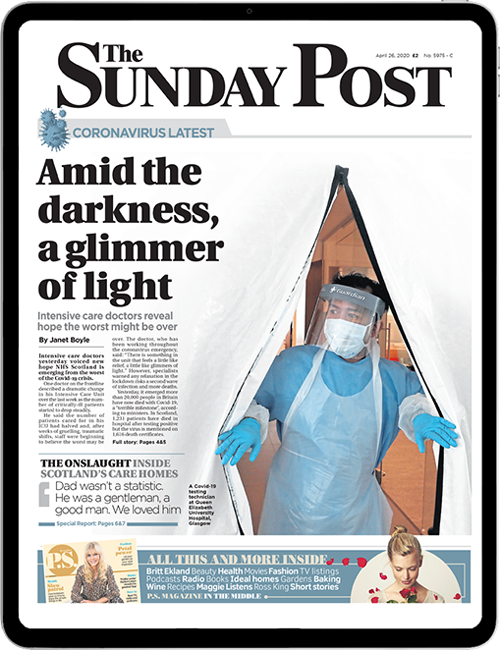 Enjoy the convenience of having The Sunday Post delivered as a digital ePaper straight to your smartphone, tablet or computer.
Subscribe for only £5.49 a month and enjoy all the benefits of the printed paper as a digital replica.
Subscribe