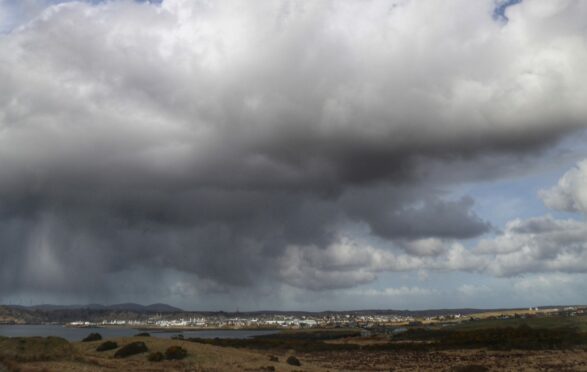 Scotland's islands have lost £20 million of EU funding in the first year of Brexit as uncertainty surrounds the financial support meant to replace it, community leaders warn today.
The financial shortfall is, they say, only part of a wider failure by ministers and public service quangos to effectively tackle a series of crises threatening the future of island communities.
Today, in a special report, community leaders, politicians and campaigners say the islands were increasingly marginalised even before the economic impact of Brexit, Covid and budget cuts for councils and other public bodies. Now, they say, many islanders simply feel abandoned.
They warn the failure to urgently engage with critical issues – including a shortage of affordable housing; a lack of decent, stable jobs; and weakening transport links – mean the islands' future is increasingly fragile as more young people are forced to leave.
Critics have accused the Scottish Government of centralising power in Edinburgh while islanders have too little influence on major decisions shaping their lives and communities.
From 2014 to 2020, the islands received around £20m a year from European Union structural and investment funding for initiatives such as job training schemes, help for firms and infrastructure projects.
In a bid to replace some of the EU funds last March, the Scottish and UK governments announced an islands growth deal worth £335m had been signed, aimed at boosting the economies of Orkney, Shetland and the Outer Hebrides. The 10-year programme of investment aims to create up to 1,300 jobs and address depopulation concerns facing many parts of the three archipelagos.
However, the governments will contribute just £50m each with a further £235m of investment "anticipated" to come from project partners as community leaders say the measures announced by Holyrood and Westminster to replace EU funding post-Brexit are nowhere near enough.
Camille Dressler, chair of the Scottish Islands Federation, which promotes the interests of the 103,000 people who live on Scotland's 93 inhabited islands, describes the situation as "very worrying".
Dressler, who lives on Eigg, in the Hebrides, said: "Millions of pounds have disappeared for the islands since the EU funds stopped. This money helped with things like employability and training schemes for young people and initiatives aimed at securing equality for women. It made a huge difference to a lot of communities."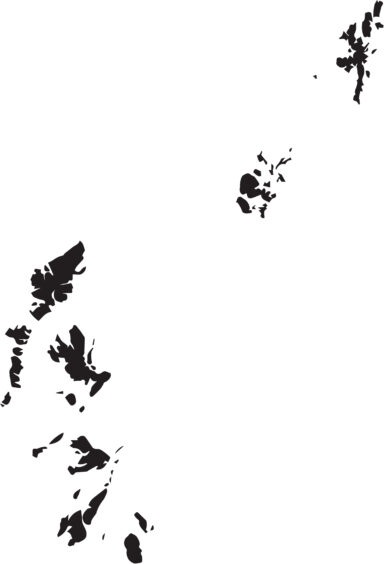 Schemes supported by EU funding included the Shetland Fibre optic broadband cable, the Scalpay and Eriskay bridges, the Loch Carnan wind farm on South Uist and the electrification of Eigg.
Dressler said: "In Europe, the Scottish islands were seen as having a geographical handicap and we had more access to special financial instruments to help with this."
Former SNP Highlands and Islands MSP Rob Gibson said island communities are being hit hard. "It is a huge hit for the islands," he said. "These funds were vital and were used for infrastructure like roads and bridges that we would have never have had otherwise."
Scotland's island communities have endured ailing ferry services for years, shortages of affordable housing and depopulation as younger people leave for the mainland to find better jobs, often driven there by the lack of affordable homes.
In response, in December 2019, Scotland's first ever National Islands Plan was launched by the Scottish Government with an investment of £30m. It outlined a framework for action and 13 strategic objectives aimed at improving outcomes for island communities.
The priorities were identified through consultation with island communities and partners and include action around population levels, economic development, environment, health and wellbeing, community empowerment, fuel poverty, transport, broadband, education, culture and heritage.
But a perfect storm of Brexit and the Covid pandemic has slowed progress on the plan in the past two years, said Dressler. "We need to get this back on track – and quickly," she added.
In August, the Scottish Government also tabled a radical proposal of offering up to £50,000 to people wishing to relocate to the isles.
The financial support would come in the form of an Islands Bond scheme — offering 100 bonds of up to £50,000 for young people and families to remain in or move to island groups.
However, Scottish Labour's Islands spokesperson Rhoda Grant said a lot more clarity was needed from both Westminster and Holyrood over the future of our islands. "Islanders have had the rug pulled under them as vital EU funding was stripped away," she said.
"Communities have waited years to hear what the UK Government's long-awaited replacement will deliver – but the information now being make available shows little understanding of the challenges of island life, where our islands are in second and third tiers of funding.
"The SNP's islands plan was a chance to cut through the hollow spin of the Tory government and fix the real problems islands face – but so far it has fallen badly short."
Grant described the Island Bond scheme as "shameless tokenism". "Gimmicks and posturing don't create jobs, won't improve infrastructure, and won't tackle depopulation – no matter which government they're coming from," she said. "It is little wonder island communities feel abandoned.
"Both the UK and the Scottish governments must put the political games aside and work together to develop a real plan for investment in our islands.
"We desperately need clarity on what the future of this essential funding is."
'Pitiful' state of ferry fleet has led to soaring repair bills, says Labour
Islanders were dealt a further blow when significant cuts to budgets for 2022-23 were recently announced by Finance Secretary Kate Forbes. As well as tightening belts at local authorities, reduced assistance will be given to Scottish government bodies including Highlands and Islands Enterprise (HIE) and Highlands and Islands Airports Limited (HIAL).
The latest HIE cut of £3.4 million is 5% of its current budget. HIAL has been cut by 22% while the Gaelic Capital Fund will lose 21% of its current annual £3.8 million allocation.
The Scottish Government said it was "acutely aware" of the impact both Brexit and the pandemic have had in our island communities and said it was disappointed with the lack of detail from Westminster about its proposed UK Shared Prosperity Fund which would in part act as a replacement for EU funding.
It insisted it was prioritising work and financial investment in key areas that matter to island communities – such as ferries, agriculture and fisheries. It said: "Through the islands programme, we are investing £30 million to ensure delivery of the five-year National Islands Plan and continue to work with local government and other island partners, as well as across government, to ensure that the programme aligns with local and national priorities.
"EU support has brought enormous benefit to Scotland for decades. It is concerning that clarity regarding UK Government's proposed replacement to this support through the UK Shared Prosperity Fund remains elusive, with little details regarding its development and governance.
"We are also disappointed that the UK Government's Levelling Up Fund, announced in March 2021, has overlooked Scotland's distinctive needs by developing it without the input, consent or agreement of the Scottish Government.
"It is vital that the UK Government engages with devolved administrations to ensure that these funds meet our distinctive needs – not least those within our island communities – and that assurances are given that Scotland does not lose out financially."
The HM Treasury told The Sunday Post it could take until 2025 before replacement funding was at the same levels at the old EU system – but pointed out that it had already announced a record £41 billion per year settlement for the Scottish Government.
The Treasury said: "We are committed to helping all areas of the UK to level up and through the Islands City and Growth Deal the UK and Scottish governments will each invest £50 million in the future economic prosperity of Orkney, Shetland and the Outer Hebrides.
"The UK Shared Prosperity Fund has launched to replace EU funding, and by 2024-25 it will at minimum match the size of EU Structural Fund in Scotland each year, and at least £800 million of the Levelling Up Fund will go to upgrade infrastructure and help priority projects in Scotland."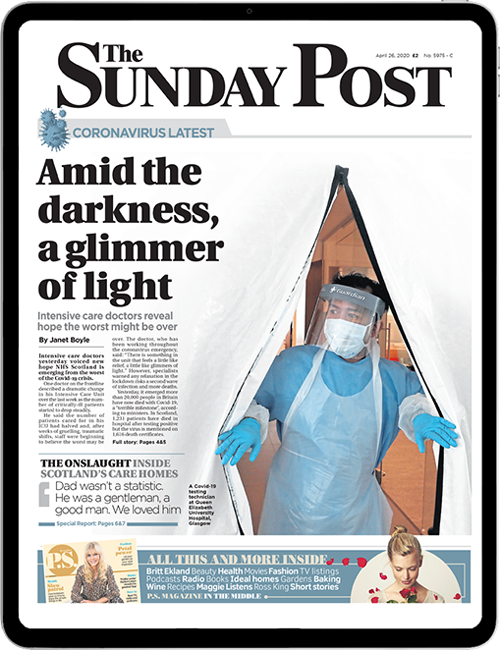 Enjoy the convenience of having The Sunday Post delivered as a digital ePaper straight to your smartphone, tablet or computer.
Subscribe for only £5.49 a month and enjoy all the benefits of the printed paper as a digital replica.
Subscribe