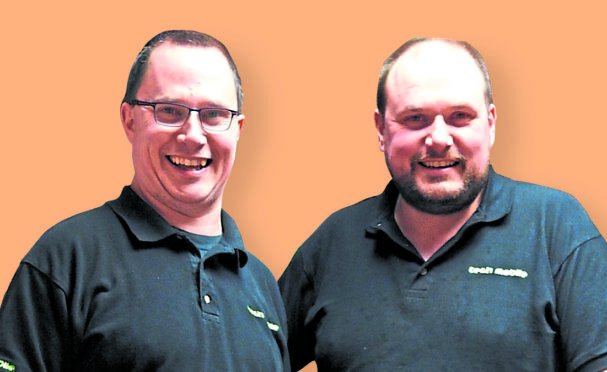 A dearth of stable jobs could see islands' populations drop by a fifth in two decades leaving some economically unviable, a study has found.
Scientists at the James Hutton Institute reveal that almost 20% of the general island populations – including a quarter of their working-age residents – will move away from their homes by 2043 if urgent action isn't taken.
The institute's Dr Ruth Wilson specialises in challenges facing our islands and consults on the Scottish government's National Islands Plan.
She said: "If current trends continue, the overall population of sparsely populated areas, which include many island communities, is projected to decline by 18%, and the working-age population by over 25%.
"This includes all of the islands, outwith main towns such as Stornoway, Lerwick and Kirkwall and their environs.
"In other words, the population of these areas will decrease overall by 2043, with a particular decline in the working-age population.
"Basically, there are not enough young people to sustain population levels into the future. If left unchecked, this could lead to a spiral of economic decline in some communities, making repopulation all the more challenging. A main goal of the National Islands Plan is to address this issue by encouraging net inward migration, including encouraging young islanders to stay or return."
In a recent Islands Plan survey, the majority of respondents indicated that they are likely to remain on the islands for the next five years – but concerningly only a quarter agreed that young people are supported enough to remain, move or return.
"One of the main issues is the availability of jobs that suit different skills, interests and ambitions but this does vary significantly by island group," Wilson said. "This feeds into the long-standing trend of young islanders moving to cities where they have greater choice of jobs and can build careers that suit their interests."
Islanders point to a significant shortage of tradesmen such as joiners, plumbers and electricians being a worrying issue. But they say young people going into those trades on the islands could be running their own business by the time they reach 30 – and that this "can-do" attitude needs to be encouraged and supported by more training opportunities and financial assistance.
"An Islands Revival project identified green shoots of population growth in a number of islands," Dr Wilson said. "These include the isle of Kerrera, where the population has doubled since 2011, and West Harris, which has seen a 20% increase since 2010.
"Access to jobs is key to encouraging growth, as is access to services such as education, health and social care, childcare and housing. There is time for population retention and attraction initiatives to make a difference."
Wilson said there is also potential for some islands in renewables and that a green, more diverse economy could attract young workers to stay, return or move to the islands.
"I would also highlight the opportunities provided by digital connectivity, which have really come to the fore during the pandemic by normalising working from home and opening up possibilities for people to access a much wider range of jobs without leaving their local area."
Douglas Cowan, director of communities at Highlands and Islands Enterprise, admits there are ongoing problems but is positive about the future of island jobs.
"Island jobs and tourism were badly hit by Brexit and the pandemic but our surveys show that there is increasing business confidence in these regions and there is a lot of investment in the pipeline," he said.
Customers are incredibly loyal but it is getting harder to compete with online

– Businessman Murdo MacIver
Murdo MacIver might run the biggest computer and repair firm in the Western Isles but he believes it has succeeded despite its island location, not because of it.
But he says, while the extra cost and delay of deliveries and the competition online are challenging, it can be counterbalanced by the loyalty of islanders and the determination of many to support local firms.
It was 17 years ago that he launched Tech-Mobile with just a van and his expertise. Today, Murdo, 39, and brother Louis, 41, run the firm, based in Stornoway, with four staff.
"It was tough trying to build up a customer base, but over time it has expanded and we have a great loyal customer base," said Louis.
"Things are really tough at the moment, it's easy for people to just go online to make a purchase, people got so used to doing this through lockdown, and carried on doing it.
"It's also difficult to get stock of popular items, such as iPads and the latest gaming consoles.
"Next-day delivery isn't an option, companies on the mainland like ours can place orders up to 3pm and get their order the following day. We have to wait 2-4 days for deliveries to arrive. The cost of delivery is a major factor, and it's not the local couriers that are to blame for that either.
"The time it takes for some deliveries has had a huge impact. New releases don't arrive with us until the day after release, meaning customers are unable to get what they want on the day of release and some cancel.
But it's not all bad being in business on an island though online is a growing threat.
"The advantage is the great community we live in and a lot of them want to support us, although others expect you to be more expensive than the big chains because we are a small business. This is not always the case, and we are far cheaper at times," said Louis.
"It's tough to compete with online businesses but we usually just take the hit on the delivery costs and try and keep them down to a minimum although this is not easy.
"Also the online companies can work on smaller margins and other online companies pay a minimal amount of tax which also allows them to sell cheaper."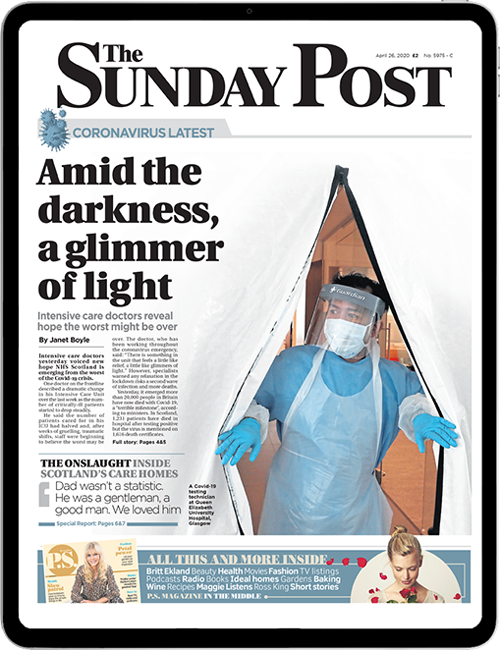 Enjoy the convenience of having The Sunday Post delivered as a digital ePaper straight to your smartphone, tablet or computer.
Subscribe for only £5.49 a month and enjoy all the benefits of the printed paper as a digital replica.
Subscribe