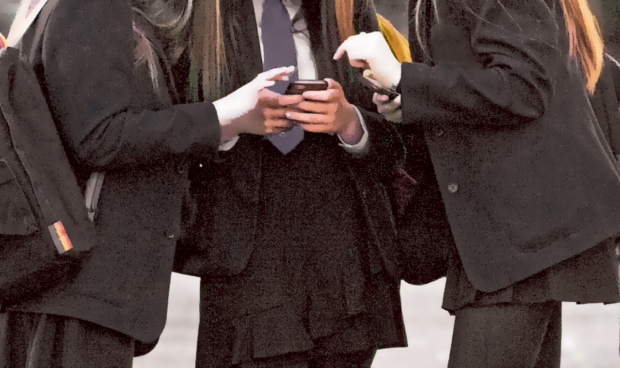 Every school in Scotland must have at least one staff member with specialist training in how to deal with the sexual harassment of schoolgirls, according to experts backed by a cross-party coalition of politicians.
Specialists say specific ­counsellors trained in how to handle claims of harassment and abuse properly are urgently needed to combat a national crisis of consent, with one in five schoolgirls claiming to have been sexually assaulted.
Their calls are today backed by all three opposition parties at Holyrood, who have come together to support The Post's Respect campaign calling on the Scottish Government to take effective, urgent action.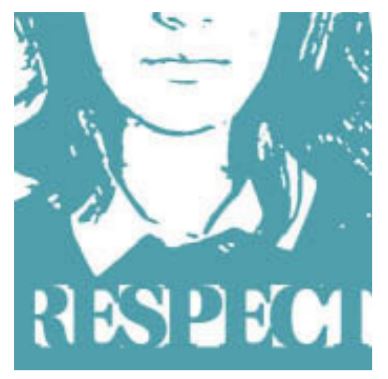 Kathryn Dawson, of Rape Crisis Scotland, said: "Our experience has shown that young people feel more confident and want to reach out to someone who is specially trained so they know, right away, they are going to get the help and support they need and they needn't ­ have concern over issues such as losing control of the situation.
"What is being called for is ­achievable. We have the resources and training available to ensure this happens right across the country. It is important young people have choices available to them over who they contact for support so it's not just down to guidance teachers."
She said some schools have acted, particularly those adopting Equally Safe At School, a programme of ­lessons designed to teach pupils about healthy, respectful relationships, but others do not apparently understand the scale, gravity and urgency of the crisis. She added: "This needs to be challenged, particularly as student wellbeing is fundamental to educational attainment."
Joanne Smith, NSPCC Scotland policy and public affairs manager, said: "It is vital that all young people who have experienced sexual abuse or harassment have an adult they can turn to, who they trust and who can act on their behalf and support them.
"Each school should have ­designated staff members who are fully trained in dealing with such issues, so they feel empowered and have the confidence to address the abusive behaviour and effectively protect young people. It is so important that anyone who has experienced sexual abuse knows who they can speak to and is confident they will be listened to and allegations will be investigated.
Smith said all schools should run programmes to promote health ­relationships and address sexual harassment, in order to create a ­ culture in which harmful attitudes and behaviour are challenged.
Last month, a survey of hundreds of girls and young women exposed shocking levels sexualised abuse and harassment. One in five teenage girls who took part in our poll said they have been sexually assaulted and three out of five have endured some form of sexual harassment.
Girls we spoke to repeatedly said they had been dismissed or patronised when raising concerns with teachers. Today, another victim, a 17-year-old girl, speaks out in support of specialist staff in every school as she recounts two sexual assaults.
One in five teenage girls has been sexually assaulted: Survey lays bare crisis of consent in Scotland's schools
Mary Sharpe, chief executive of the Reward Foundation, a Scots-based charity training educators across the UK, said: "Ideally, every school has a properly trained and dedicated teacher dealing specifically with sexual harassment, bullying and coercive sexting."
She said that, while schools already have guidance teachers and counsellors, the scale and complexity of the harassment problem meant relying on existing counselling staff would fail victims and do nothing to ease the crisis. She said: "First, the usual guidance teachers are more than busy with other issues relevant to adolescents, be it family problems, truancy, drugs.
"Secondly, sexual matters require very careful handling because of the potential mental health distress to young women if their experience is not validated. At the same time, teachers have to balance that with the long-term legal consequences for a young man if he is reported to the police for any form of sexual offence.
"This is a huge responsibility for teachers and puts them in the role of judge and jury. Is the incident genuine? Has it been exaggerated for spite?
"If young men are not ­reprimanded in a meaningful way when they are young, they might think they can get away with it and that can lead to more serious offending. It is important that such a teacher is someone pupils trust to act in a fair way."
Sharpe also urged the Scottish Government to act quickly. She said: "One thing is clear – these forms of sexual harassment are going to continue and get worse, in my view, until there is better preventative education in place, preferably evidence-based."
Sexual harassment in schools: 'We knew it was going on but it is devastating to know how many girls are suffering'
Labour's shadow education minister, Martin Whitfield, a former teacher, said he would be calling on the Scottish Government to ensure at least one teacher in every school has the specialist training required. "The Curriculum for Excellence is already supposed to be teaching children about healthy relationships, sex, consent and respect but when one in five schoolgirls have suffered sexual assault, there is a need for urgency and more effective action," he said.
"I suspect what is actually happening is that once they start on exam courses, this kind of health and wellbeing material is being shoved to one side. We must remind schools they are not just about exam results. Children also need to learn about growing into well-rounded adults. It's clear we are currently failing them in this. Having at least one specially trained teacher children know they can turn to is a wonderful idea. We don't need massive investment. This is something that should be done right away."
Scottish Lib Dem shadow ­education secretary Willie Rennie has also backed the move and said: "I hope this horrifying statistics gives the extra impetus we need to make sure that there is good provision in every school to address the deep-seated problems with the school boys who behave like this."
Scottish Conservative shadow minister for children and young people Meghan Gallacher said: "There must be zero tolerance towards sexual harassment in our schools and these suggestions are worthy of further consideration by SNP ministers."
Scottish Lib Dem Beatrice Wishart MSP, who sits on the Cross Party Group on Violence Against Women and Young Children, backed the idea of specially trained teachers. She said: "It is vital we do take into account the experiences of those affected by this situation. Not only is it achievable to get at least one teacher in every school to take on this role, it's something that can be done reasonably quickly."
The Scottish Government said: "We are taking action aimed at preventing sexual harassment and gender-based violence, in order to develop positive relationships amongst children and young people. We have also established the Gender Based Violence in Schools working group to develop a national framework to prevent and respond to harmful behaviour and gender-based violence in schools. This will be supported by appropriate teaching resources to help school staff deliver confident and meaningful learning to combat sexual harassment and gender-based violence in all schools across Scotland."
A schoolgirl's story
I've been assaulted twice and can't think of any of my friends who have not suffered something like it
She is 17 now. It is two years since she was first sexually assaulted by a boy at her school and it is two weeks since she was last sexually assaulted by a boy at her school.
Amy, which is not her real name, recounts her experiences matter-of-factly as if such assault, harassment and abuse is an everyday experience for her and her friends. Shockingly, shamefully, it is. She decided to tell her story after a poll for The Sunday Post revealed one in five schoolgirls have been sexually assaulted as experts demanded urgent action to tackle a national crisis of consent.
The teenager, who lives in Renfrewshire, supports the cross-party calls for every school in Scotland to have teachers with specific and specialist training in how to handle claims of harassment. She was lucky that she could speak to her mum but, she says, many of her friends had nowhere to turn.
"It's happened to me twice now and I can't think of any friend who hasn't experienced some kind of sexualised bullying or been sent inappropriate images. When those things happened to me, I felt I had nobody to turn to except my mum.
"There is not enough respect. The boys who used to take pictures up our skirts with their mobile phones or put their hands on our chairs so we'd sit on them are no longer just silly and annoying. They are bigger and older, now it can be scary.
The teenager says she has twice experienced inappropriate behaviour from boys she thought she could trust but felt there was no one at school she could turn to, to share her upset and concern.
She said: "A boy I've known for years tried to pin me down when we were at a party almost two years ago. He was much bigger and stronger than I was, but I was so angry at him for trying to take advantage of me, I managed to push him off me. I remember shouting at him for thinking he could do what he wanted to me and I think that shocked him into stopping. But it was a horrible experience, especially when I'd trusted him and thought he was a friend."
The girl said she found it hard to forgive the boy betraying her trust and friendship but was even more upset when a boy she had been dating suddenly assaulted her last month.
"Just a few weeks ago, another boy I'd been seeing offered to drive me home late one night after a we'd been at a friend's house.
"He stopped the car at a car park off a quiet country road, and he just suddenly grabbed my head and pulled it down on to his lap. I was so upset but really angry that he thought he could just do that to me. We had a furious row about it.
"I felt vulnerable that he should make me feel I should do what he wanted because I was in a car with him, in the dark and too far from home to feel safe walking on my own.
"I was furious that he thought he could put me in that position and think it was acceptable. I don't think either of those boys would have behaved like that if they had been properly educated about sex and real relationships and understood that they can't treat girls like that.
"But most of them are looking at horrible, violent porn online so it's no surprise they don't understand respect or consent. I don't think most people have any idea how bad it is. If they did, something would be getting done."
The teenager said she was angry and upset after both incidents, but felt she could not speak to her guidance teacher about her experiences. Instead she talked to her mum.
She said: "I'm lucky. I can talk to my mum about anything and she was a great support to me. But a lot of my friends are not so lucky as they don't have that same kind of relationship with their mums.
"It's also hard to tell your guidance teacher because you know them too well.
"That's why I think it would be a good idea to have at least one, preferably two, teachers in every single school that are specially trained in how to deal with sexual harassment and inappropriate behaviour."
Amy says many of her friends have been left deeply affected by the bullying and inappropriate behaviour from boys.
She said: "One girl I know was persuaded to share a picture of herself without underwear on when she was 13. She didn't understand what could happen. Her boyfriend had promised not to show anyone but of course he did.
"Soon, the photograph had been seen and shared around the whole school
"The girl was so upset, and her parents discovered what had been going on. She stayed away from school for several months and she's never been the same. I feel really sorry for her. It has affected her education and her personality has changed. Others suffer in different ways. Some girls think they need to look like porn stars to be popular, some think they need to act like them."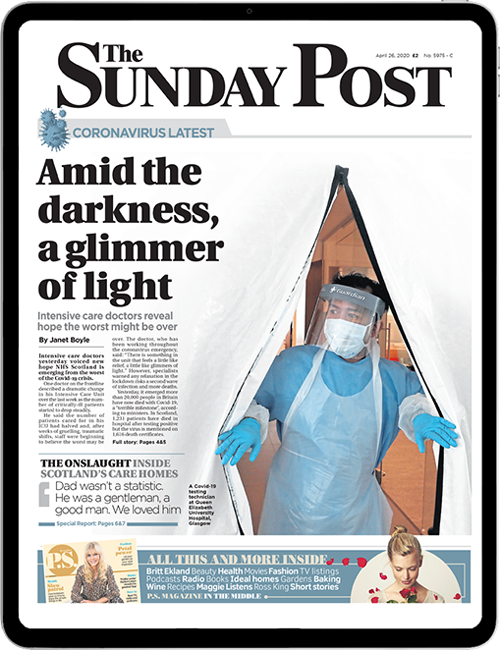 Enjoy the convenience of having The Sunday Post delivered as a digital ePaper straight to your smartphone, tablet or computer.
Subscribe for only £5.49 a month and enjoy all the benefits of the printed paper as a digital replica.
Subscribe