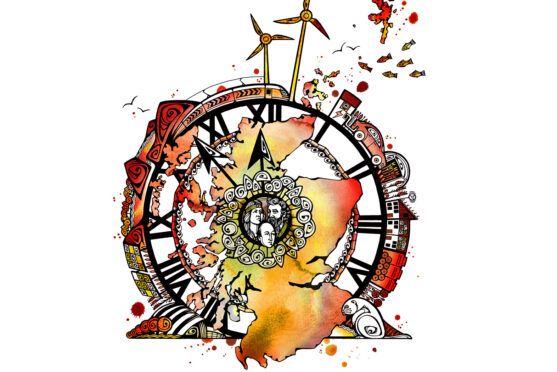 Last November, Greta Thunberg stood in a park in Govan and needed a microphone to be heard above what she memorably described as the "blah, blah, blah" drifting across the Clyde.
She was talking about Cop26, the supposedly world-saving climate summit that was, of course, nothing of the kind.
When it ended, with many multilingual expressions of hope but few significant promises of action, Thunberg suggested all the presidents and prime ministers had actually managed to water down their blah, blah, blah. "Quite an achievement," she added with understated restraint and icy fury.
Anyone visiting the Cop complex on the Broomielaw would have first gaped at the size and scale of it but then, quickly, began to wonder just how much it all cost, in money and time. If it saves the world then no price is too high but if, as Thunberg believes (and explicitly states in the extract from her book we're running in the paper today), it is a talking shop with as much practical impact as the Coke advert urging us to hold hands and teach the world to sing, then is it not time to say so?
Some Cops get bigger billing than others, like Paris in 2015 and Glasgow last year, when all the prime ministers and presidents, the A-list actors and billionaires, Learjet in to save the world. But in between, every year, the circus comes to town somewhere and Thunberg is far from a lone voice suggesting these summits have become more about the world's governments moulding the narrative, shaping the PR, than, you know, doing something.
Of course, Rishi Sunak should be at Cop27. It is the most serious issue in the world and he is meant to be a serious politician. Yes, he's got a lot in his in-tray but it is hard not to believe his refusal to fly to Sharm el-Sheikh, press a little flesh, get some pictures and head home again is intended to suggest climate change is not his real priority. If these Cops can so easily be ignored, however, it also suggests Thunberg is bang-on.
Our first minister will be there but, on the flight home, Nicola Sturgeon might ask herself what she and all the others actually achieved in Egypt, what was specifically, unequivocally done to meaningfully control emissions.
In the spring, Vladimir Putin crushed any hope that the pledges made in Glasgow last year would make a difference but activists, like Thunberg, supported by many scientists feared they would have made little difference anyway.
There is really no more time for blah, blah, blah. The world is burning, burning, burning.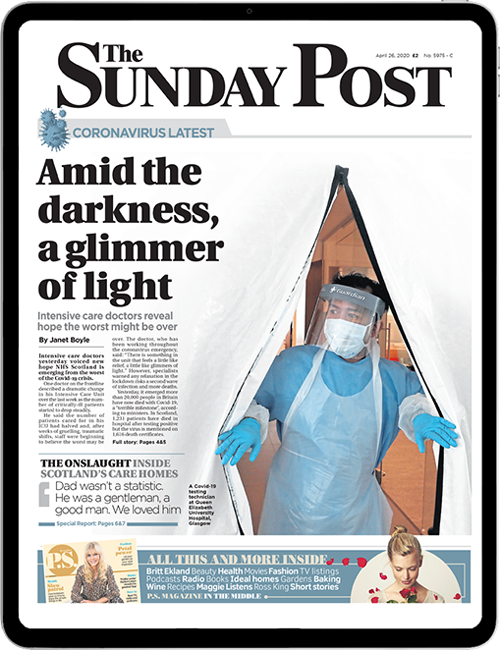 Enjoy the convenience of having The Sunday Post delivered as a digital ePaper straight to your smartphone, tablet or computer.
Subscribe for only £5.49 a month and enjoy all the benefits of the printed paper as a digital replica.
Subscribe