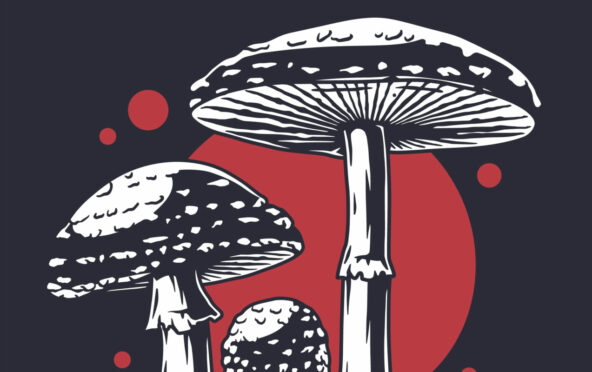 Growing mushrooms alongside trees could help fight climate change while producing a valuable food source for millions of people, a study by scientists in Scotland has found.
For the past two years, Dr Paul Thomas, honorary professor at Stirling University's Faculty of Natural Sciences, has been collating and analysing data from this emerging field of research.
He discovered that growing edible fungi in forests could capture up to 12.8 tonnes of carbon per hectare annually, actively reducing greenhouse gas emissions.
The study also found mushroom crops raised next to trees could deliver a nutritious worldwide food source, as the system could potentially produce more protein per hectare than pasture-raised beef.
"This means that, by ­producing this food, we can help mitigate climate change," Thomas said. "When we compared this with other major food groups, this is the only one that would result in such benefits – all other major food categories lead to a greenhouse gas emission during production."
There is currently a ­significant global issue of land-use conflict between forestry and food production. Scientists have said net loss of forest area remains too high, at about 4.7 million hectares per year worldwide.
Demand for agricultural land is said to be the biggest driver of global deforestation and this is forecast to accelerate.
One of the significant outcomes from the Cop26 climate change conference in Glas,gow in 2021, was a pledge from world leaders to end deforestation by 2030.
Trees are primarily cut down to grow food for the planet's rising population with about 85% of rainforest in South America felled to make way for pasture, or the cultivation of animal feed, to produce beef.
Dr Thomas – who worked on the study in partnership with his plant ecologist colleague Professor Alistair Jump – said mushrooms growing beside trees would not only reduce the need for deforestation to make way for crops, but also incentivise major tree-planting programmes.
Fungi naturally form an ­intimate relationship with growing trees, entwining around roots, where they exchange minerals and nutrients in return for carbon. As trees develop, the underground fungal network grows, sprouting mushrooms.
"We have very ambitious tree-planting targets in Scotland and across the UK," said Jump. "Those trees have got to go somewhere and that can be at the expense of agricultural land. This approach gives us an avenue to get trees and an edible crop into the same space."
Edible fungi are high in fibre, ­contain essential fatty acids and could provide a substitute for other sources of protein.
Thomas said if the growing ­system was combined with current forestry activities, the resulting food production levels could be huge.
He added: "This food ­production system is highly scalable, and a potentially powerful route to sequester greenhouse gas. It would help with biodiversity and conservation globally, providing an incentive for increased tree-planting rates with all the associated benefits that brings."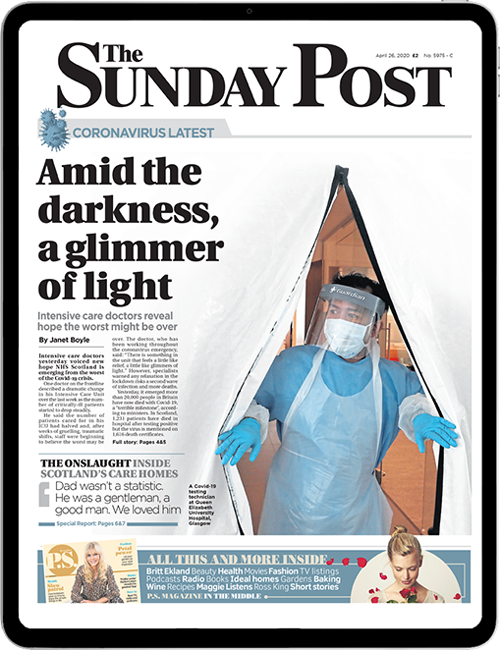 Enjoy the convenience of having The Sunday Post delivered as a digital ePaper straight to your smartphone, tablet or computer.
Subscribe for only £5.49 a month and enjoy all the benefits of the printed paper as a digital replica.
Subscribe