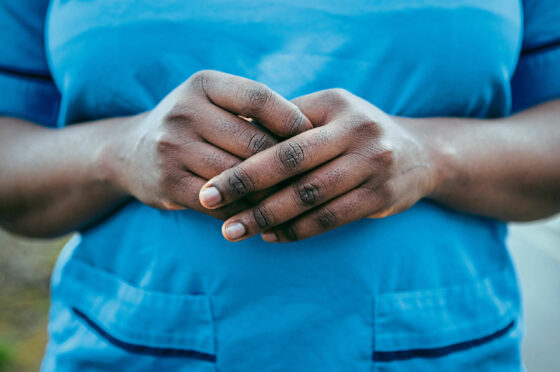 Attempts to recruit foreign nurses to prop up NHS Scotland could be hindering care in some of the world's most vulnerable countries, experts fear.
Scottish health boards are hiring nurses from developing countries where active overseas recruitment is barred by the World Health Authority.
Earlier this month the Scottish Government announced an £8 million recruitment drive to hire 750 nurses, midwives and other health professionals from overseas but the World Health Organisation (WHO) has a red list of countries from where staff should not be actively recruited because their domestic healthcare is so fragile.
In August, ministers published a new code of practice on international recruitment suggesting Scots health and social care organisations should only hire people from the red list who apply for vacancies on their own behalf, and should not use a recruitment organisation or take part in local advertising campaigns or job fairs.
Richard Simpson, a professor at St Andrews University and former Scottish Government minister and GP, believes the rules are not tight enough. He said: "It is immoral and quite obviously wrong to recruit nurses from countries which are short of nurses to treat and care for seriously ill children and adults."
He is calling on MSPs to hold an inquiry into overseas recruitment – both direct and indirect.
"Recruitment of nurses from red-listed countries is a reason for the health, social care and sports committee to conduct an inquiry and call health boards in front of them to explain why they are recruiting from the WHO red-list countries," said Simpson, an honorary professor at the Fife university's School of Medicine. "These nurses are desperately needed in these countries because children and adults are suffering from malnutrition, malaria and Covid."
Earlier this year, NHS Grampian announced it was hiring 30 nurses from Nigeria, despite the country being on the WHO red list due to shortages of health workers there.
In April, chief executive Caroline Hiscox said Grampian was leading the way on foreign recruitment in Scotland. She said: "We put out an international advert and there were over 200 applicants. I know we have 30 Nigerian colleagues coming to join us and they're just going through the complex international recruitment process."
Simpson is on the board of directors at the St Andrew's Clinics for Children charity which supports clinics in sub-Saharan Africa to deliver primary health care to children in some of the poorest parts of the continent.
"Nurses are desperately needed in Nigeria to care for children with malaria and malnutrition," he said. "Scottish health boards would not recruit nurses from Nigeria if we had trained and retained enough nurses in Scotland."
Nursing jobs in Scotland are heavily promoted online in Nigeria by recruitment agencies and bloggers as soon as they are advertised.
One UK-based site, Fajira's Concept, which provides details of jobs and advice to overseas healthcare staff, currently has a post flagging up a NHS Greater Glasgow and Clyde advert for international nurses. Meanwhile, Lagos-based recruitment site Lavhi highlights a vacancy for a registered nurse based in Bathgate.
One Nigerian nurse working in the NHS revealed: "We are encouraged to come here as health care assistants and then pass the exams needed to work as a nurse in the UK.
"I am working in a large NHS hospital in central Scotland having taken that route and my health board employers were happy to accept my application. I was also asked if I knew any other Nigerian nurses looking to work in the UK."
Analysis of Nursing and Midwifery Council (NMC) figures found that four of the top 20 countries for overseas recruits to the UK – Nigeria, Ghana, Nepal and Pakistan – were on the red list in 2020-21.
The figures showed that 31 Nigerian health staff joined its register in Scotland in 2021-22, with three from Ghana, two from Nepal and five from Pakistan.
In a report published earlier this month, the NMC said: "Data published in the summer showed a big rise in the number of professionals joining the register for the first time last year.
"Almost half – 23,444 – had trained outside the UK, 135% more than the previous year's 9,962 international joiners."
Since 2019, the number of nurses recruited from red-list countries has increased tenfold. In June, Howard Catton, International Council of Nurses' chief executive officer, said: "Individual nurses who aspire to live and work overseas must have the freedom of movement to do so but the countries that are driving the process need to be sure they are not exacerbating shortages in lower- income countries and widening existing global inequalities."
Grampian Health Board said: "An international advert was made live but no publicity or active recruitment was undertaken. This advert closed in November 2021. It should be noted all our posts are open for anybody to apply to, provided they meet the relevant person specification.
"We have not undertaken any targeting or active recruitment."
The Scottish Government said: "We recognise and respect the needs of other nations' healthcare systems and therefore we actively recruit internationally only where it is safe to do so. All international recruitment is in line with the Code of Practice. We are committed to ethical recruitment."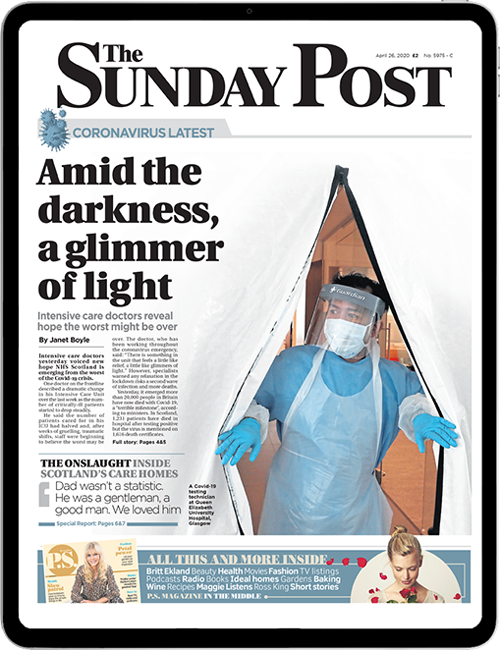 Enjoy the convenience of having The Sunday Post delivered as a digital ePaper straight to your smartphone, tablet or computer.
Subscribe for only £5.49 a month and enjoy all the benefits of the printed paper as a digital replica.
Subscribe