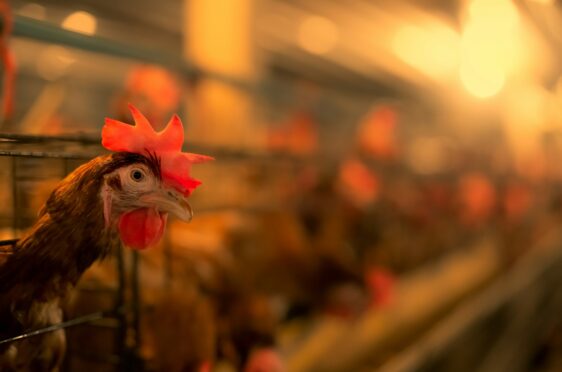 The UK is suffering its worst ever outbreak of avian flu with birds being culled at an alarming rate but, with the poultry industry in such crisis, are we flying towards further devastation?
Officials and leading voices in the industry like to blame wild birds for avian flu. This simply distracts from the role of intensive poultry production. The Scientific Task Force on Avian Influenza, which includes the Royal Veterinary College and the United Nations food and agriculture organisation, stresses wild birds are victims; they do not cause it.
In its original, low-pathogenic form, the virus would pass from bird to bird with very little mutation. However, industrial poultry flocks, in which thousands of birds are packed into a shed, give a virus a constant supply of new hosts; it can move very quickly among the birds, perhaps mutating as it does so.
So, low pathogenic bird flu is spread from wild birds to intensive poultry where it can mutate into highly pathogenic bird flu, which then spills over to wild birds and can then spill back to poultry in a vicious circle.
Our governments appear to have no strategy for how to get out from these regular bird flu outbreaks other than a hope that they will eventually die down but there is no sign of this happening.
Temporary lockdown measures have been put in place to protect domestic flocks from wild birds but this is just faulty logic. If bringing the birds indoors to "protect" them from wild birds is the solution, why are we still seeing outbreaks?
Over the last year, they have become longer and more birds are dying or being culled. Avian flu isn't going to just go away. If we keep farming the way we do, it's here to stay.
We need a plan to break the cycle.
Serious consideration must be given to vaccination. It involves difficulties but it could slow down the spread of the disease and reduce the risk of virus shedding and replication. Secondly, we need to move to a poultry sector with smaller flocks. Transmission and amplification of bird flu would be much less likely.
Some may see reduced flock size as a negative, leading to lower production of meat and eggs. However, we must all reduce our consumption of meat, fish and dairy if we are to stand a chance of meeting the Paris climate targets, and reduce use of soy and cereals such as wheat and maize as animal feed.
Poultry and wild birds with bird flu suffer immensely before death intervenes. It causes death to wild birds from multiple organ infection. There are also neurological effects such as twisted neck, loss of coordination and paralysis.
Culling of industrial flocks most commonly involves pumping carbon dioxide into poultry sheds. But can we be sure that all the birds are rendered unconscious by the gas before it reaches the highly aversive levels that kill them or are they suffering a painful death?
While the risk to humans is low, it cannot be ruled out. Bird flu has spread to mammals including seals, red foxes and wild boar and in rare cases it has infected humans. Research indicates that just a few mutations could lead to bird flu becoming transmissible to – and between – people. The 1918 "Spanish flu" pandemic was caused by an influenza virus with genes of avian origin.
Intensive poultry farming with large numbers of genetically similar, stressed birds, closely packed together is the perfect recipe for new, more virulent disease strains to emerge.
Failure to reform the intensive poultry sector could perpetuate recurrent bird flu outbreaks and may even put human lives at risk. Action is needed if we are to avoid the situation soaring further out of control.
Peter Stevenson OBE is chief policy adviser at Compassion in World Farming, and has played an influential role in the animal welfare movement for more three decades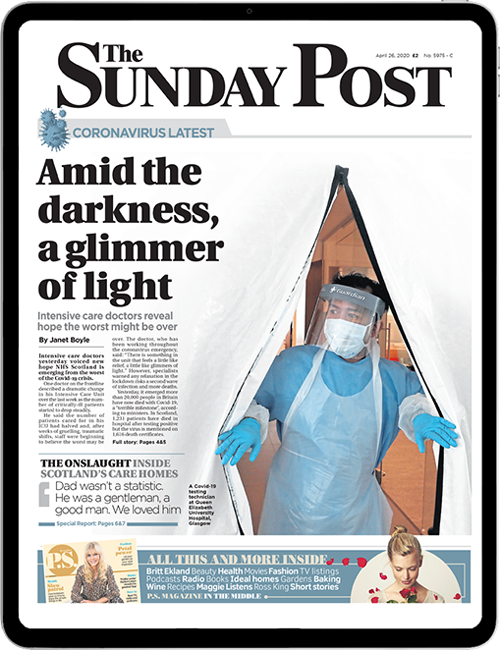 Enjoy the convenience of having The Sunday Post delivered as a digital ePaper straight to your smartphone, tablet or computer.
Subscribe for only £5.49 a month and enjoy all the benefits of the printed paper as a digital replica.
Subscribe