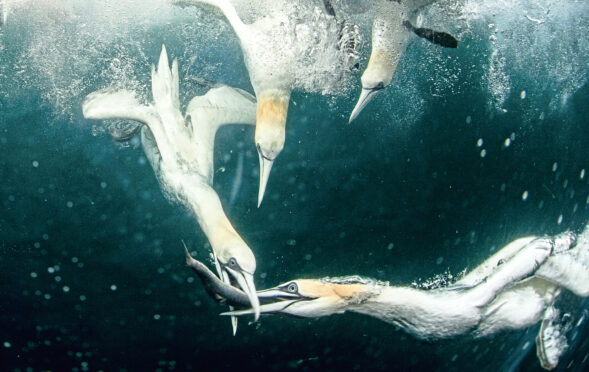 The immunity of Scotland's seabirds threatened by a deadly disease is to be studied by scientists in potentially crucial research.
Scientists hope to take blood and saliva samples from hundreds of birds and test for antibodies to avian flu. Dr Francis Daunt, seabird ecologist at the UK Centre for Ecology & Hydrology, which monitors the effects of environmental change on seabird populations, is involved in the study which could begin within months.
He said the scientific community was fearful of another deadly outbreak of avian flu among seabirds off the coast of Scotland. The highly infectious disease was responsible for the deaths of hundreds of thousands of wild birds and millions of domestic ones last year.
'Wild birds are the flu victims – we have to change how our poultry sector works'
Daunt said: "We already have a lot of challenges with our Scottish populations. Many species are in decline across the board.
"This is something else on top of that which is a completely new thing. It's not a new virus but to have significant mortality is new. There is genuine concern now for these already threatened populations. Scotland has a lot of very important populations.
"We've got 60% of the global population of Great Skua in Scotland and we've got 40% of the global population of gannets. We have a responsibility for them and they're dying in front of us.
"We're waiting for the new seabird season with some trepidation because they'll be returning to their colonies in March and April. Great skuas are causing the greatest concern, followed by the gannets.
"The other species we're worried about are guillemots, kittiwakes and terns. We're also worried about the larger gull species."
Avian flu has been around for a century and usually flares up in autumn before fading away but last year it persisted longer than usual and the current wave of cases is the worst ever in Europe and the US.
Scientists are as yet unsure why this outbreak is the worst yet but hope research can measure how birds are building immunity and how best to protect them.
Daunt said: "It's difficult and nobody was ready for the scale of the event but we're doing our best to build skills and teams to be ready if there is another event in spring."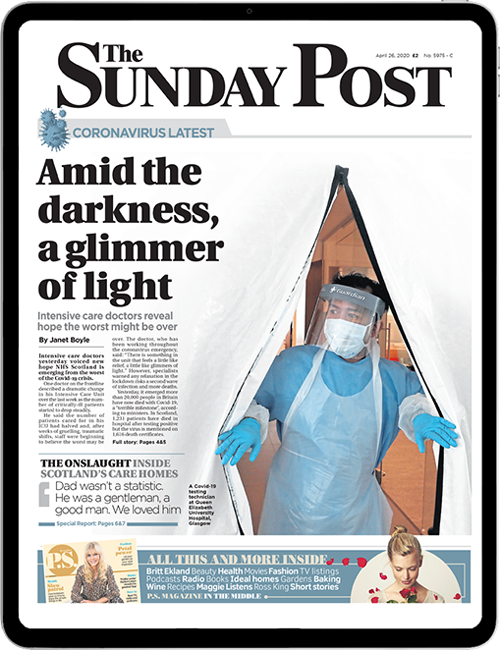 Enjoy the convenience of having The Sunday Post delivered as a digital ePaper straight to your smartphone, tablet or computer.
Subscribe for only £5.49 a month and enjoy all the benefits of the printed paper as a digital replica.
Subscribe