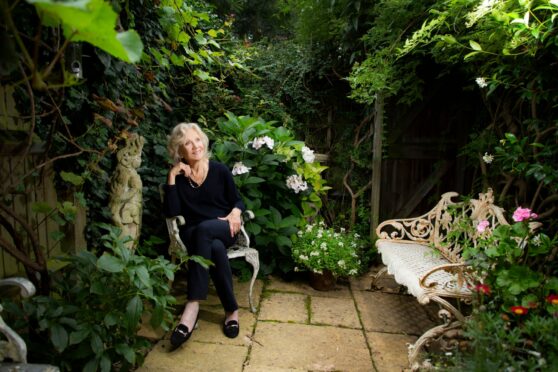 Like the character she plays in her new stage show, Hayley Mills has been through a process in recent times that allowed her to look at life in a new light.
The Oscar-winning former child star has sustained a successful but at times trying and difficult career that stretches back to 1959. And when she wrote her memoir, Forever Young, during lockdown, it gave her the opportunity to reflect on those moments, the good and the bad, in a way that only the passing of time and gathering of experience allows.
So, after reading the script for The Best Exotic Marigold Hotel – adapted from the Bafta-nominated film which in turn was based on the bestselling book These Foolish Things – the story struck a chord and she knew instantly she had to do it.
"It lifted my spirits, it's funny and heartwarming, and it's what people need now," explained Mills, who plays Evelyn, the Judi Dench role in the movie. "It's about real people struggling and dealing with real-life issues. I love the character of Evelyn. She goes through a journey in the play and realises another side of her – of her talent and abilities – after being taken out of a familiar environment. There are a lot of recognisable elements in it and people will identify with the characters."
The idea of recognisable elements is something that bothered Mills as she wrote her autobiography – until she realised she shared at least one thing in common with every reader.
"It dawned on me I wasn't writing about something that was disconnected to normal life, but something that everyone goes through – adolescence. Everyone experiences it in their own unique way and it's difficult for us all, to discover who we are as adults and to leave childhood behind. It's exciting and terrifying.
"Writing the book did cause me to look back at my life in a different way. I appreciated my parents' situation much more and learned about things that had been going on that I knew nothing about, such as the relationship between my parents – particularly my mother – and Walt Disney, and about my financial situation and how that happened. I lost all of my money."
The younger daughter of actors Sir John Mills and Mary Haley Bell, and sister of actor Juliet, Mills' debut lead role was in Tiger Bay, a movie that co-starred her father. Her performance won her the Bafta for most promising newcomer. Her follow-up movie, Pollyanna, in which she played the titular optimistic and upbeat orphan, saw her earn a Golden Globe and an Oscar for best juvenile performance, following in the footsteps of Judy Garland, Shirley Temple and Mickey Rooney.
She went on to sign for Walt Disney and made six films for the organisation, including The Parent Trap.
She left Disney when she was 20, and a year later was given access to a trust that had been set up for her childhood earnings, only to discover it had been subjected to a 91% tax rate by the Inland Revenue. She appealed but never recovered her money.
Mills married director Roy Boulting, 33 years her senior, and they had a son, Crispian Mills, a screenwriter and lead singer for Kula Shaker. She credits Crispian for helping her sort through her thoughts before writing the book. Mills' second son, Jason Lawson, with actor Leigh Lawson, followed the breakdown of her marriage.
She has continued to work, on TV dramas such as Wild At Heart, Pitching In and Compulsion, and on the stage. The 76-year-old has learned to maintain a positive outlook, although that wasn't always the case.
"I think it's vital to look on the positive side because if you don't, then you won't see the opportunities for change that will make things better, because you are dragged down into the negative," said Mills. "I know people say that's a Polyanna thing and it's not realistic, but I think the balance should be more on the positive.
"My father was a great believer in appreciating things and he always believed he was a lucky person. He was. I think we make our own luck. There have been times when I've allowed the negative to gain the upper hand in life situations and decisions and disappointments. When you go down that slippery slope, you get worn down.
"I haven't always made good decisions; I've made some stupid mistakes. Hopefully recognising them is the important thing. You learn the lesson and move on. I just wish I had all that life experience and understanding when I was struggling and bumping into the furniture of life in my 20s, 30s and even my 40s. But life is like snakes and ladders, isn't it? Two steps forward, one step back; one step forward, two steps back."
In January, Mills was surprised by the presentation of a new Oscar statuette. Her original had disappeared from her home in the late 1980s, while she was in America shooting a children's TV series called Good Morning, Miss Bliss, which was the forerunner to the popular Saved By The Bell.
"I was absolutely shocked to be given it," she smiled. "I had been in touch with the Academy 20 or 30 years ago to ask if I could possibly have a replacement, but they told me they had broken the mould – they did away with the mini statuette I had been given. I asked if I could maybe have a full-sized one instead and they apologised and said it didn't work like that. Then, because of the book, the story was revived again and the Academy agreed I should have another one.
"They put the same wording on the plaque as before but I was given a big statue instead. It so beautiful, so heavy and shiny. I never expected it and I'm thrilled."
Mills is content, with her life and her age.
"When I was young I thought 75 was ancient and I'd be dead by then, but discovering the advantages and positives of dealing with age has been a great surprise and delight. You must focus on what you gain in terms of life experience and life lessons, rather than what you lose. We're leaving things behind all the time, but in a way we are getting closer and closer to the core of ourselves."
And so it is that Mills takes those experiences into The Best Exotic Marigold Hotel, the story of an eclectic group of British retirees as they embark on a journey to India, their stories intertwining and changing in unexpected ways.
"There's a tremendous amount of experience on the stage – half the company are in their 70s or older," Mills commented. "Paul Nicholls is marvellous, Rula Lenska is a tower of strength, and Richenda Carey, Sally Knyvette and Andy de la Tour are just wonderful. Marlene Sidaway is 85 and she's been on stage for a very long time, and so all of that experience kicks in. On the other hand, we have wonderful Indian actors who are decades younger and they are all so good and supportive. It's a wonderful balance.
"We are giving birth to a new play, which always has its challenges. Everyone is running around backstage like headless chickens. We're all excited about being part of its creation and we have a wonderful director in Lucy Bailey, who knows how to get the best out of us. It can be hard to deal with actors as they are so insecure. They need to have enough ego to get out there on stage but underneath it all is this tremendous insecurity, so we are quite difficult creatures to deal with to encourage and not crush that quite fragile ego. But it's a real team effort and we believe we have something marvellous to offer. We've been thrilled at the response."
And so Mills is now taking the show on the road after it began earlier in the month.
"It's been a while since I did a long tour but I do enjoy being on the road," she added. "It's physically demanding, schlepping from place to place dragging a suitcase, standing on the platform at Crewe station waiting on a train that's been cancelled, encountering weird beds and lumpy pillows – I always bring my own pillow now – and often coming out at night and everything is shut and you can't get anything to eat.
"But one of the marvellous things is going to wonderful places that you don't have the time and nous to visit, and Scotland is one of them. I adore Scotland and I'm thrilled to be coming up. My brother Jonathan is married to a Scottish girl – her family is in Perth and Aberdeen – so I shall see another part of the family while I'm there, and I also love Glasgow and Edinburgh. It's a real gift to see other parts of the country."
I bumped into the Queen
Hayley Mills looks back fondly on the times she met the Queen.
The actor, who attended the Jubilee celebrations in the summer, met Her Majesty on two occasions – the second time by accident.
"I first met her at a film premiere with my dad (John Mills), who knew her quite well and also knew the Queen Mother quite well," Mills explained.
"I also met her at Ascot, when I was lucky to be in the royal enclosure. I was having tea and strawberries, and stepped backwards and bumped into someone. I turned around and it was the Queen! Luckily, I didn't spill her tea down her front.
"She was very charming. There was a definite aura about her that is hard to define."
She added: "I was always so impressed by her gentleness, authenticity and beauty. She had the most extraordinary skin – like a rose petal – and very bright and sparkling blue eyes that had a lot of humour in them. She was beautiful inside and out.
"The Queen is a person who has been there throughout all of our lives and suddenly she is not, and I don't know how much that has sunk in yet.
"Now we have King Charles and it will take a while to get used to hearing that."
---
The Best Exotic Marigold Hotel, Theatre Royal, Glasgow, Sept 27-Oct 1, and in Aberdeen and Edinburgh in 2023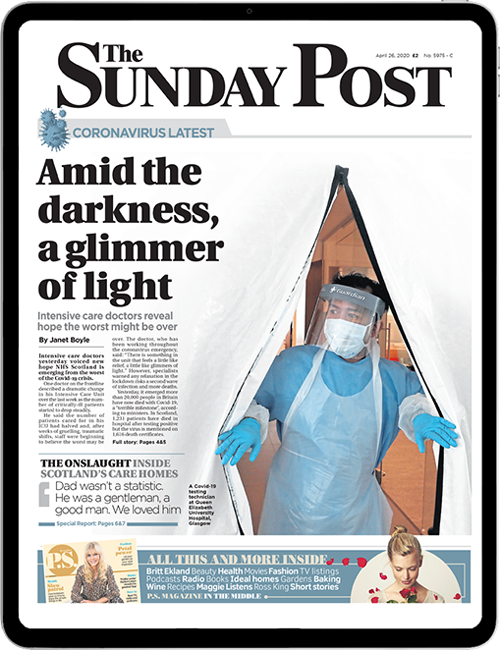 Enjoy the convenience of having The Sunday Post delivered as a digital ePaper straight to your smartphone, tablet or computer.
Subscribe for only £5.49 a month and enjoy all the benefits of the printed paper as a digital replica.
Subscribe