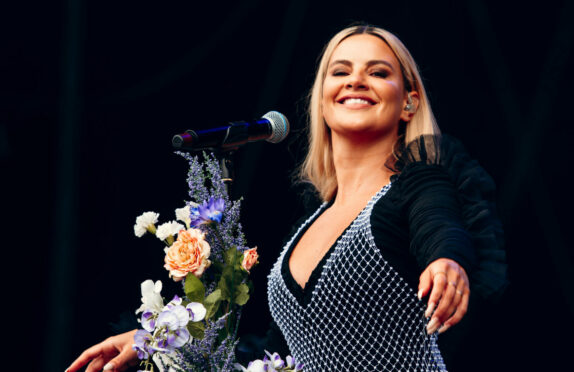 Having found during lockdown that her voice was too big for Zoom and her baking was a disaster, Lyra is delighted to be able to get back to what she does best.
The Irish singer opened TRNSMT's main stage as revellers flooded in to Glasgow Green on the final day of the festival, warming them up for the day with her dark electronic pop sound.
"I don't think I could go back to another lockdown," she said. "Everyone's doing zoom shows and things like that… my voice is too big for Zoom.
"I tried doing one. Every time I went for a chorus, I couldn't hold myself back. Once I sing, the emotion is just there and I go crazy. I had to stand at the other side of the room!
"I also tried the baking thing, it was shocking. I put it on Instagram and someone asked if I'd cooked it in the freezer!
"I found lockdown very hard because I'd done the groundwork for my songs and was getting together my live show. I was just about to head off and then it happened."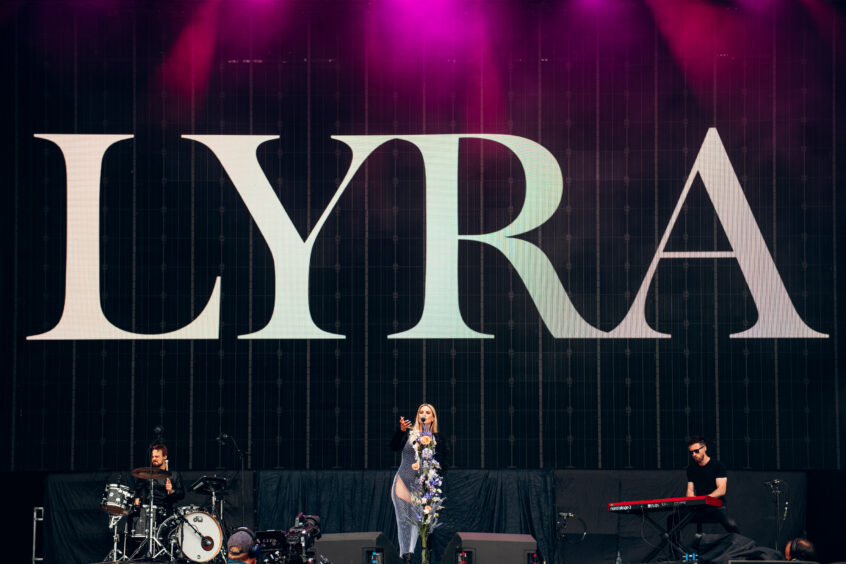 Lyra, from Cork, made her big return to live performances earlier this summer in Dublin.
She admitted her confidence had taken a knock and that she wasn't sure if she was up to the task of performing.
Fortunately, the crowd backed her from the off and she quickly shook off any doubts.
"People knew me so there were massive cheers and it really helped my confidence," she recalled. "It had gone a bit and I was questioning 'can I do this?'
"Would my voice still be there, my fitness level was massively down. Trying to move on stage and sing these big notes… I was nervous about disappointing people.
"After the first song I just went for it and whipped the mic out and had an out-of-body experience, came off stage and started bawling crying.
"I don't even know why, I just started crying and I thought 'ok, I'm back'. Music's a part of my life and I want it to get bigger and it's not going to do that locked inside my bedroom, and time is of the essence in the music industry."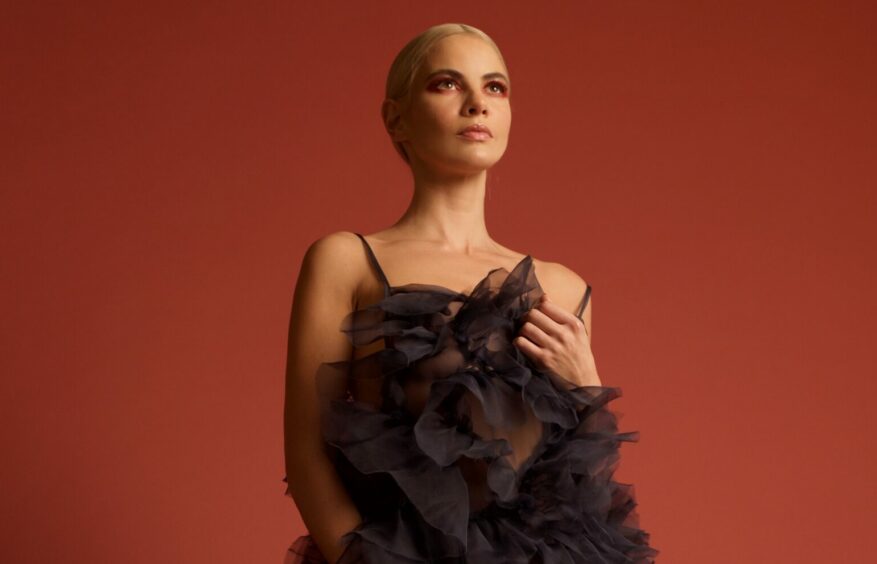 She got an equally warm reception from the Glasgow crowd as she made her TRNSMT debut.
Lyra was so enamoured by the audience that she hopes to return to the city in the not-too-distant future.
"It was so good. I was very nervous, I feel like I've got a small bit of vocal fatigue because I'm trying to get used to being back on stage.
"My songs are quite big and for the choruses I'm killing myself going for it! Everyone asks why I don't just bring it down a key when I'm doing it live but that's cheating.
"I'm not going to kid myself and pretend that the crowd know who I am. I'm quite new, I've never played here before, but they were so warm and welcoming and that helped me out on stage. They're smiling, dancing it's great.
"I need to come back here more. I'd heard Glasgow is a really good crowd, like the Irish, hooligans like us! They're my favourite type of crowd and I got a taste of it today and definitely going to come back."
Lyra is part of a strong Irish contingent playing the festival, with the likes of Dermot Kennedy, Inhaler and Picture This also on the bill.
Having made her name back home, with performances on Ireland's Got Talent and Dancing with the Stars to her name, she hopes making the step over into the UK helps put her on the path to stardom.
"It's a really big thing for me as an artist," she said. "I love being at home and having that amazing, loyal following who have got me to where I am today.
"But I really want to cross over and have other people get to know me, other countries introduced to my music, I want this to be my career for the rest of my life.
"I want that longevity. I'm hoping that this is one step and keep my fingers crossed and keep a positive mental attitude that it'll happen."
Having her songs featured on TV has also been a big help, with soundtrack appearances on the likes of ITV's Love Island.
And Lyra was lucky enough to have her song Falling selected for a scene in hit US medical drama Grey's Anatomy.
"It was really cool," she said. "They get to choose from all the songs ever. To be the one selected is pretty special.
"I watch the show and always compliment how good the music is in it and how amazing the soundtrack is. A couple of artists have really broken through from getting on it.
"When they used my song for the scene and then the whole song for the promo for the new season, that was the cherry on the top.
"If you go onto Grey's Anatomy's Instagram, it's there, I made the page! I'm Dr Lyra! That was really cool.
"If anyone works in The Queen's Gambit, you can have my song, just take it!"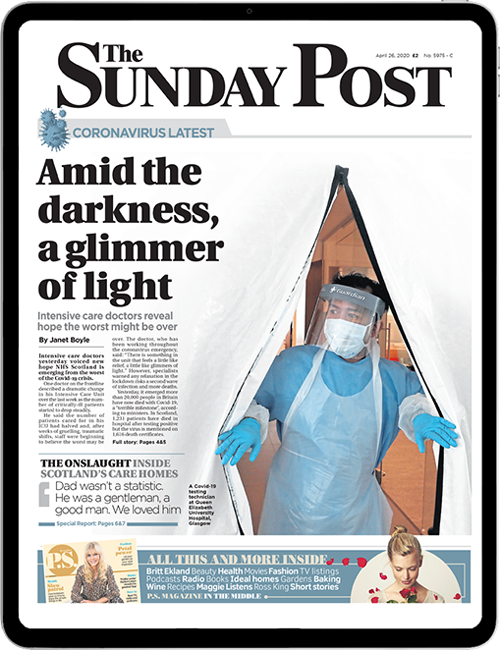 Enjoy the convenience of having The Sunday Post delivered as a digital ePaper straight to your smartphone, tablet or computer.
Subscribe for only £5.49 a month and enjoy all the benefits of the printed paper as a digital replica.
Subscribe