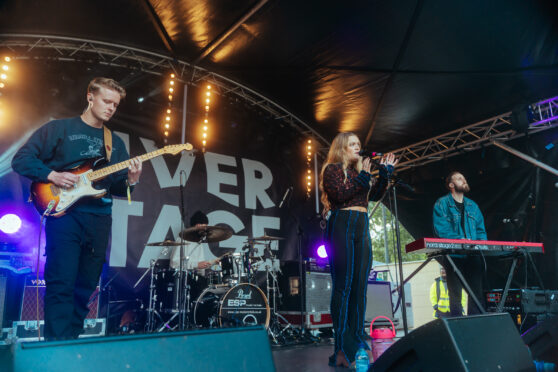 At the age of eleven, Charlotte Jane was part of the Voice In A Million choir and singing to thousands in London's O2 and Wembley Arenas.
Now she's twice the age and in the early stages of what she hopes will be a long and successful solo career, working her way up to hit the headline slots once again.
"I started in the arenas, got relegated to playing in front of three people in a dingy pub and now I'm creeping back up on it," she laughed.
"It's a completely different thing playing my own music, on my own terms and being in control of what I sing. That made me fall in love with music even more.
"But there are fundamental parts of what I did when I was 11 or 12 that I can acknowledge were completely transformative.
"Things like my stage presence, being comfortable up there – I used to hide behind my hair and look down. I felt very uncomfortable about people looking at me.
"Everything has been a building block to end up where I am now. Even stuff that wasn't enjoyable I took a lot of performance experience from, learning how to handle big crowds."
Charlotte played the TRNSMT River Stage on Saturday, hoping to pull in some new fans with her modern soul sound.
Influenced by her grandparents, who toured in Europe as a soul duo, her set came at a time which really showed the variety of acts on show at the Glasgow Green festival.
On the main stage was YouTuber turned rapper KSI, and blaring from the King Tut's stage were Dublin post-punk rockers The Murder Capital.
The 22-year-old, from Hull, said: "The thing I love about festivals the most, especially as a new artist, is it's so different from when you're playing a support gig where you've got people waiting for someone else.
"If people don't like it they'll just keep on walking. You're pulling in an audience, something draws them to you.
"I only noticed on my second last song that there were quite a lot of people there watching! It's a really lovely feeling that maybe 300 or so people have just discovered you for the first time.
"It's like an audition! It was absolutely awesome. I'm still very buzzing. There's something so beautiful about festivals."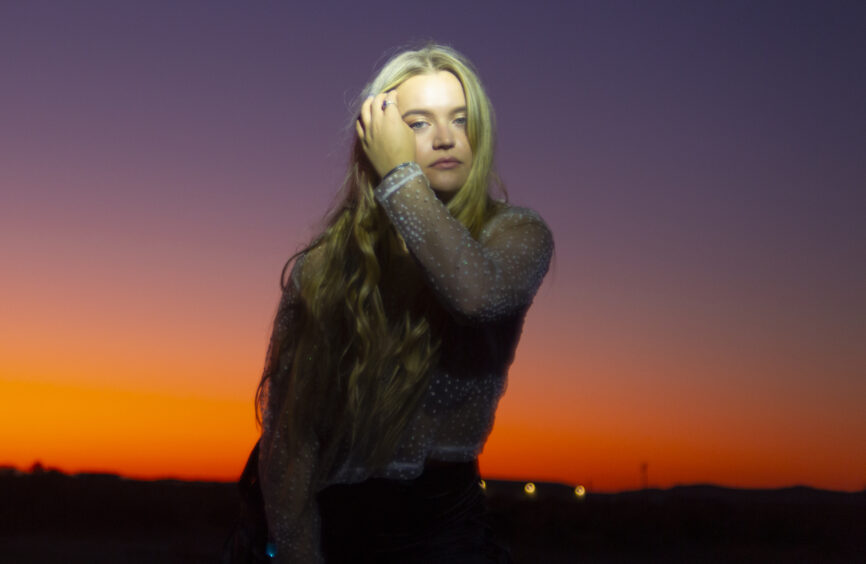 The set was the first time in a while Charlotte had had a live band backing.
In 2019, she played Reading and Leeds and some shows to close out the year with the full accompaniment, but usually she's used to playing acoustic.
"We had a crazy week and a Covid scare which is obviously life right now, so rehearsals were cut very fine," she said.
"It all turned out great in the end. It's out of my comfort zone which I think is a good thing, I was getting a bit stuck in a way. It's exciting and I can move around, the songs make people move."
Charlotte, who has toured with Lewis Capaldi and also opened for Jess Glynne, said her music is, at its core, all about the songwriting.
While she did at one point during lockdown hit a creativity brick wall – considering a career change to being a Masterchef expert as she'd watched so many episodes – she managed to release an EP, Refuge, earlier this year.
"I wear my heart on my sleeve being vulnerable," she said. "I'm quite a jokey, annoying character at times. I very much like to glaze over the serious stuff in front of people that don't know me. But when I write, I'm very candid and honest.
"I'm very influenced by soul and indie music as well. Probably in a more subtle way, but I listen to a lot of bands. I'm evolving still, definitely leaning to a bit more upbeat stuff as well which is exciting for people who like to boogie."
She added: "From August onwards I started to get my creative flow back which was a big relief.
"In weird times I think it's normal for inspiration to come and go but I've made some stuff I'm really proud of in that time and I'm trying not to focus on what I didn't do and be happy that I managed to get something done."
With time rapidly running out in 2021, Charlotte is targeting 2022 to be a real breakthrough year.
"It's very easy to cling on to the fact that many of us have felt like we've had a lot of time stolen, but that's also a waste of time being angry or upset about that stuff," she said.
"It's about trying not to think too much about what year it is or how much is left, my main focus is to write more music.
"I'm dedicating most of the rest of this year to writing and if shows come up to support other artists they won't need to ask me twice but next year is probably realistically when I'll be looking to tour.
"I don't want to be going into 2022 scrambling for what I want to put out next. I never want to be in that position, I want to freely write and then go from there."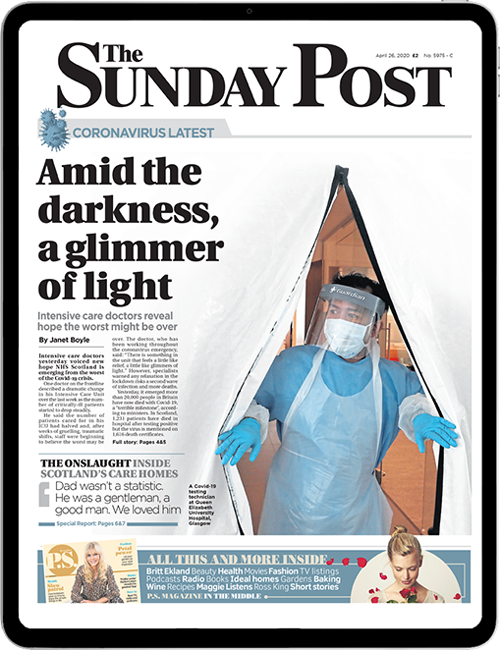 Enjoy the convenience of having The Sunday Post delivered as a digital ePaper straight to your smartphone, tablet or computer.
Subscribe for only £5.49 a month and enjoy all the benefits of the printed paper as a digital replica.
Subscribe