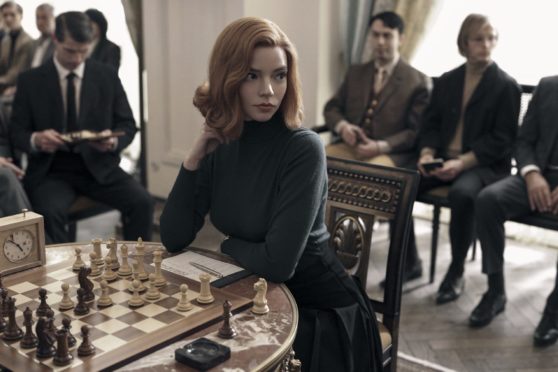 Chess is a game that rewards patience but turning a cult chess novel into the latest binge hit of lockdown TV takes even more.
Allan Scott, the producer of Netflix hit The Queen's Gambit has revealed how it took 30 years and nine rewrites to see the project reach the screen.
And, after all that, when the acclaimed series – starring Anya Taylor-Joy as Beth Harmon, a doped-up maverick genius conquering the Russian grand masters of the 1960s – finally aired, Allan could only watch from his hospital bed where he was enduring a life-threatening battle with Covid-19.
The Scot had bought the film and TV rights to the book in the late 1980s and since then the project's progress was dogged by trauma and tragedy, including the death of Hollywood A-lister Heath Ledger, who wanted to direct a big-screen version.
Allan, 81, a writer and producer of hit movies Shallow Grave and Priscilla, Queen Of The Desert, said: "I've spent so long on The Queen's Gambit, and in the past few months I've spent every waking moment thinking about it. I was ill with Covid in hospital when it was broadcast on Netflix for the first time.
"I'd spent the previous 20 weeks editing. When I watched from my hospital bed I got a bit confused and thought that it was another episode I'd been sent to help with the edit. I kept looking at it thinking, 'why is she in this scene, we took her out of this scene!' I'm still recovering and mostly in bed. It takes a long time to recover from Covid."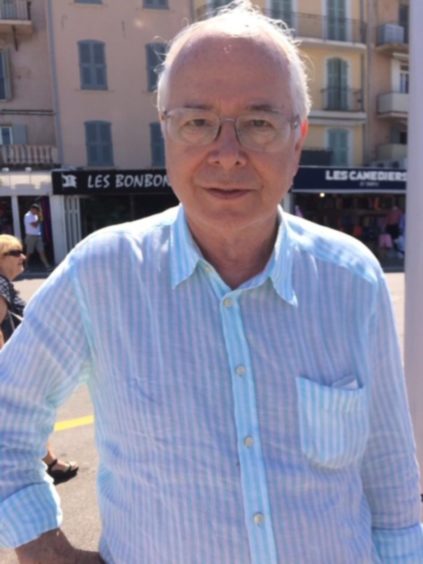 Allan has, however, been playing the long game with the chess drama, which has been acclaimed by critics and fans, particularly the breakout performance of Taylor-Joy as Harmon, an orphan with an enthusiasm for pills and a genius for chess.
Her prodigious journey from being taught chess by the janitor in her orphanage to a showdown with the world's finest players in Moscow traverses the late 1950s into the early '60s with the soundtrack and costumes winning as much acclaim as the plot and performances.
Allan, who adopted Scott as a pen name to replace Shiach, first read the book, by novelist Walter Tevis, who also wrote The Hustler and The Man Who Fell To Earth, in 1989. He purchased an option on the book to bring it to the screen – an option he had to renew every year. Eventually he splashed out a larger sum to own the rights to make it into a movie back in 1993.
Allan has worked to make a film version happen with various movie-makers for three decades, including celebrated Italian director Bernardo Berolucci, the man responsible for such classics as Last Tango In Paris and The Last Emperor. "We would have lunch every couple of weeks and I'd say to him, 'come on Bernardo, we need to talk about this'," said Allan. "And he'd say, 'Nothing to talk about, we make the movie!'.
"That didn't come off. I won't embarrass all the directors with whom we didn't make the movie but I worked with at least eight different ones."
The saddest attempt came in 2007, when Australian actor Heath Ledger became interested in directing the project.
"The one time I really thought it was going to happen was with Heath," explained Allan. "I met him in London through another project and we just took to each other. We just liked each other. Heath was an Australian chess champion as a young man, so he was passionate about a project like this.
"He wanted to direct a project for a long time so I looked at all his short movies, commercials and bits and pieces he made. So I said come on, let's do it.
"He was shooting The Dark Knight, I think he was just finishing up with the last bits of that.
"He was in New York and I spoke to him about four o'clock in the afternoon and we were looking for music from the '50s and early '60s, of which he knew very little.
"I said I would send him a list of the best stuff, which I did. The following morning they told me he had died that night.
"He was a lovely guy, very sweet. When I was in New York with him we'd have dinner and he was one of those actors who always sat with his back to the room so that people didn't have to point him out.
"Yet if somebody came up and asked for an autograph he was decent about it."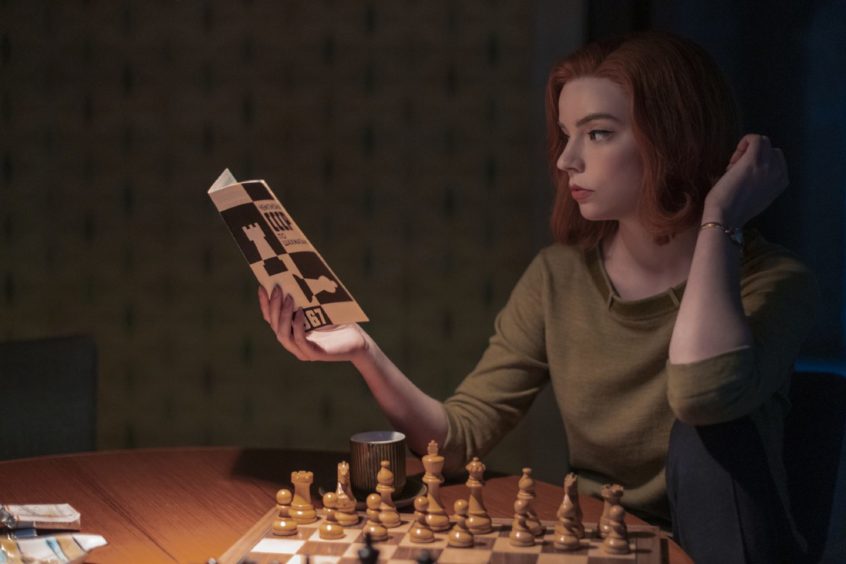 Eventually Allan teamed up with Scott Frank, who wrote the screenplays for hit superhero thriller Logan, and Minority Report. The Queen's Gambit was turned into a TV series rather than a movie and quickly became the most watched show on the streaming service on release.
"Netflix came to us and said, 'no, we need it longer than that'," added Allan. "Scott was very keen on that but I was less keen. He was right, though. There's a huge amount of story you can poke your nose into that's not necessarily in the book.
"It just works," he adds. "It's a child who's orphaned and your heart goes out to this eight-year-old girl. She's got no mother, no father, she's playing chess in a basement. And it just grows from there.
"And then come all the interesting issues like how do you deal with genius. Is genius a pain or a pleasure? These are interesting questions the story asks. It's almost like a Victorian melodrama at points."
Despite the series being a hit, Allan is unsure whether there will be another.
"It's really not in my gift," he says. "Well, it sort of is, but we'd have to get Anya to agree, Scott has to agree, Netflix has to agree. It seems a long way off. A lot of things have to align for it to happen."
---
The clothes
The chic wardrobe in The Queen's Gambit has fashion fans enthralled and could easily spark another '60s revival, according to Sunday Post style expert WENDY RIGG.
Recent TV series have been a fashion editor's dream – Ratched's Hollywood glamour, Emily In Paris's quirky looks, the sugary Georgian creations in Harlots, and now The Queen's Gambit's chic '60s style. If you have an interest in fashion this is essential viewing.
Costume designer Gabrielle Binder has created outfits inspired by the chess board: simple, graphic, feminine designs set to have a huge influence on the High Street. Binder uses the minimal palette to create statement pieces that work for every scene. She looked to designers like Pierre Cardin, style icons like Francoise Hardy, and Warhol starlet Edie Sedgewick.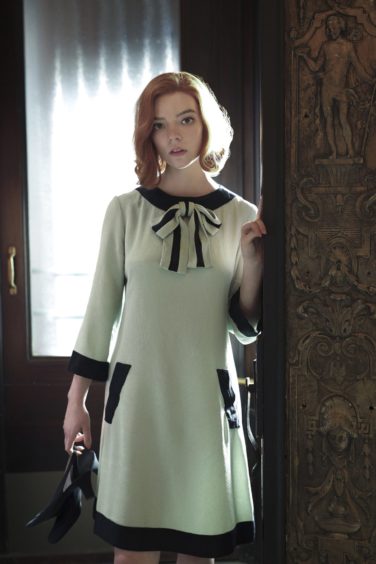 I'm seeing bows, piping, eyeliner, and red hair being the hottest trends of the year.
My favourite outfit? The mint and black dress, of which Binder says: "This was a dress we made. We chose the material because it is too light for the cut – deliberately so. The colour is also a little too pale – we wanted the feeling that she is a little out of control, that she is making the wrong choices. With the severity of the dress we added the bow – it softens the total look and I thought it worked."
Lockdown 2? I don't care – I've got so much TV fashion to wallow in!
---
The move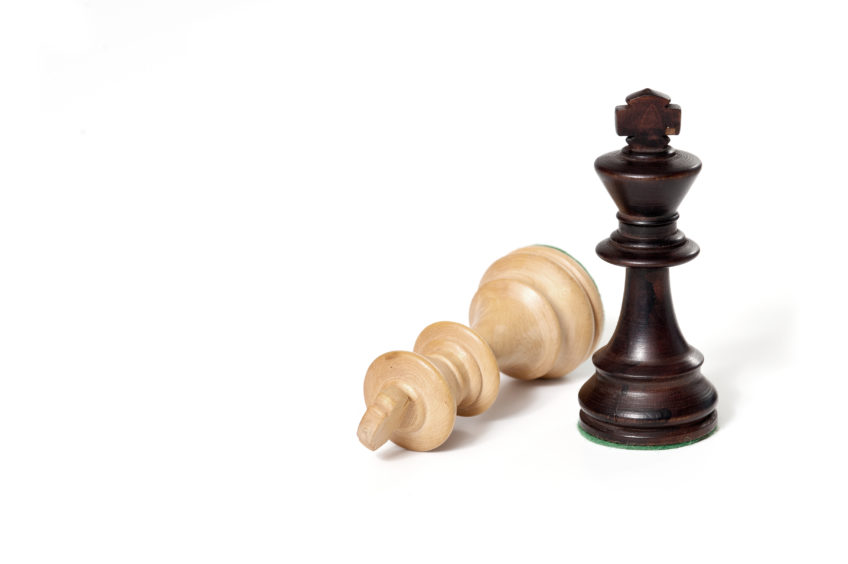 The Queen's Gambit is one of the oldest – with references dating to 1490 – and best-known opening moves in chess when White moves the queen's pawn two squares.
It is the first move in a series designed to lead to domination of the centre of the board but Black can refuse or accept (by mirroring the move) and adopt various counter-strategies to avoid the attempted traps.
---
The music
The progress of chess prodigy Beth Harmon is backed by music ranging from 1950s jazz to modern but retro R&B. Here are some selections from the acclaimed soundtrack, streaming on Spotify.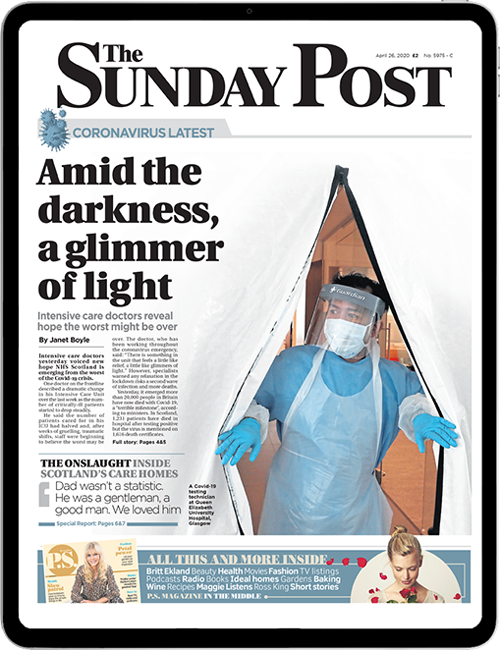 Enjoy the convenience of having The Sunday Post delivered as a digital ePaper straight to your smartphone, tablet or computer.
Subscribe for only £5.49 a month and enjoy all the benefits of the printed paper as a digital replica.
Subscribe