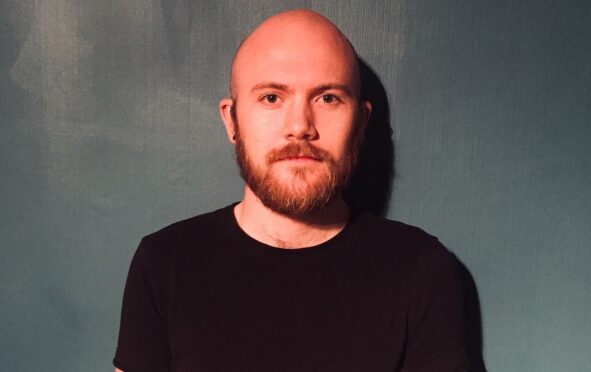 For Mike McKenzie, the relief of being back performing again outweighed the nerves and pressure of being handed the opening slot on a TRNSMT stage.
The Edinburgh singer-songwriter and producer was delighted to get the chance to be first up on the festival's King Tut's Stage on Saturday.
And not even a late change to the style of the set quelled the enthusiasm.
"It was a bit of pressure, literally opening the day, but at the same time to be able to perform again is such a relief that I think that outweighs some of that a bit," he said.
"We were super nervous, we were originally coming with a full band but because of isolations and rehearsals and things we ended up having to change it two weeks ago to an acoustic set instead.
"We focussed on the harmonies, melodies and let the songs stand on their own. It was really nice to do that.
"We wondered if it was the right decision to do an acoustic chill set at a festival but it went really well and people seemed to really enjoy it. It was even calming the set engineers down after running around setting things up!"
Festival appearances like this are often like a shop window for artists who are just starting to make a name for themselves.
It's a great opportunity to showcase their work to the passing crowd, hopefully enticing them in to stay for the whole set.
"You know that there's going to be some friendly faces but also a lot of new faces," McKenzie said. "It's an exciting opportunity, to be given that platform.
"Also, it was like 'you do you'. Geoff Ellis heard me playing when it was just me and a piano. For a super-fun, indie, new music festival in Glasgow it's probably an unusual choice, but it's a place for people to find their feet in a wider audience.
"I give huge kudos to DF Concerts and TRNSMT for letting new voices share that stage with people who are already super established."
McKenzie won the inaugural BBC Radio Scotland Singer/Songwriter award in 2019, and has recently had his song Saving Grace played out on BBC Radio 2.
"Hearing your song on the radio is just wild," he said. "I was sitting having dinner and my mum called and said 'You're on Radio 2… Jo Whiley just played Saving Grace!'
"I turn it on and this legend of radio and new music is playing my song. The fact she did and played it again the next week just blew my mind."
McKenzie hopes the next single is as well-received. Hold Me In You Arms, he says, is a bit of a curveball, with more of a pop production sound.
But there's still a strong focus on vocals and harmonies, influence by his love of old story songs.
"I grew up listening to Simon & Garfunkel, Queen, Billy Joel, stuff like that, those old school classic songwriters but I also love pop production," he said.
"Outside of me as an artist I write with a lot of other musicians and writers so I wanted to combine all of those influences and learnings and see where that went.
"This is the first single from a five-track EP. Everyone is desperate for new music, getting out and about again to shows, I thought it would be a little calling card for people to see what the sound is like going forward with the fuller production."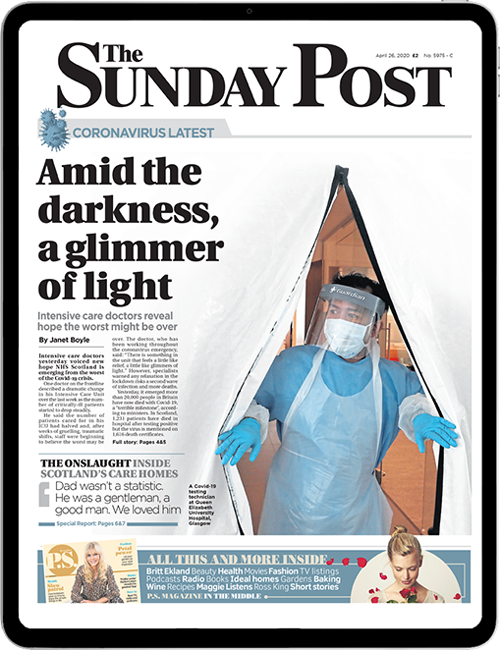 Enjoy the convenience of having The Sunday Post delivered as a digital ePaper straight to your smartphone, tablet or computer.
Subscribe for only £5.49 a month and enjoy all the benefits of the printed paper as a digital replica.
Subscribe