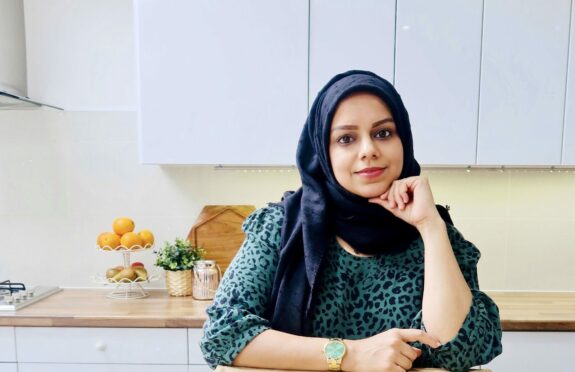 Between filming recipes for her YouTube channel and feeding three hungry kids, Anisa Karolia spends a lot of time in the kitchen – especially during the month of Ramadan.
One of the holiest months in the Islamic calendar, the religious celebration sees Muslims around the world abstain from eating and drinking between sunrise and sunset, as they focus on sacrifice, charity and prayer. Family meals – "suhoor" pre-dawn and "iftar" in the evening – become a much-anticipated part of the day, with feasts often prepared in advance so the family can come together around the dinner table and give thanks.
It's a tricky time to be a professional cook, admits Karolia, but the month of self-reflection makes her more appreciative of the food on her plate.
"When you're cooking, the smell, the aroma…you do want to eat it," laughed the blogger, who shares recipes online with a community of more 240,000 foodie fans. "But you know that at the end of the day you're actually going to get the meal, so you can wait. You get used to it, as we've been fasting for a long time.
"A typical fasting day would be waking up pre-dawn to have breakfast – we will have a simple omelette or toast, tea and cereal. Then during the day, we can't eat or drink anything. For me, the thirst is harder than the hunger."
With Ramadan beginning on the evening of March 22 this year, most households who observe the fast, says Karolia, will have spent the past few weeks batch cooking everything from savoury samosas to fragrant curries, which will be enjoyed with extra dishes cooked on the day.
She added: "We don't often get that time every day with our families, so in Ramadan, it's nice to have everybody around the table breaking our fast together. It's a lovely feeling.
"It makes me feel grateful as well, that's the main thing. By observing fast, we think about the fact that we are so lucky to have food at the end of the day, and it makes you think about the less fortunate, who maybe don't have some of the basics that we do. We are grateful for it."
For those looking for iftar inspiration – not to mention busy households hoping to make fuss-free batch-cooked recipes all year round – Karolia's debut cookbook is a great place to start. Filled with more than 80 dishes, covering everything from salads and curries to chutneys and breads, The Ramadan Cookbook provides easy to follow recipes for weeknights and celebrations alike.
Whether traditional dishes such as prawn jalfrezi and butter chicken, or the Indo-Chinese fare loved by her children, Karolia says each recipe has been designed to be quick but flavoursome.
She continued: "I've tried to keep the recipes quite simple because I know there's a lot of us that don't have that time to spend in the kitchen, but still want good food.
"My ingredients are easy, accessible items people already have in the cupboard as I don't want people to feel intimidated by recipes that are too long and will take hours to make. There are a few speciality ones in the book that might take a little longer, but for majority of them, I've tried to keep things simple and tasty."
🥳 🎉 Finally, it's Publication Day! The Ramadan Cookbook is officially out! 📚🐧

80 delicious recipes to help you in Ramadan to everyday cooking to all your celebrations throughout the year.

Online 👉 https://t.co/dT8JcoNsFu

#PublicationDay #Anisagrams @EburyPublishing pic.twitter.com/TkoQsY4Zow

— Anisagrams (@cookwithanisa) March 9, 2023
Karolia's passion for food was first sparked by spending evenings after school in the kitchen with her mother and grandmother, experimenting with different ingredients and flavours, and says the best advice she can give to novice cooks is keep trying, even when things go wrong.
"When my grandmother and mother would make samosas with me, for example, they are quite tricky to fold," explained Karolia. "They didn't give up on me and say, 'Oh no, you're wasting too many ingredients, go out of the kitchen' – they would say, 'Just try again, you can do it'.
"Practice makes perfect, so I would probably say to anybody who wants to get into cooking, just don't give up – you will make mess and it's OK. When my daughter first started cooking with me, I remember her dropping a whole bottle of chillies on the floor, and I just said what my mum said to me, 'It's OK, we'll just clean up'.
"That's how I learned. If you don't let your children – even yourself – make that mess, you're never going to learn anything, you're just going to give up."
Butter chicken
Serves: Two to three Cooking time: 25 mins
You'll need
4–5 tablespoons oil
2 bay leaves
1 onion, finely chopped
500g chicken breast, cut into chunks
1 teaspoon ginger paste
1 teaspoon garlic paste
1 teaspoon chilli powder
1 teaspoon chilli flakes
1 tablespoon Kashmiri chilli powder
1 teaspoon ground coriander
1 teaspoon ground cumin
½ teaspoon ground turmeric
1 tablespoon butter chicken masala or tandoori masala
½ teaspoon salt
½ teaspoon ground black pepper
1 tablespoon dried fenugreek leaves
1 fresh tomato, chopped
250g tomato passata
100–150ml water
125ml milk
150ml single or double cream
30g butter
2 tablespoons lemon juice
chopped fresh coriander, to garnish
Method
Heat the oil in a large saucepan on a low heat, add the bay leaves and onion and cook for five minutes until golden brown. Add the chicken, ginger paste and garlic paste and cook for 25 minutes until only a little moisture is left from the chicken.
Add the chilli powder, chilli flakes, Kashmiri chilli powder, ground coriander, cumin, turmeric, butter chicken masala or tandoori masala, salt, pepper and dried fenugreek and stir well. Add the fresh tomato and passata, cook for 1 minute, then pour in the water, milk and cream and stir well. Simmer for 8-10 minutes until the sauce has thickened.
Add the butter, letting it melt through the sauce, then add the lemon juice and serve sprinkled with chopped coriander.
---
The Ramadan Cookbook, Ebury Press, £22, is out now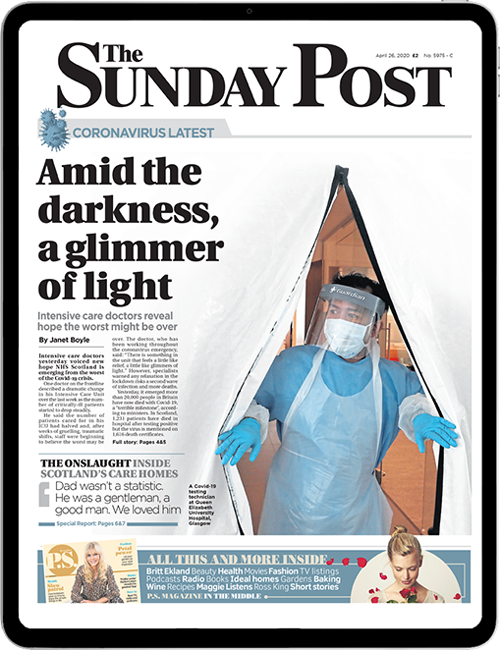 Enjoy the convenience of having The Sunday Post delivered as a digital ePaper straight to your smartphone, tablet or computer.
Subscribe for only £5.49 a month and enjoy all the benefits of the printed paper as a digital replica.
Subscribe