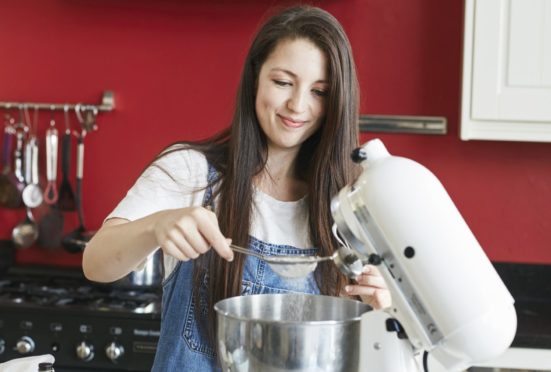 Switching to a plant-based diet, many assume, means giving up the dishes we grew to love as children – fish and chips, pies, chocolate-y desserts, a Sunday roast and so much more.
However, author and vegan chef, Aimee Ryan, assures me saying no to animal products doesn't mean missing out. In fact, if anything, she believes cooking can become more enjoyable.
"Adding those parameters of what you can and can't use, and using new ingredients, actually inspires a lot of creativity," explained Aimee, who has been a food blogger since 2012, when she set up the popular recipe website, Wallflower Kitchen.
"You have to use your creativity and find alternatives, and that can be really fun. Plus, it is almost ridiculous how easy it is to find vegan food nowadays. You can go into almost any supermarket, shop or café and there will be amazing food on offer. It's not like it was when I first went vegan, when I had to live on chips and salad!"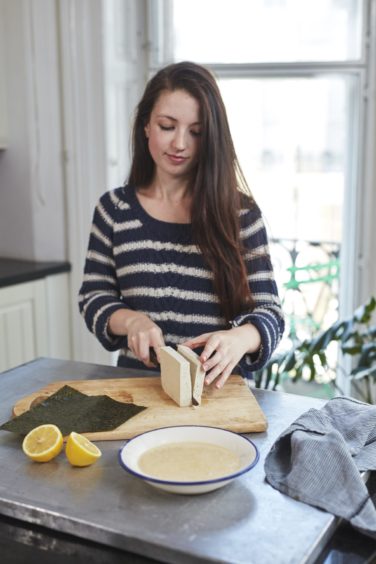 Having gathered a dedicated fan base for her simple, delicious and easy-to-follow recipes online (her Instagram account currently boasts more than 20,000 followers), Aimee recently celebrated the publication of her first book, Great British Vegan, which focuses on traditional, home comfort classics.
With unique takes on everything from shepherd's pie to bangers and mash, the cookbook is aimed at people who are "vegan, flexitarian or simply interested in cutting down on meat consumption" and proves meat-free cooking doesn't have to be complicated – especially as each dish was designed in Aimee's own small home kitchen in Brighton.
Aimee explained: "A lot of people associate vegan food with more exotic foods or healthy meals, which is great because I love dishes that are healthy, nutritious and wholesome.
"But you also don't want to give up the familiarity of a favourite dish – it's about swapping the ingredients.
"It's a total buzz when you make a meal for a non-vegan and they love it, especially as you know you're opening their minds. It's good to challenge the belief that a vegan diet is restrictive. I've even converted my parents, who are almost entirely vegan now.
"My dad, previously, would have bacon, steak and meals centred on meat, but now he never eats meat and only has cheese or eggs a few days a week. He's really enjoyed discovering new recipes, which is so amazing."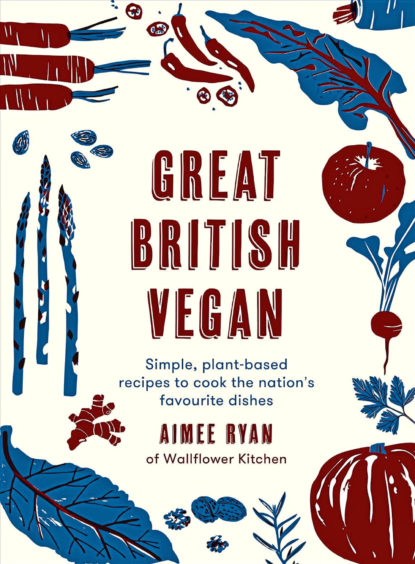 Her favourite recipe from the book, a cider and bean stew with herby dumplings, Aimee says, captures all of the above, and recipes like tofish and chips mean pub grub is back on the menu.
With so many manufacturers and restaurants now offering vegan options and an estimated 600,000 people following a plant-based diet in the UK, Aimee says it's only a matter of time before veganism becomes the norm – and luckily, that won't mean giving up our favourite foods.
She said: "I think we're moving towards a world where people will be mostly plant-based in the future. That's just the way it seems to be heading."
---
Beer-battered tofish and chips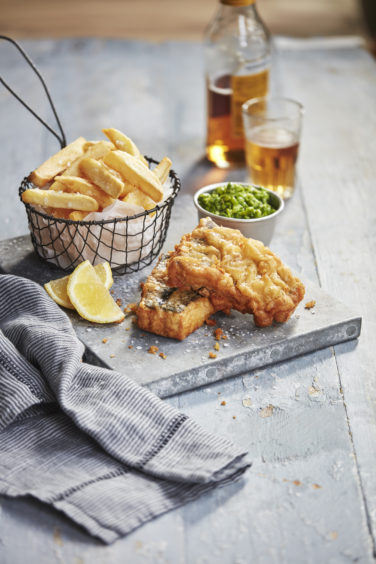 This beer-battered tofu looks like the real deal, and it has added fish flavour, thanks to the nori sheet. Served with probably the best chips you'll ever make – which take a bit of effort but are totally worth it – and super-simple minted mushy peas.
Preparation time: 20 minutes, plus cooling
Cooking time: 30 minutes
Serves: 2
You'll need
For the tofish:
1 x 390g block of extra firm tofu, drained and patted dry
1 sheet of nori
Juice of 1 lemon
80g plain flour
50g cornflour
150ml vegan-friendly pale ale
For the chips:
1kg King Edward potatoes, peeled and cut into chunky chips
750ml vegetable oil, for frying
For the mushy peas:
1 tbsp dairy-free butter
200g frozen petit pois
A handful of fresh mint leaves,finely chopped
1 tsp white vinegar
Sea salt and ground black pepper
To serve:
Vinegar
Vegan mayonnaise
1 lemon, cut into wedges
Method
Rinse the chips in cold water to remove excess starch. Add them to a large saucepan of cold, salted water and bring to the boil, then lower the heat and simmer for 5-8 minutes until just softened. Drain, pat dry and arrange on a baking tray. Refrigerate for at least an hour or, covered, overnight.
Make the mushy peas. Melt the butter in a small saucepan over a medium heat. Add the peas and cook for 5 minutes until soft. Add the mint and vinegar and, using a potato masher, crush the peas until mushy. Season then place a lid on the pan to keep them warm.
To cook the chips, heat the oil to approximately 180C/350F and carefully lower half of the potatoes into the oil. Cook for 4-5 minutes, or until they are crisp and golden. Use a slotted spoon to carefully remove the chips from the oil and drain on some paper towel. Repeat with the remaining potatoes. Season generously with salt.
Whilst the chips are cooking, prepare the tofish. Cut the block in half horizontally, then create fillet shapes, triangles or just rectangles. Using scissors, cut the nori sheet into matching shapes, so that it sits neatly on top of the tofu. This will resemble fish skin and also adds a fish flavour. Squeeze half a lemon over the tofu pieces then pat the nori shapes on top, so they're fairly secure.
Use the same pot of oil as you used to fry the chips, and reheat it until it's reached approximately 160C/315F. Make the batter by whisking together the flour, cornflour and ale, then season. Dip the tofu shapes into the batter and then carefully transfer them to the hot oil. Cook for 3-4 minutes, or until golden brown. Remove from the oil with a slotted spoon.
Sprinkle the tofish with salt and vinegar and serve with the chips, peas, lemon wedges and mayonnaise.
---
Great British Vegan: Simple, Plant-based Recipes To Cook The Nation's Favourite Dishes, White Lion Publishing, £20, is out now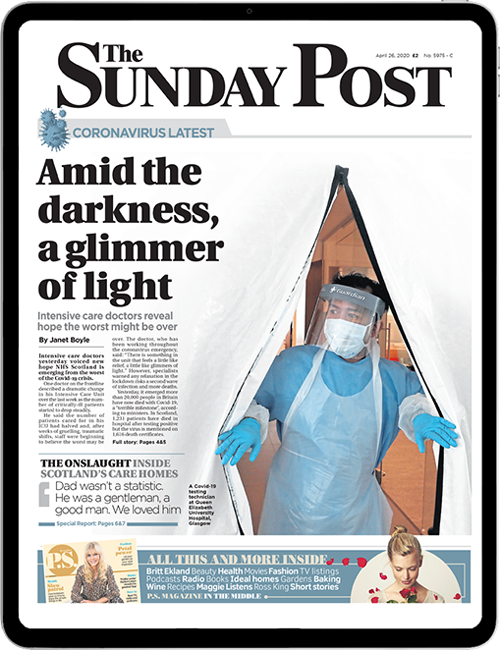 Enjoy the convenience of having The Sunday Post delivered as a digital ePaper straight to your smartphone, tablet or computer.
Subscribe for only £5.49 a month and enjoy all the benefits of the printed paper as a digital replica.
Subscribe