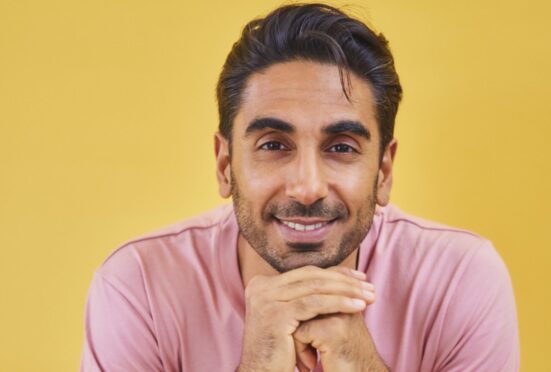 When you see the words "healthy eating" what pops into your head? Rice cakes topped with cottage cheese? Sad wilted salads with low-cal dressing? Or perhaps pangs of hunger?
For Doctor Rupy Aujla, eating well means enduring none of the above, but enjoying a varied diet filled with delicious, nourishing meals that are quick and easy to prepare. An advocate for nutritional medicine, the NHS GP has spent the better part of the past decade helping people live healthier, happier lives simply by changing their cooking habits – a food philosophy he adopted after being diagnosed with a heart condition in 2009.
In the 12 months after finding out he had atrial fibrillation, which causes an irregular and often fast heartbeat, Aujla "turned his health around" by improving his diet and lifestyle, even reversing his condition and avoiding the need for an interventional procedure.
"Having not learned anything about nutrition during med school, I had to essentially educate myself on the subject and do a deep dive into the literature," said Aujla, who lives in London with his wife, Rochelle, and Cavapoo dog, Nutmeg.
"It made me realise just how much we haven't been taught and how much there is out there that doctors can be helping patients with – and it doesn't have to be overly complicated or expensive. It's just simple, hearty food that you consistently eat well over time."
Making it his mission to spread the word about the power of eating well every day, Aujla wants to counter fads diets and restrictive eating, promoting instead a more positive relationship with food. Since he started sharing recipes online, 300,000 people have joined Aujla's Instagram community, The Doctor's Kitchen, while his related wellbeing podcast has been downloaded more than 12 million times. Flicking through his latest cookbook, the fourth in his bestselling series, it's easy to see why so many people have followed the doctor's orders.
Focusing on what he calls "plant-centric" eating, Cooks features more than 100 vibrant recipes, covering everything from soups and stir-fries to casseroles, traybakes and curries – and, thankfully, Aujla is just as much a fan of dishes as he is fast food.
He laughed: "One of the things I'm really passionate about is minimal washing-up. The last thing you want to do after a busy day at work, is pull out all your pots and pans.
"All the recipes I tend to do are one-pan, minimal-fuss, concentrated flavours all in one dish, and often batch cooked as well so you don't have to cook every day if you don't want to – that really helps with the important consistency element."
Crispy veg-filled Korean pancakes, seabass with mashed peas and Lebanese-style Chicken Tacos are just a few of the standout recipes, and each has been designed with speed and ease in mind, as well as nutrition and flavour. In fact, Aujla was so determined to ensure his recipes were accessible, he drafted in more than 1,000 home cooks to do their own taste test.
He said: "The recipes had been created and tested by professional testers, but I wanted to get feedback from people who were going to be cooking in their kitchen at home because professional testers often do a lot of shortcuts or sauté by eye instead of how many minutes put down. People at home in their kitchens all have different types of ovens, different types of hobs, some are electric, some gas, so there's loads of inputs that could determine whether a recipe takes 20 minutes or 40 minutes to prep and cook.
"We got almost 2,000 responses from people volunteering to test a recipe. It was a bit like a technical challenge from Bake Off – we just gave them the recipe, no images or anything like that, then asked them to answers questions and make extra comments. I went through every single one to make sure all the recipes were rated five stars – if they weren't, they didn't get to the book.
"It was a real labour of love, but I'm so glad we did because it means these recipes have been tested in kitchens all over the world – Australia, Nepal, rural France, Canada, America, South America. I think we had someone as far as the Isle of Skye, too."
With poor diet linked to a range of growing health concerns, including diabetes, heart disease and some cancers, Aujla's ultimate goal is to "reverse the tidal wave of preventable lifestyle disease, one plate of delicious food at a time".
He said: "The way we describe healthy foods seems to be about short termism rather than something that is the norm. Everything I do is about training and creating a culture whereby we can appreciate healthy food as the norm, not just something we do for a few weeks to lose a bit of weight."
---
Cooks, photography by David Loftus, Ebury Press, £22, is available now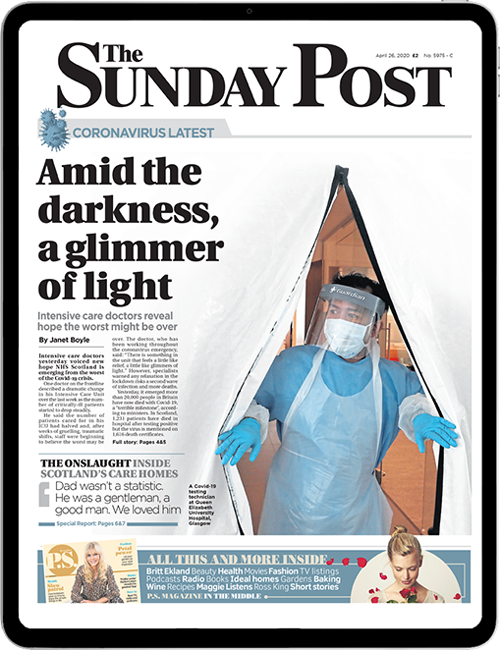 Enjoy the convenience of having The Sunday Post delivered as a digital ePaper straight to your smartphone, tablet or computer.
Subscribe for only £5.49 a month and enjoy all the benefits of the printed paper as a digital replica.
Subscribe